NAWALOKA MEDICARE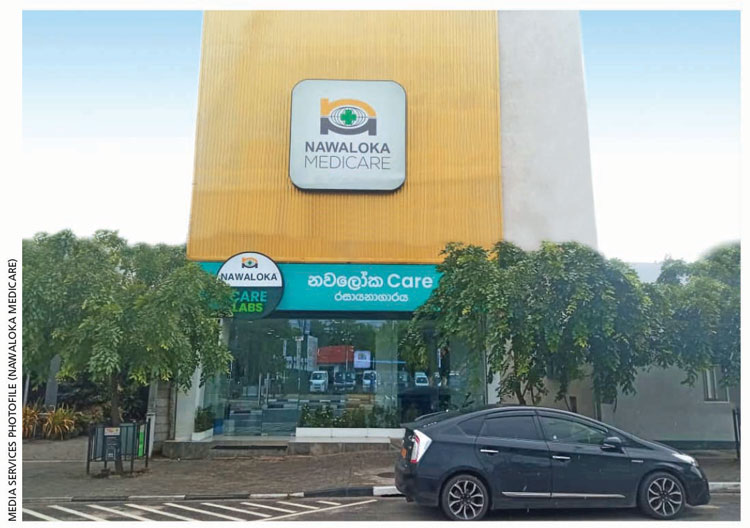 In 2014, Nawaloka Hospitals inaugurated a state-of-the-art hospital in Negombo, and ushered in the most advanced and cutting-edge technology in the healthcare market.
As a result of the technically advanced medical procedures and laboratories at Nawaloka Hospital Negombo, patients in the area didn't have to travel vast distances to obtain medical care. They could access it conveniently and enjoy peace of mind.
Infusing further value to the customer experience, Nawaloka Hospital Negombo is now offering attractive surgery packages with fixed costs for patients. This alleviates their anxiety about increased medical expenses at the end of surgical procedures.
By ensuring that patients are informed of the procedures in case of surgery and familiar with the packages available, trust is established between the hospital and its patients. Moreover, in the context of the current economic challenges being faced by the country, fixed price surgical packages allay any fears of a financial burden.
Nawaloka Hospital Negombo's principal laboratory is equipped with technology to conduct molecular testing, microbiological testing, haematology testing, biochemistry testing and specific chemical testing, apart from clinical pathology and histology.
The laboratory is fully equipped with every piece of machinery needed to ensure that each and every test is carried out in a secure, accurate and convenient manner in accordance with all relevant regulations. It is completely operational with all the resources needed to guarantee that the time spent obtaining assistance won't be wasted.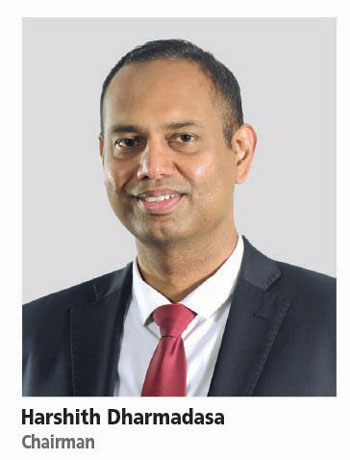 Nawaloka Care offers its patients the convenience of having their prescriptions delivered directly to their homes by its affiliated pharmacies. The customer should send a prescription to the pharmacist over WhatsApp and the medication will be delivered promptly to the customer's doorstep.
One of the services that Nawaloka Care offers is to make it more convenient for patients by sending lab professionals to their homes to perform home testing. After the samples are collected from patients' homes or places of employment, they are transported straightaway to the laboratory in accordance with the established safety guidelines for testing. The results are communicated within a timeframe of a few hours.
Additional value added services including Express Lab and Medi Express are available to anyone who requires these facilities irrespective of whether he or she is a patient of Nawaloka Care or not. Express Lab provides mobile laboratory testing while Medi Express is a mobile pharmacy. Patients can now access a vast array of additional and important medical services that are provided by the laboratory.
The hospital also boasts an extensive in-house pharmacy that's managed by a trained pharmacist who provides expert services and makes sure that patients consume the right medicines prescribed by doctors.
Nawaloka Care has been successful in reaching a number of significant goals during its journey towards widening the scope of the work it undertakes. One of its aims is to expand the range of activities that its laboratories conduct.
Its countrywide network of labs comprises more than a thousand collection centres that are operated by third parties, 47 company-owned collection centres, 18 mini-labs, five regional labs and one reference lab. The overall functioning of these laboratories is supported by a group of pathology experts who ensure that clients receive high quality care.
Nawaloka Care is also present in Chilaw, Wennappuwa, Homagama, Piliyandala, Batticaloa and Trincomalee, as well as other locations.
In addition, Nawaloka Care has opened up a premium health and wellness facility that is equipped with cutting-edge medical technology in Colombo 7. Premier Centre's guiding philosophy is 'true wealth is health.' It delivers an extraordinary and superior degree of medical treatment to any and all patients.
Premier Centre provides an outstanding level of service to its clientele by providing the pinnacle of luxury and individualised medical care. There's almost no waiting time for clinical consultations and appointments, and all of this takes place within the secluded opulence of an upscale setting.
Patients can use the drive-in facility of the lab to have their tests – including PCR and antigen testing – conducted. PCR analysis can yield findings in as little as six hours and any of the Nawaloka Care affiliated laboratories will provide customers with timely results.
Because of its islandwide expansion, the company can now offer the public better access to a wider range of service options than before. They include the most recent technological advancements and machinery, an extensively skilled team and specific collections points throughout the country.
Nawaloka Hospitals Negombo also features a new building that's being constructed in front of the existing structure to extend greater services to patients. The new facility will offer a more spacious channelling area and inpatient rooms. It will also feature a comprehensive laboratory, pharmacy, fertility centre and cosmetic centre, in order to offer patients all conceivable services under one roof.
– Compiled by Yamini Sequeira