ITC ONE COLOMBO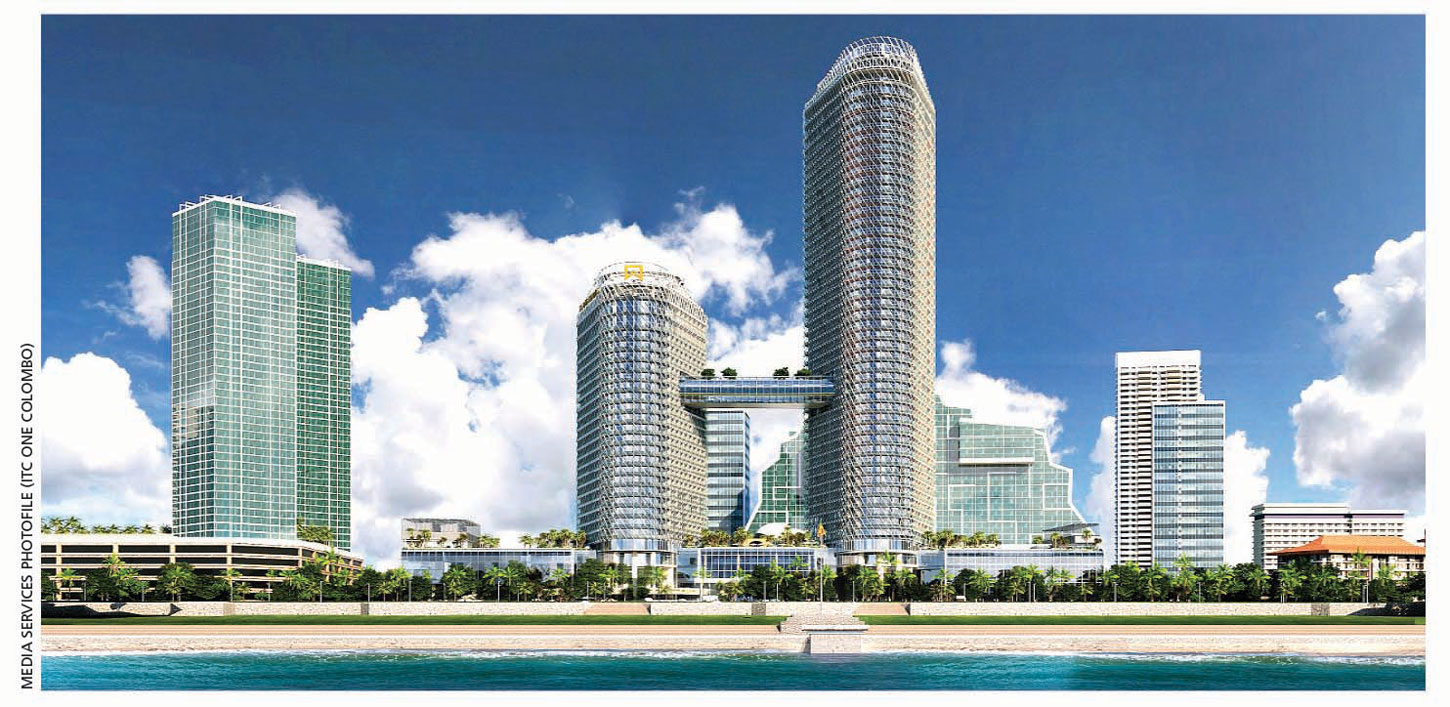 ITC One Colombo offers a unique fusion of sustainable construction and ultra-luxury. The distinctive design differentiates itself from other luxury developments in the region with numerous premium finishing touches that enhance its status as Colombo's most prestigious address.
Luxury real estate design is constantly evolving and nothing represents this better than the ITC One Colombo development. Consisting of the super luxury ITC hotel and Sapphire Residences towers, the city's newest landmark on Galle Face oceanfront has been meticulously designed with today's luxury real estate buyer in mind.
To fulfil its ambitious vision, developer WelcomHotels Lanka, which is a wholly owned subsidiary of the leading Indian conglomerate ITC, assembled a 'Who's Who' of some of the world's most talented architects, designers and engineers to ensure that this iconic building is as unique and special on the inside as it is on the outside.
The structure of the uber-luxury Sapphire Residences tower is so distinctive that it demands a matching extraordinary internal living experience as well. Personalisation of the living spaces is essential as affluent buyers seek to align them to suit their tastes.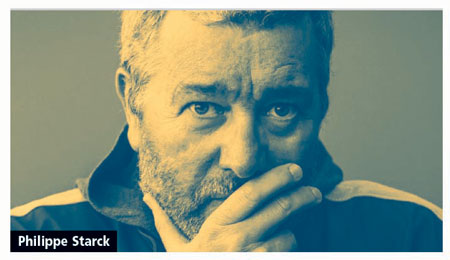 Keeping this in mind, the interiors of these 132 magnificent Sky Mansions have been crafted by the world's most celebrated living space designer – Paris-based Philippe Starck, working with his team at YOO in London.
Creating a distinctive style to cater to a wide range of tastes, each of the four individual show apartments has been delectably designed in Starck's distinctive Nature, Classic, Minimal and Culture styles.
Correspondingly, interiors for the ITC hotel have been designed by DESIGNWILKES, a boutique firm based in Kuala Lumpur that has worked on some of the world's best-known hotels.
Its distinctive architecture ensures that ITC One Colombo will be an identifiable landmark in Sri Lanka's capital city, destined to become a source of pride and prestige for all Sri Lankans.
The principal architect responsible for designing the structure (comprising the imposing parallel towers, commercial and retail spaces, and the AHASA ONE Sky Bridge) is Gensler (US), one of the world's leading firms with a presence in over 50 locations across Asia, Europe, Australia, the Middle East and the Americas. Working alongside Gensler is revered local architect Deshamanya Dr. Surath Wickramasinghe.
And the brains behind the structural engineering genius needed to bring this landmark development to life is Thornton Tomasetti. The AHASA ONE Sky Bridge, which is the most distinctive feature of the project that connects Sapphire Residences with the ITC hotel at the 19th and 21st levels, weighs c.3,000 tonnes and is suspended c.100 metres in the air above Galle Face.
Installing this incredible structure was a key milestone of the project that overcame significant and pioneering engineering challenges, which were the subject of a TV documentary.
The construction expertise and experience of the world's leading company Larsen & Toubro (L&T) as the Principal Contractor with the support of Sterling Engineering Consultancy Services and Meinhardt Façade Technology, has ensured that the project remained on track.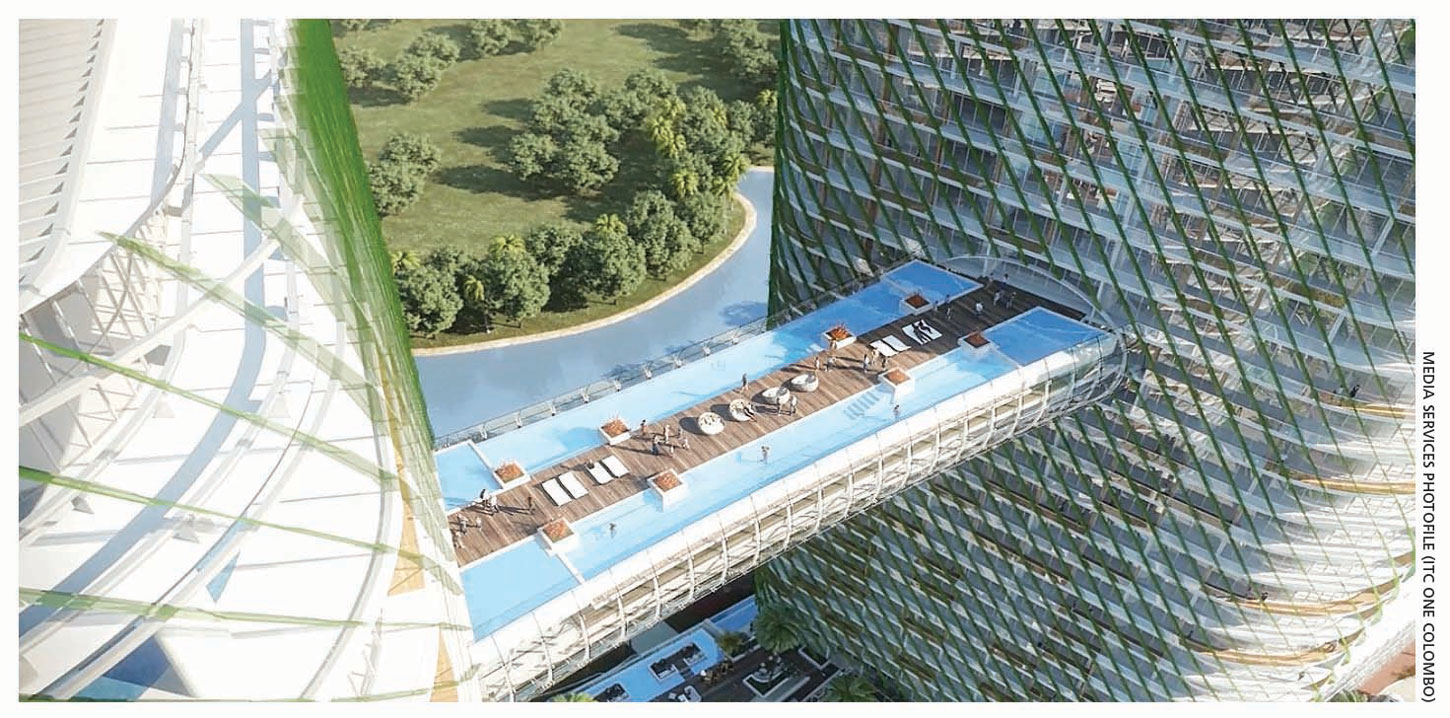 Exceptional landscapes are being created by Burega Farnell, an internationally renowned landscape architecture studio based in Singapore. It specialises in hospitality and luxury residential design.
All security and risk aspects have been designed by Control Risks, a leading global risk consultancy that's committed to helping clients build organisations that are secure, compliant and resilient in an age of ever-changing risks and connectivity.
For the residences, Sotheby's International Realty (SIR) is the ideal sales and marketing partner, which is bringing its profound global expertise in international luxury real estate. SIR's international network spans 81 countries and territories, over a thousand offices and 25,000 sales associates who collectively generate over US$ 200 billion in annual sales.
What is also becoming an increasing demand in the world is the aspiration to 'go green.' Eco conscious clients pay greater attention to and are willing to invest more in products and experiences – including real estate that focusses on sustainability due to the need to battle climate change at every possible opportunity.
With ITC's unwavering principle of 'Responsible Luxury' as a cornerstone of its operations, Sapphire Residences has already established its pro-environment credentials by achieving the prestigious LEED® BD+C (Core and Shell Development) pre-certification at the highest Platinum level.
Not least due to its visually distinctive design, ITC One Colombo is destined to become a national landmark in Colombo. Despite the numerous challenges faced over the past few years, the project has successfully surpassed several significant milestones on its journey to completion in 2023, bringing the splendour of gracious living closer to homeowners and hotel guests.
– Compiled by Fazmina Imamudeen
COMPANY DETAILS
Telephone
7877777
Email
info@ sapphireresidences.lk
Website
sapphireresidences.lk
___________________________________________________________________________
PICTURE CAPTION (IF ANY)
Philippe Starck