NATIONAL INSTITUTE OF BUSINESS MANAGEMENT
"Back in the day, higher education was mainstreamed into certain professions but nowadays, the value chain requires that you be multi-talented in many areas
Q: What is the government's policy on increasing opportunities for school leavers in higher education?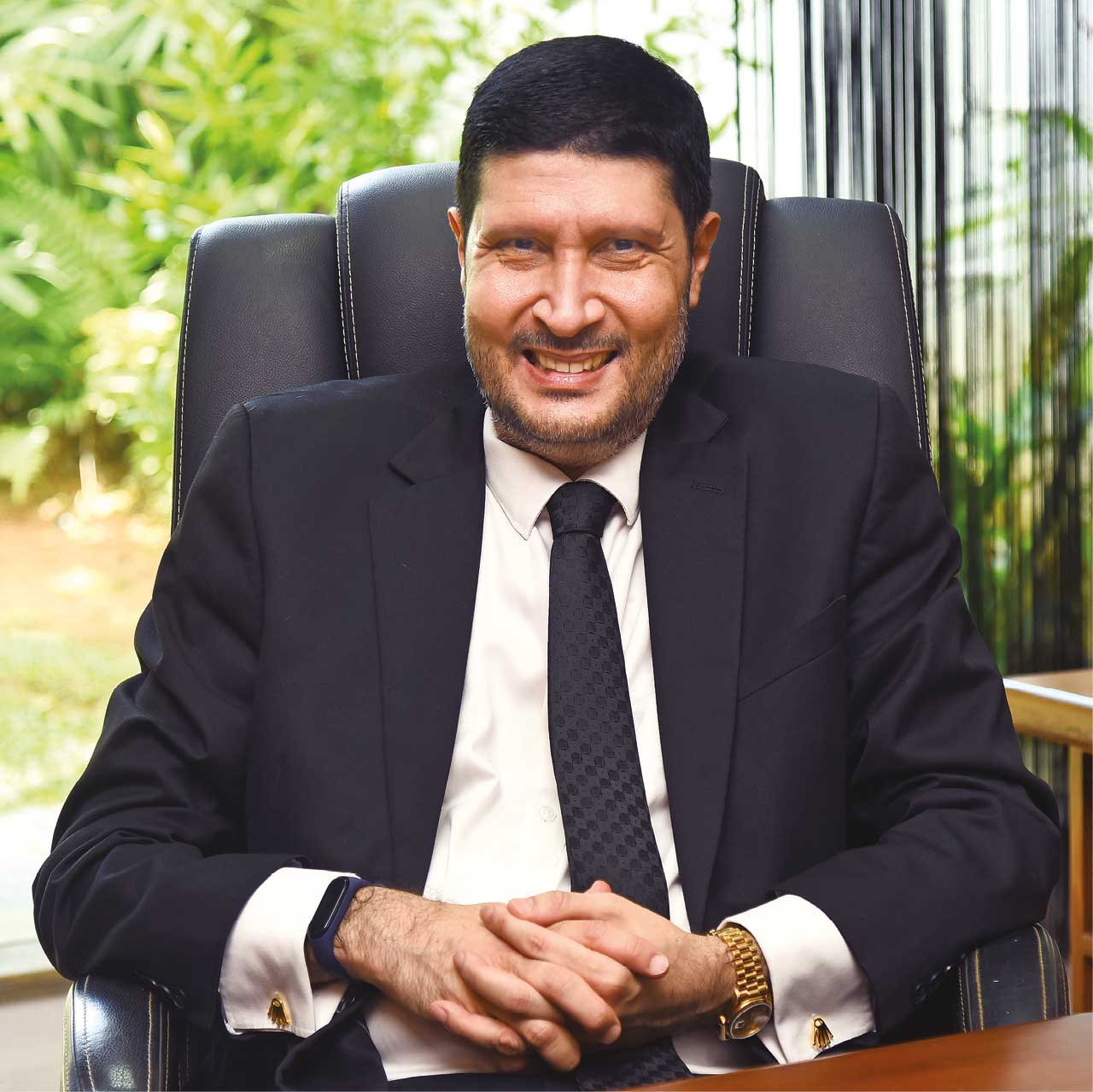 A: Our school leavers must have opportunities – such as those available in foreign universities – in their home country where they receive more than a narrow education in packed classrooms.
As such, the government's policy should ideally be to ensure that Sri Lanka's gra­duates are more employable. The app­roach to this is twofold by way of graduates – such as those graduating from National Institute of Business Management (NIBM) – who are more academically inclined and seeking white-collar jobs, and those in the vocational line.
Employment is needed in both the private and public sectors with a greater emphasis on the former.
Q: How is NIBM supporting this endeavour to improve opportunities for the future?
A: I use my professional and personal contacts, in the business and academic worlds, to further students' vocational education and options while simultaneously offering them opportunities to study at a spectrum of foreign universities affiliated with NIBM.
This reduces the migration of our students to foreign universities by giving them near equal opportunities in Sri Lanka at NIBM – and providing them with employment opportunities in the private sector by running job banks. Our graduates have job opportunities through the National Chamber of Commerce of Sri Lanka (NCCSL), for example.
All this serves to curtail the country's brain drain.
Q: How would you rate the quality and talent of human resources in state enterprises?
A: Both the quality and talent of human resources in state enterprises is very high. This is particularly because they come from the state education stream and universities.
However, they're underutilised and overlooked, in my opinion. This is a wrong that the government is trying to correct under the leadership of the president and prime minister.
K. Choksy
President's Counsel
Chairman
Q: How do you view the role of the state sector at this time?
A: If you look at the higher education sector in Sri Lanka as a whole, you'll find both national universities and national level higher educational institutes (HEIs). Among these institutes, there are those that work with fee structures and others that don't.
In the case of NIBM, it's a fee earning institute but wholly owned by the government. The state sector has its own set of universities that absorb the country's school leavers who ideally have the best Z-Scores in their exams – and that number is always limited.
This is the nature of the education sector here in Sri Lanka; so if we're to view the role of the state sector in this regard, it is vital to create more opportunities in terms of the types of courses offered – i.e. more variety and learning spaces to increase numbers.
The focus should be on producing employable graduates, the talents of whom are in demand worldwide.
We need the state to invest, support and help facilitate all private institutions under its guidance with a higher level of quality in terms of the education they deliver. This is mainly because the issue that most private universities face is a lack of quality assurance.
Q: And how has NIBM fared during the pandemic?
A: Initially, it was a challenge as many parents and students were panic stricken. However, our campus had a slight advantage as we had already introduced our digital campus to students a few years ago, which offers our services and courses online.
With the emergence of the pandemic and lockdowns, we simply requested all students to register through our digital campus, and conducted all lectures and lessons online. Of course, this was a challenge as we needed to train our students on how to use the online platforms and convince parents to permit them to follow lessons online.
There was also the issue of many students being deprived of internet connectivity and other facilitates in their homes. Moreover, there were issues with data use where students didn't want to spend data on our programmes. This led us to making the online lessons free of charge by paying for their data and we garnered a completion rate of 90 percent among our students.
Q: In what way has the institute contributed to the nation?
A: We train over 10,000 students on a yearly basis. NIBM has branches across the island – including Colombo, which is where our main campus is located – in Narahenpita, Galle, Matara, Kandy and Kurunegala.
We have created many opportunities for those seeking higher education by offering an array of degrees in over 30 different disciplines, as well as a large number of diplomas and certificate courses.
At NIBM, we pride ourselves on having created many paths and varieties to produce employable graduates in Sri Lanka over the past 53 years. We have a success rate exceeding 95 percent in employability with students engaging in their own startups or doing well in other industries.
Q: What are the latest innovations in the education sector?
A: Over the last few years, we have observed the trend of a large number of knowledgeable entrepreneurs being produced – i.e. those who can create real and better value chains, establish their own startups and move into real businesses.
Back in the day, higher education was mainstreamed into certain professions but nowadays, the value chain requires that you be multi-talented in many areas.
This is why we believe in producing knowledgeable entrepreneurs who can run their own startups or professionals who are capable of joining any industry and being part of its profit orientation.
Dr. D. M. A. Kulasooriya
Director General
Telephone 7321000 | Email info@nibm.lk | Website www.nibm.lk