SRI LANKA PORTS AUTHORITY
"The maritime sector of any country cannot move forward if it is not willing to innovate – Sri Lanka is no exception to this phenomenon
Q: How has the Sri Lanka Ports Authority (SLPA) fared during the pandemic?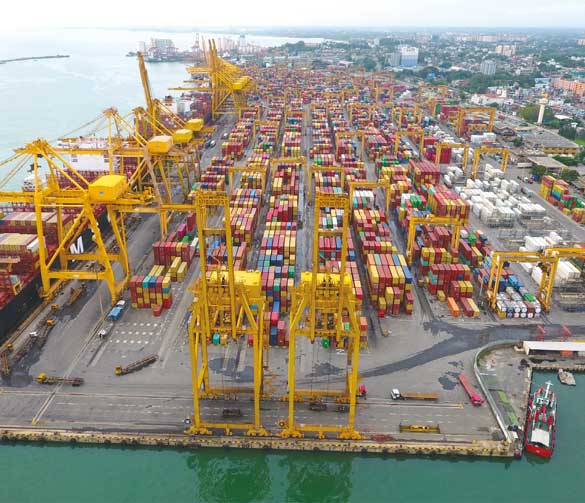 A: We view this challenge as an opportunity. As soon as news broke regarding the emergence of an imminent threat in the form of a global pandemic, the president launched a task force with the responsibility of designing a proactive plan to be implemented in the event of an outbreak in Sri Lanka.
Indeed, the pandemic reaching Sri Lanka was inevitable; and once it did, the country was ready to take immediate action.
The first case was not identified at the ports as one might have naturally assumed – this was a positive sign. History does not favour ports as the infamous Spanish flu was found to have entered the nation through this channel. But in this instance, we were able to secure the maritime sector.
Despite the first wave of the pandemic being in full gear, we were also able to maintain a smooth flow of operations with minimal disturbances.
However, SLPA did not take the calm for granted. On the contrary, we were poised to take proactive measures to prepare ourselves to face the brunt of the aftermath in case the situation worsened.
Decisions were made to set up an operational room that addressed the emerging challenges associated with the pandemic. This took the form of a joint initiative of the SLPA, South Asia Gateway Terminals (SAGT) and the Colombo International Container Terminals (CICT).
Q: What measures were introduced to ensure employees' safety?
A: We have taken steps to introduce special health guidelines – along with in-depth and thorough demonstrations – for employees and other port users in keeping with the precautionary measures that need to be followed in any given circumstance.
It was impractical to request staff to come to the office. As such, we took measures to reduce the number of employees on call, requesting that only those whose presence at the port was absolutely compulsory to be present – and we established the necessary facilities so they could work from the comfort of their homes. I believe that this contributed significantly to mitigating the impact of the global health emergency.
But October dawned along with the second wave of the pandemic. For the first time since the beginning of the outbreak, SLPA too reported several positive cases.
We were fortunate to have a set of guidelines that could take us through such a challenge. However, the existing system had to be upgraded to tackle the latest threat and a detailed structure was needed to address new nuances.
The COVID-19 Preventive Action Committee (CPAC) was established for this purpose. This was set up in consultation with the Ministry of Health, the Port Health Office, Sri Lanka Customs, Sri Lanka Police, Sri Lanka Navy and Colombo Dockyard along with the previously mentioned agents.
I believe that our commitment enabled us to mitigate the risks linked to operating in the 'new normal.' These efforts garnered the appreciation of certain independent parties as it is relatively unheard of among state enterprises.
Q: What role does the organisation play in the national economy – and how has it looked to improve its services?
A: About 99 percent of imports and exports go through the country's ports. Among them, the Port of Colombo takes on most of this responsibility.
Ports are crucial for any nation's economy since they ensure the smooth functioning of supply chains. This capital intensive infrastructure is associated with a wide range of economic impacts.
As for SLPA's services, digitalisation is at the forefront of our priority list.
We have already initiated a paperless system where the arrangement of full container loads (FCL) and less than container loads (LCL), and everything from acquisition to payments can be facilitated on an online platform.
Investing in digitalised systems enables organisations such as SLPA to avoid delays, and mitigate the threat of corruption and other malpractices.
A responsible system that holds everyone accountable can provide an effective service to people while preserving corporate reputation and the country's dignity. It is important to adopt modern technology as much as possible.
Q: Is innovation an area of focus for SLPA?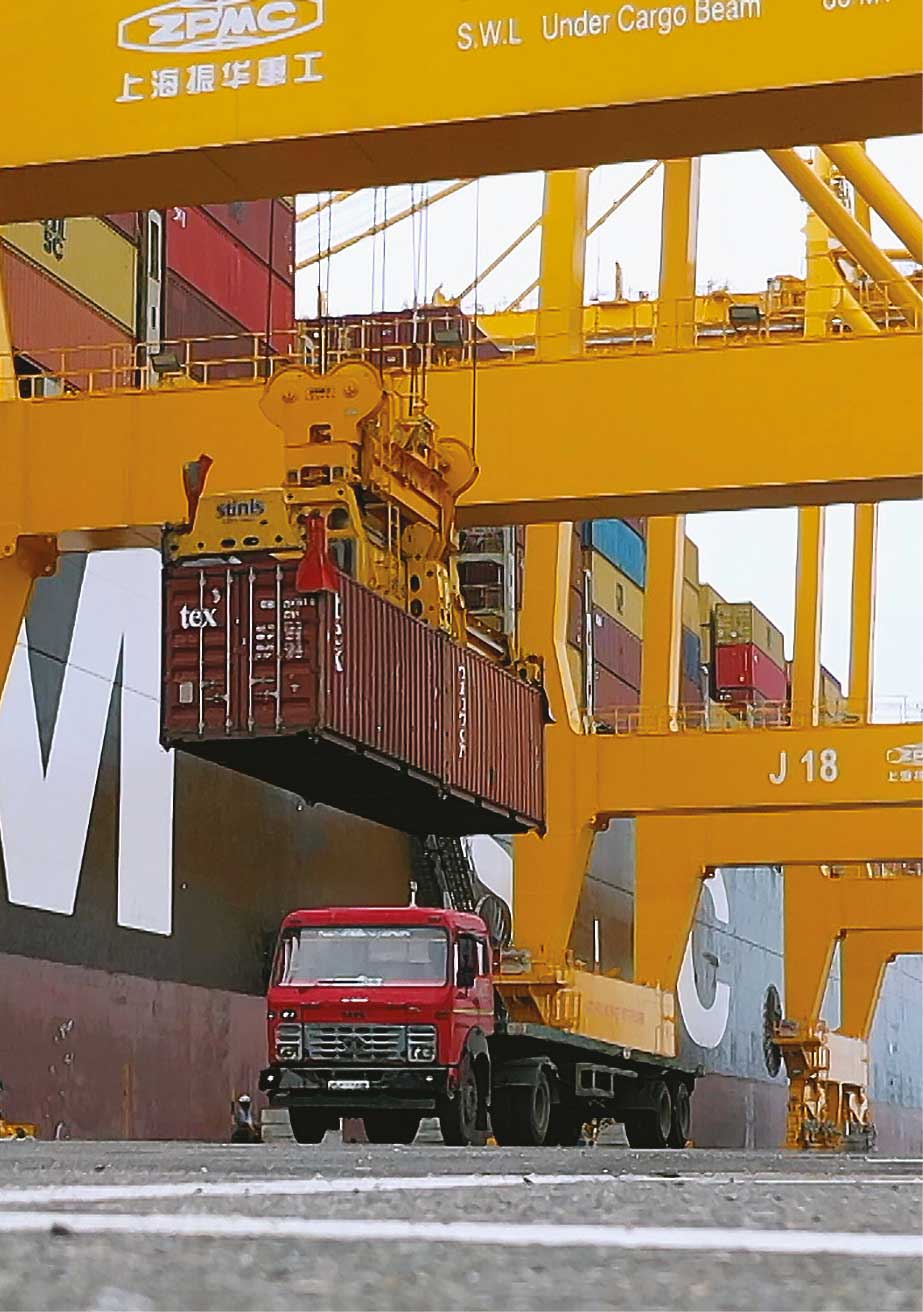 A: The maritime sector of any country cannot move forward if it is not willing to innovate – Sri Lanka is no exception to this phenomenon.
SLPA is looking into the feasibility of investing in automation and other up-to-date technologies, to offer better and more efficient services to the public.
At a time when organisations yearn to be eco-friendly, SLPA intends to incorporate green initiatives in its operations. Going green isn't limited to planting trees to decorate our ecosystem; this is about the manner in which an organisation assumes responsibility for its impact on nature and implements measures to reduce its carbon footprint.
We intend to launch a proper and efficient waste management system along with a transportation service that runs on emission free engines.
SLPA aims to ensure transparency and accountability in its operations for the general public. Our gates are open to those who wish to observe the daily routines of ports and participate in various training programmes that are regularly held on the premises.
These programmes offer numerous opportunities to find employment in the maritime sector.
Q: And how can state enterprises enhance their contribution to the nation?

A: We have to empower public officials to deliver efficient and reliable services. I have identified three influential factors that contribute to inefficiencies.
Internal factors generally revolve around bureaucratic conundrums. Sri Lanka is known for job specialisation where individuals stick to one line of work for prolonged periods.
Performing the same role can become monotonous and employees are unable to grasp what needs to be done if roles change without notice. It is important to change this structure and individuals must be trained to perform multiple tasks besides those that have been assigned.
External factors refer to factors that are generally beyond the reach of a single entity – the recent pandemic outbreak being a prime example.
The country needs solid national policy frameworks and proactive mechanisms in place, to prevent emerging threats and seize opportunities.
Individual factors relate to visibility. I believe that in Sri Lanka, the maritime sector is significantly alienated from the public and its potential remains unnoticed. A learning culture should be inculcated to educate the masses about the wonders and opportunities on offer.
My goal is to develop our employees, thereby giving them a sense of accomplishment about their contribution to the betterment of the bigger picture.
General Daya Ratnayake
Chairman