MOST VALUABLE BRANDS PROFILE
Swadeshi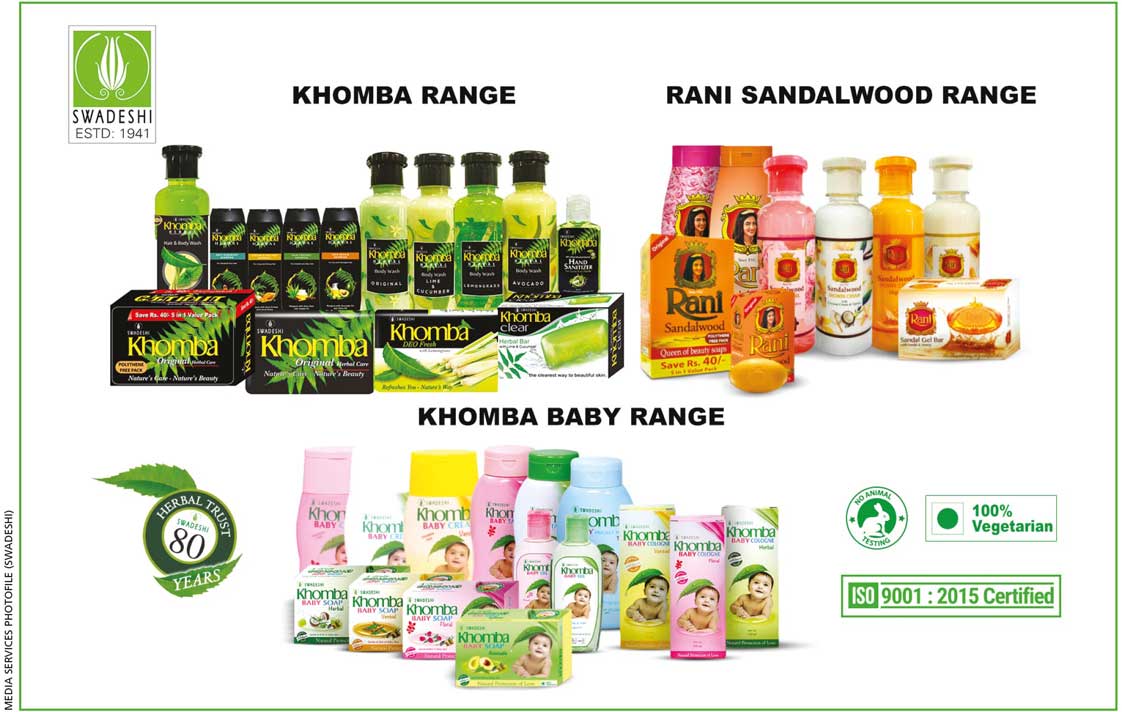 Translating into 'our land' or 'local' in Sinhala, Swadeshi is a brand that has touched the lives of generations of Sri Lankans since its inception in the 1930s; the green logo is instantly recognised by consumers across the island.
Giving birth to iconic brands such as Rani and Khomba, the company's products are used by consumers worldwide. The brand is unanimous with beautiful, healthy and naturally nourished skin.
Taking pride in being the first local company to manufacture branded soaps in the island, Swadeshi Industrial Works has always been inspired to use indigenous natural remedies to help Sri Lankan women maintain beautiful, natural and healthy skin.
A pioneer in producing and marketing herbal-based personal care products, the company has set the standard for adopting and preserving indigenous beauty rituals.
Rani and Khomba are Swadeshi's classic heritage brands that revolve around herbal ingredients like kohomba (a.k.a. neem or margosa) and sandalwood, which have antiseptic and medicinal values used in Ayurvedic beauty rituals.
First introduced in 1940, Rani was Sri Lanka's original sandalwood soap. Its early advertisements in the '40s depict the brand as a soothing and refreshing soap; today, it encompasses advanced complexity with new formulas, renewed fragrances and nutrients that encapsulate the goodness of sandalwood.
Still reigning among the country's supreme sandalwood soaps, Rani offers three products – viz. Rani Sandalwood Soap with Coconut Cream & Vanilla; Rani Sandalwood with Rose Water & Saffron; and Rani Sandalwood with Honey, Venivel & Turmeric.
Swadeshi introduced herbal soap Khomba to the market in 1941. Made using kohomba oil, and renowned for its active cleansing and natural germ killing properties, Swadeshi Khomba offers an innovative approach to cleansing through a range of personal care products – including soap, shampoo, body wash, handwash and hand sanitiser.
Trusted by generations of Sri Lankans, Swadeshi Khomba enhances the skin's natural beauty and protects it from germs.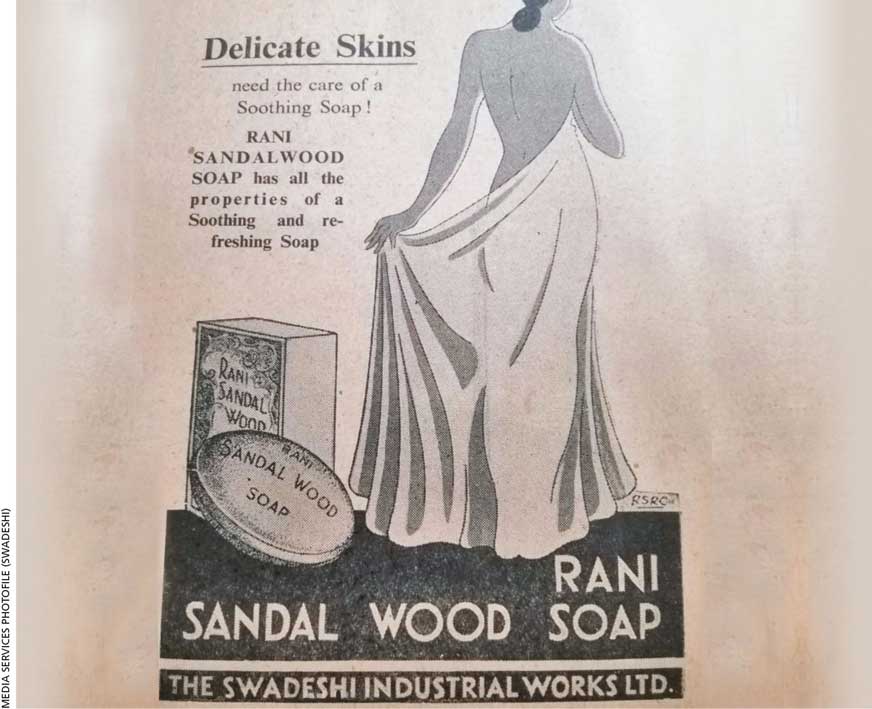 The emblematic brand quickly entered the baby skincare market with Khomba Baby, which is said to be the first herbal baby soap in the island manufactured using kohomba and aloe vera. Safe and gentle, it's available in four variants – i.e. Herbal, Floral, Venivel and Avocado – that are made with natural and nutritious ingredients.
Rani and Khomba have evolved and grown through the decades, and the ranges include soaps, talcs, shower gels, colognes, handwash, creams, shampoos, sanitisers and laundry care products today.
Swadeshi offers several other brands including Safeplus, Perlwite, Lak Bar, Lady and Black Eagle, and the Little Princess range for children.
A wholly locally owned company with more than 80 years of history, Swadeshi is ISO 9001:2015 certified and uses 100 percent vegetarian herbal ingredients free from animal testing in its products, which are produced according to good manufacturing practice (GMP) standards. The company upholds its authenticity in delivering high quality skincare solutions using the best herbal ingredients.
Honouring its traditions, values and ethical conduct, Swadeshi says it is committed to giving back to communities through CSR initiatives such as water projects for rural areas, donations to schools and schoolchildren, baby care camps and schemes to safeguard Sri Lanka's culture through Aloka Poojas in temples across the island.
Swadeshi is a keen believer in protecting the natural environment, and dedicates its efforts to growing and conserving trees – especially medicinal trees like margosa.
In the face of the pandemic, the company installed handwashing sinks at all railways stations and in several schools. Swadeshi also conducted several virtual programmes through its social media platforms to educate young children about the importance of handwashing to combat the pandemic.
Recognised as a COVID-19 certified business by the Sri Lanka Standards Institution (SLSI), the company maintains strict controls in its manufacturing process and provides employees with a COVID-19 controlled environment to safely work in.
Backed by dedicated and committed employees, and inspired by generations of trusting consumers, Swadeshi maintains its longstanding legacy as a brand offering international standard products that honour Sri Lanka's traditions and natural ingredients.
Constantly innovating product ranges while staying true to its values, Swadeshi is committed and geared to deliver unparalleled quality for generations to come.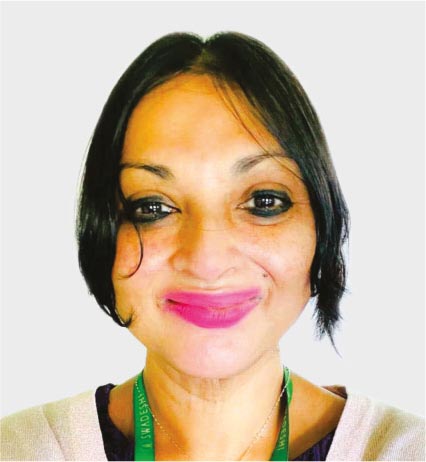 Chulodhara Samarasinghe
Deputy Chairperson
Managing Director
www.swadeshiherbal.com