MOBITEL
Mobitel Sweeps 3 Awards at the ACEF 2018 7th Global Customer Engagement Forum & Awards in Mumbai, India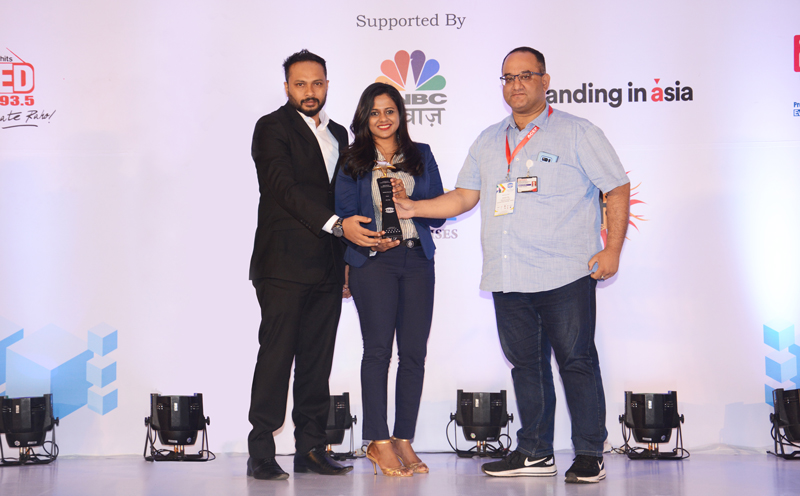 Tuesday, 15th May, 2018, Colombo: Sri Lanka's National Mobile Service Provider, Mobitel, was bestowed honours with 3 awards in high profile categories at the ACEF 2018 7th Global Customer Engagement Forum & Awards held in Mumbai, India recently. Mobitel triumphed as Silver Winner in Events and Promotion for Innovative Loyalty program – for Cash Bonanza 2017 Campaign for BTL; Silver Winner in Digital Marketing for Successful Use of technology – for the Datamart mobile app for easy data plan activation; and as Gold Winner in Online Media for Successful Use of Technology for its Vesak Seasonal online location based campaign. Mobitel's performance at ACEF 2018 is all the more significant because this year's winners were selected from 621 entries from over 200 companies from across the globe. Mobitel's creative communication strategies and innovative customer engagement methods across various media platforms have given it unprecedented brand visibility and access to customers.
The ACEF event is eagerly anticipated and attended by global CMOs, VPs of Marketing, Brand and Product Managers, Advertising Agencies, Innovative Brand Engagement Practitioners, Consumer Insight Professionals, Researchers, Marketing Agencies, and others. Organizations compete to be selected for their Best Campaigns, Creatives and Activities done using various mediums of Marketing such as Digital Marketing, Mobile Marketing, Radio, Television, Newspaper, Out of Home Media, Events and Promotions, Retail Touch Points and Merchandising, BTL Activities, Online Media, Non Traditional Media, Data Driven Marketing, Email Marketing, Word of Mouth Marketing, Customer Service and Experiential Marketing & PR.
ABOUT ACEF
ACEF, founded in 2012, is organized by a team of professionals from India, Sri Lanka and the UAE. It is guided by the Advisory Members from Branding, Marketing and Creative Agencies based in India, US, Australia, Singapore, UAE and Sri Lanka. These programs are focused on Customer Engagement Activities, Branding, Marketing, CSR, Rural Marketing, Properties (Hospitality & Real Estate), HR and are planned for India, Sri Lanka, GCC Continent and Asia Pacific Regions.