MIREKA TOWER
Distinctive Workspaces at Havelock City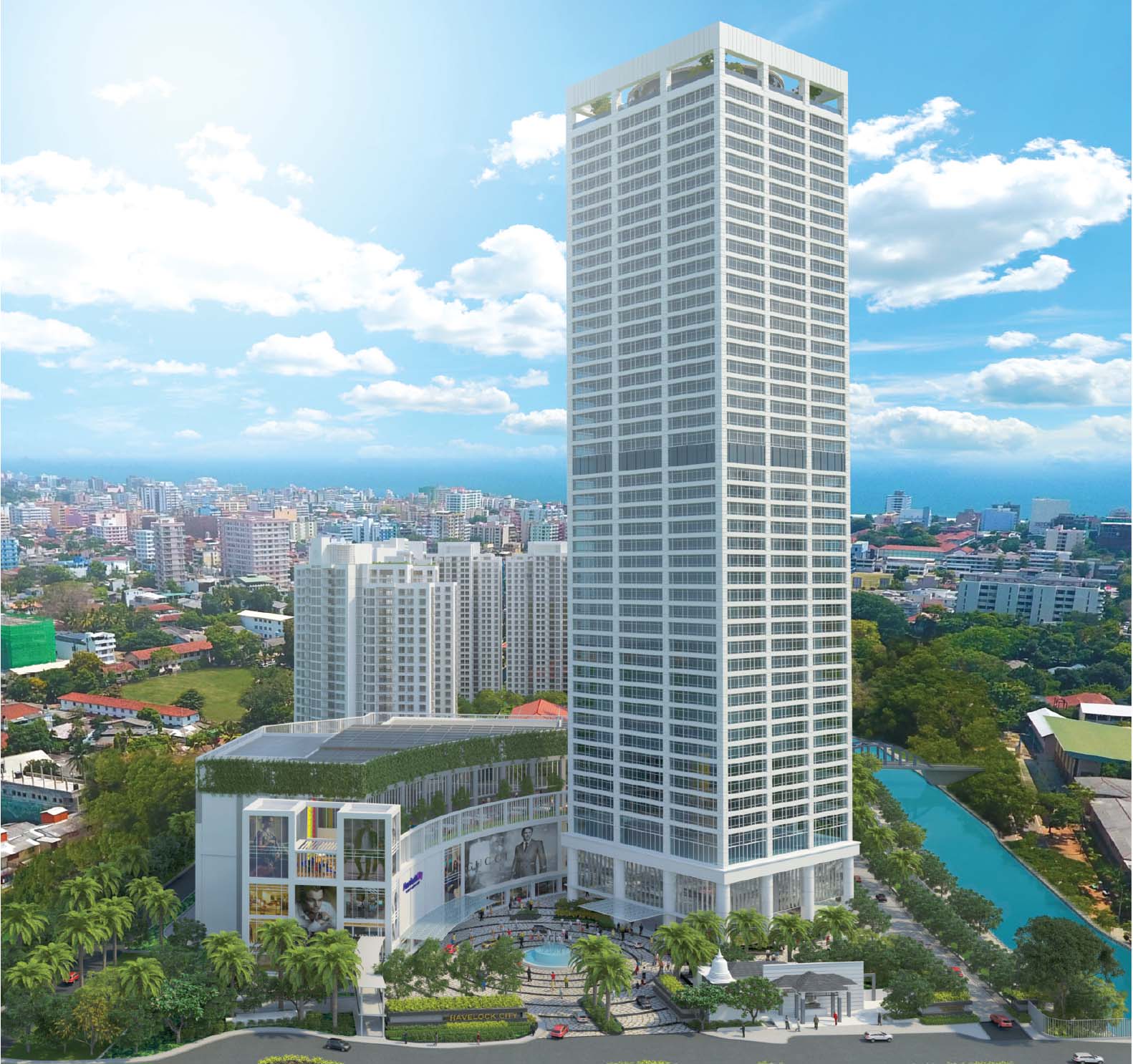 Q: In your opinion, has the real estate sector taken adequate measures to address the demand for convenient and contemporary workspaces in Colombo?
A: It is my strong belief that the property market is the main enterprise in any leading city across the world while its development serves as a means to track both social and economic progress. So with major developments taking place across the region and beyond, the long-term prospects for Sri Lanka's real estate market seem very positive.
Moreover, improvements in political stability, economic growth and business confidence would significantly enhance prospects, which in turn will fuel an expansion of the property sector anywhere in the world.
Having said that, there is a dearth of convenient workspaces in Colombo. Demand is outpacing supply with an estimated one million sq ft of Grade A and two million sq ft of Grade B commercial space reporting occupancy levels in excess of 90 percent. Meanwhile, upcoming mixed-use developments including Havelock City are expected to increase this supply by an additional 1.5 million sq ft in office space over the next two years.
The primary drivers of this demand for quality workspaces are the IT industry, as well as organisations in the banking, financial services and insurance sectors. Local and multinational businesses are also contributing by expanding their operations while the ever increasing number of startups is another segment driving demand for office space.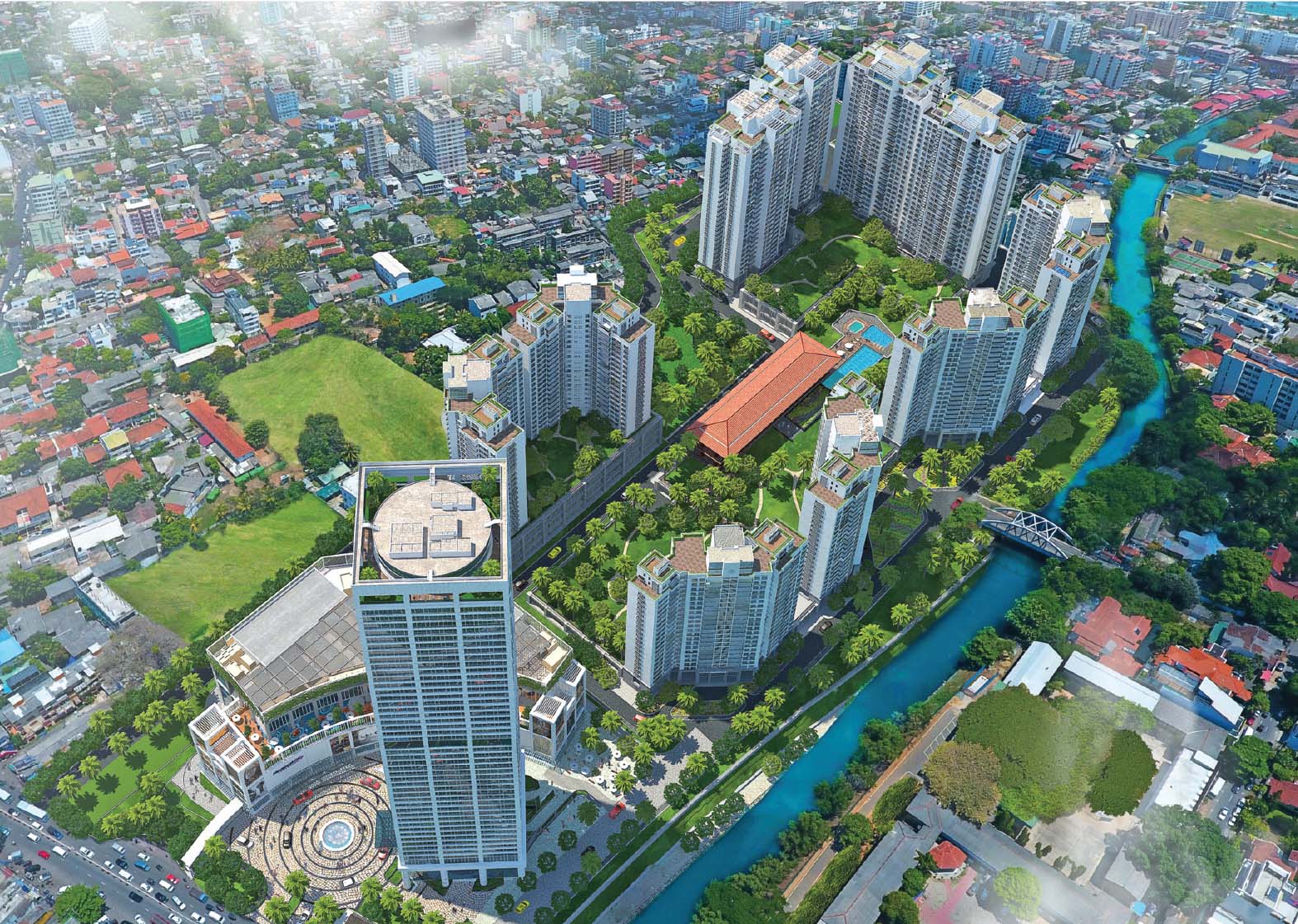 Q: Could you outline how Overseas Realty has been positioned in the local real estate sector – and what are the types of projects it has engaged in over the years?
A: The company is positioned as Sri Lanka's largest listed integrated real estate developer, and property investment and management company.
Under the leadership of S. P. Tao, Founder of the Singapore based Shing Kwan Group, which is the principal shareholder of Overseas Realty, the organisation has undertaken a range of commercial, residential and mixed-use development projects, including the World Trade Center Colombo and Havelock City.
A recent initiative that Overseas Realty embarked on is Mireka Tower, which is a part of the Havelock City integrated mixed-use development. This high end project is the culmination of years of learning and experiences, and we pride ourselves on providing the best of design, build quality, facilities and services.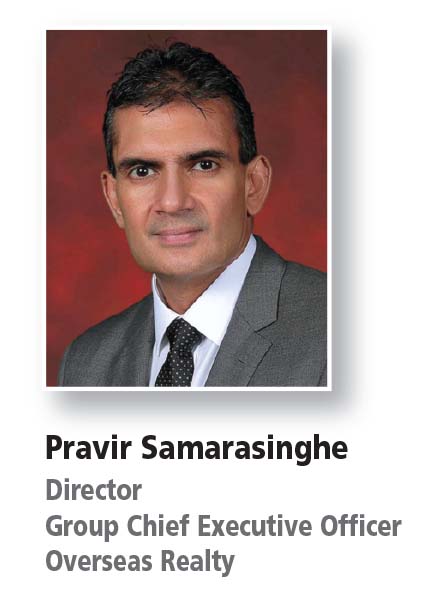 Q: In what ways does the Mireka Tower development look to tackle the needs of contemporary offices?
A: The development is positioned to set a new precedent for the future of workspaces. As the focal point of Havelock City's skyline, the aim of Mireka Tower is to introduce a metropolitan corporate edge through unique and modern office spaces.
Its location in the mixed-use development – which is expected to be completed by March 2021 – will provide access to a shopping mall housing medical, banking and telecommunication services, as well as retail and a variety of dining options.
The 50 storey office tower encompasses 600,000 sq ft of accessibility and functionality, and is designed to provide an energy efficient corporate environment equipped with modern luxuries and amenities that are considered integral to the smooth functioning of business operations. Mireka Tower's column free and open floor layout will offer flexibility in terms of spatial management, enabling the easy division of space for efficient designs.
Furthermore, the office tower will make use of the latest technology to provide businesses with smart infrastructure including a computerised car park, an elevator and building management systems. In addition to this, Mireka Tower will be equipped with a standby power supply of 100 percent, as well as end-to-end optic enabled high-speed voice, data and telecommunication facilities
to address the needs of corporate offices.
Furthermore, the office tower will contain common facilities such as a gymnasium, training rooms, meeting rooms and an executive club sky bar to facilitate networking. And the two levels of basement parking designed to accommodate 800 vehicles will establish the convenience provided by the numerous facilities in the mixed-use development.
Q: With a growing number of businesses looking to expand their operations away from the city centre in a bid to avoid congestion, how will Mireka Tower address the desire for convenience?
A: While the demand for quality office spaces will continue to be strongest in the central business district, the high costs associated with such properties are likely to compel organisations to move to secondary business districts or peripheral areas.
Mireka Tower addresses this need through its strategic and convenient location on a main road that leads to the city centre, and is easily accessible by the main bus routes. Adding to this convenience will be the proposed Colombo Light Rail Transit System, which will have a station located virtually at the doorstep of the office tower.
Pravir Samarasinghe
Director
Group Chief Executive Officer
Overseas Realty