MIND CONTROL

FROM THE BRAIN TO A COMPUTER
Ruwandi Perera evaluates major advancements in mind control technology
Imagine watching TV at home, hands salty with popcorn, drink precariously balanced on your legs, yet effortlessly flicking through the channels… with your mind! Yes, you read that right. Mind controlling and controlled technology are no longer the work of Jedi Masters; it's here – and almost within the reach of you and me.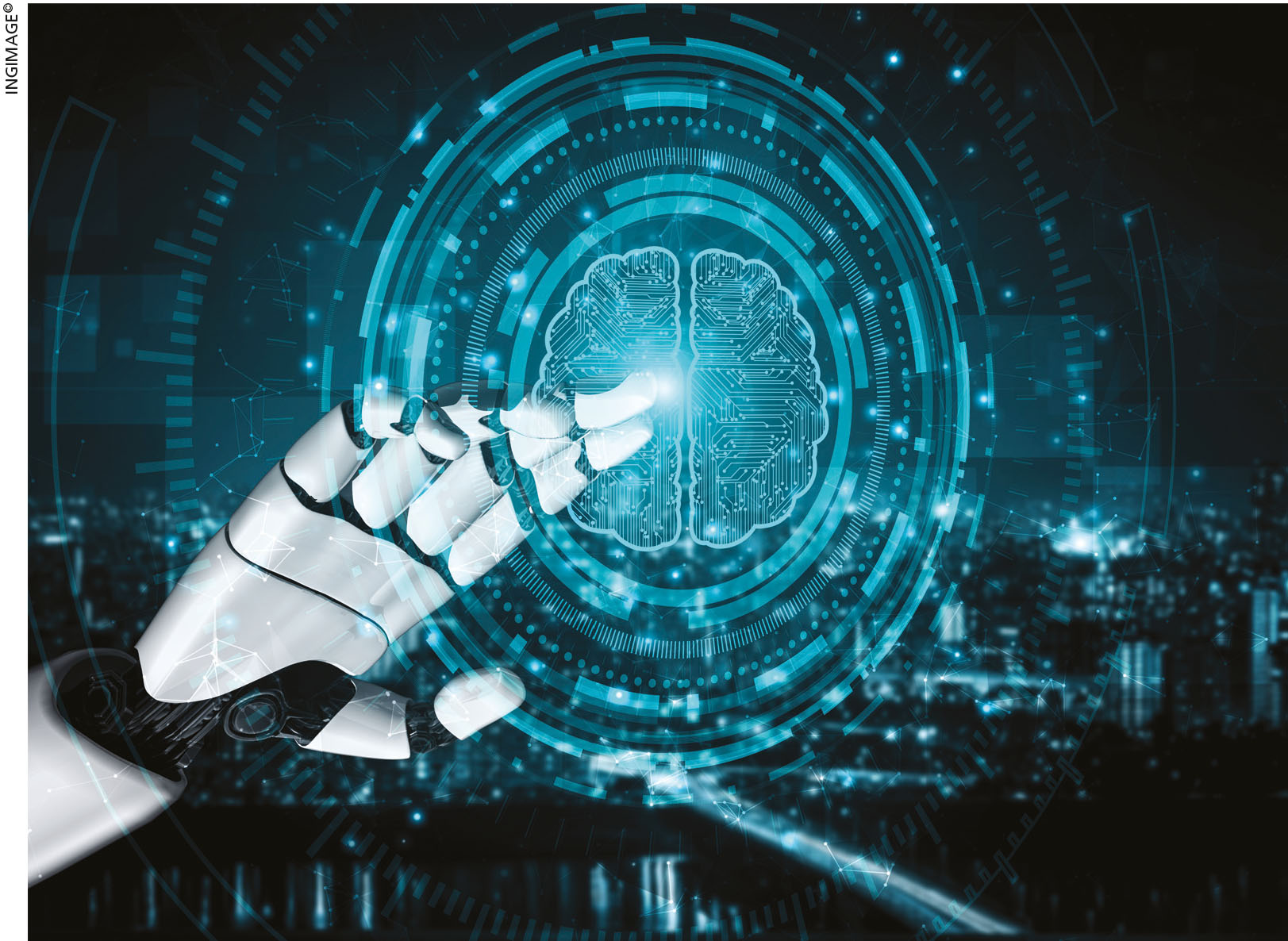 Humans have continuously strived to make life more convenient, which is probably why we switched from physical to digital and are now heading towards neural.
As if it wasn't already a breeze to do basically everything at the touch of our fingertips using small palmtop devices, we're now looking at not holding any device at all but merely using our brains.
Is that cool or scary? You be the judge.
Yet, this adventure to ensure that our brains are the ultimate tool to communicate, interact and control things didn't begin recently – electrical brain stimulation was first attempted in the first half of the 19th century by scientists who, after discovering that brain activity can be electrically stimulated, wanted to adopt it for neurology.
Brain-computer interfaces (BCIs) enabled these scientists to translate brain activity into zeros and ones to be read by computers.
Being able to understand how someone's brain works – i.e. through electroencephalogram (EEG) technology – has added a whole new dimension to envisioning what makes human brains tick!
With doctors being able to monitor electrical activity in the brain using EEG, there is much otherwise invisible information that's revealed. Doctors are able to diagnose neurological disorders, and mental conditions such as schizophrenia and depression, as well as psychiatric disorders including Parkinson's disease, with ease and precision.
What's more, EEG helps doctors treat these disorders to a certain extent if not fully. And experimental research suggests that BCIs can regulate tremors experienced by patients with Parkinson's disease and even restore some movement in those who are paralysed.
While it is well-known that manipulating the patterns of electrical activity in the brain can cause changes in a person's cognition, we are no longer dependent on invasive procedures. So while there's no need to drill into people's brains so as to read and control them, venturing inside someone's thought process is as simple as wearing a slightly complicated headband.
The likes of Elon Musk are reported to have said the future will see every human with a chip in their brain, eliminating the need for mundane items such as keyboards and steering wheels. And now, it's coming true – minus the aforementioned chips.
So we're looking at a whole new dimension of both medical procedures, and nonmedical processes such as learning and development. For instance, it will be extremely easy to measure an individual's IQ, uncover his or her strengths and weaknesses, and understand their personality, aptitude and how they make decisions.
Startup company NextMind is light years ahead of EEG technology, having produced a sleek and stylish noninvasive neural interface – a headband that reads brainwaves from the visual cortex and translates them into data.
Sending a text message, recalling a specific photo in your phone, playing a computer game or flicking the lights have all been tested and proven to be easily conducted with only your brain. While we might imagine this kind of process to require deep focus by looking intensely at the object we're controlling, NextMind explains that the eye is but a medium and it is truly one's brain that actually sees any object.
The next level of BCI is brain to brain interface (BBI) – or telepathy, in layman's terms. When we figure out how to do so, reading minds will be the norm and people could communicate with each other wordlessly.
Nevertheless, there are many mysteries regarding the human mind, which makes this task slightly more difficult. For one thing, no one has been able to explain consciousness or how thoughts are actually made. Accordingly, until we unravel the intricacies of the mind, actual BBI will continue to remain the domain of sci-fi novels.
Life will be better, easier and lazier amid humans being able to carry out tasks by simply thinking about them. However, all these advancements also open up a serious ethical debate.
Privacy would be a thing of the past – even your thoughts will not be yours to hide anymore. Furthermore, in the wrong hands, brain manipulation and manipulation by the brain can both be disastrous because weaponising BCI will bring us to a precarious point of no return.
War tactics will never be the same again, for better or worse, and humans might be mere machines with flesh and bones.
Then there's also the question of who will own this technology. Will it be freely available albeit being slightly expensive for you and me? Or would it be limited to governments, hospitals and private companies – and how can brain control be controlled?
That's certainly something to think about!