MARKET UPDATE
Asian markets start week cautiously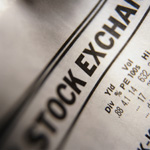 Hong Kong, China | AFP | Monday 8/21/2017 – Asian traders moved cautiously Monday with turmoil in the White House fuelling concerns about Donald Trump's economic agenda as a central bankers' summit comes into view later in the week.
While tensions over North Korea have eased, the deadly terror attack in Barcelona on Thursday is keeping focus on geopolitical issues.
US dealers provided a negative lead for their Asian counterparts with all three main New York indexes ending in the red as Trump's struggles continue.
There are fears his promises of tax reform and other pro-business measures will not see the light of day with his support from corporate America damaged by his much-criticised response to a white supremacist rally in Virginia last weekend.
Hopes that his plans would fire the world's top economy had helped stoke a rally in global markets and the dollar at the start of the year but that has foundered in recent months.
The White House turmoil continued Friday after his top adviser Steve Bannon was dismissed – marking the fifth high-profile casualty in Trump's inner circle in just six months.
There has also been talk that his economic adviser Gary Cohn would step down, further dragging confidence.
"Last week was a mess for the president, for the presidency and for his agenda," Greg McKenna, chief market strategist at AxiTrader, said in a note.
He added: "(Traders are) asking: 'Are we at the point where the recovery is over and a new wave of US dollar weakness is set to begin' or 'are we in the hiatus after the initial spurt before the US dollar rallies again'."
Tokyo stocks ended the morning session 0.4 percent lower as exporters are hurt by a stronger yen while Hong Kong was up 0.5 percent and Shanghai added 0.2 percent.
Sydney eased 0.4 percent and Seoul was 0.2 percent off. Wellington and Taipei were slightly lower while Singapore edged up 0.1 percent.
Central bank heads from around the world will descend on Jackson Hole, Wyoming, this week for an annual conference, which will be tracked for clues about future policy, with the Eurozone's top banker Mario Draghi of interest as the bloc's economy picks up the pace.
Expectations of European Central Bank policy tightening have boosted the euro in recent months and it is up more than 10 percent against the greenback since the start of the year.