LMD tv 13 MAY
THE CLARION CALL TO BUILD R&D CAPACITY
Samantha Ranatunga assesses Sri Lanka's response to the COVID-19 pandemic from a healthcare perspective – and underscores the growing importance of investing in R&D and agriculture with the long-term future in mind
In the light of global signals and being a country that depends heavily on foreign exchange, Sri Lanka has been severely impacted by the COVID-19 pandemic, noted Samantha Ranatunga – who is a Director of RemediumOne – back in mid-May.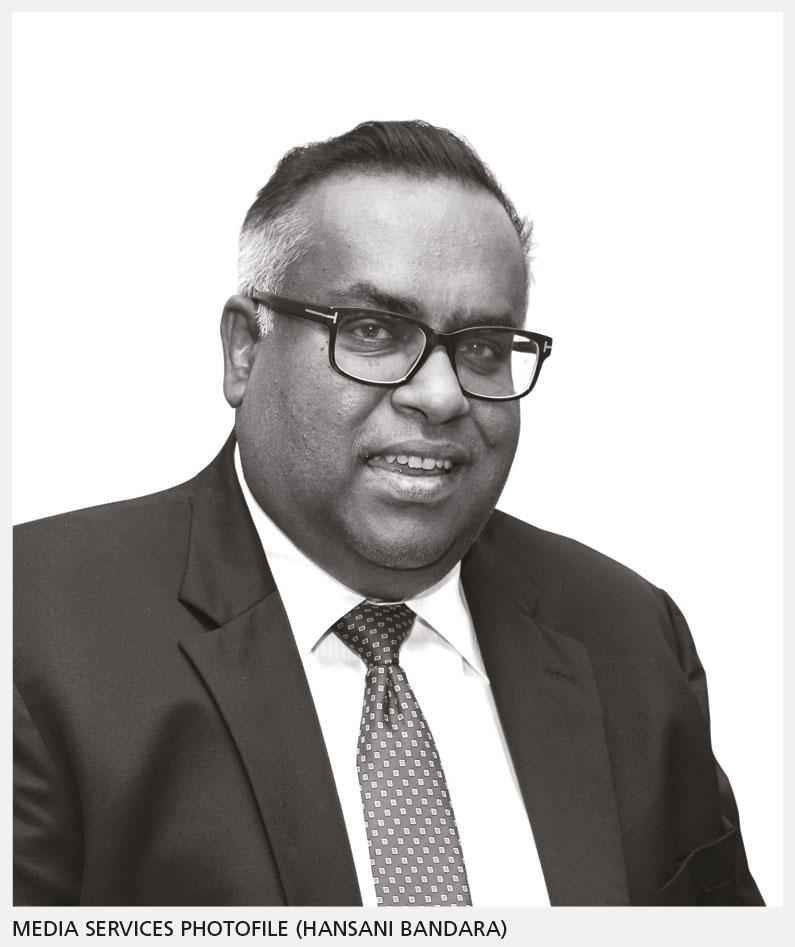 While tourism and manufacturing are among the affected industries, he pointed to agriculture as being a bright light thanks to a healthy season and indications of favourable weather in the coming months.
"Overall, Sri Lanka will be impacted by the pandemic but this is no different to other countries facing the same situation," he explained.
In his assessment of the nation's response to the coronavirus outbreak, Ranatunga asserted that it performed well for an island of its size, adding that health and safety precautions introduced by the government for the private and public sectors have proved to be adequate.
From a medical perspective, the challenges faced by Sri Lanka going forward will depend on the success of its reopening. Public involvement and awareness will play a critical role as Ranatunga stressed the importance of responsible behaviour in the country's ability to contain the crisis.
While the private sector has been permitted to undertake testing for COVID-19, Sri Lanka has largely relied on imported kits rather than local manufacturing. In his view, this is due to the lack of a cohesive R&D policy: "It's difficult to kick-start such initiatives when the institutions on which we depend are weak."
"This serves as a clarion call to inventors and researchers to establish an institution that will enable us to engage in R&D," he maintained, observing that Sri Lanka has the ingenuity to facilitate this as evidenced by robots and dispensers developed within a short period.
However, Ranatunga also noted that Sri Lanka has not invested sufficiently in this area and as such, initiating research into testing kits would cost millions of dollars.
"Unless capacity has been built over a period of time, R&D cannot commence with limited funds," he insisted while commending the efforts of the Sri Lanka Institute of Nanotechnology (SLINTEC) to manufacture swabs for testing.
With food security being a concern at the height of the crisis, Ranatunga underscored the need to be selective about banning imports based on the Sri Lankan lifestyle: "We must consider our own capacity to assess whether certain products can be grown in adequate quantities and with the desired quality before imposing bans."
Citing the example of dhal as an item that cannot be grown locally but is a staple food in our diet, he stated that educated calls must be made and encouraged considering consumer wants, as well as the challenges in identifying substitutes or attempting to grow such staples locally.
Elaborating on the underutilisation of land in agriculture, he pointed out that the contribution of the sector to GDP amounts to less than 10 percent while accounting for more than 25 percent of employment.
"The challenge is [about] understanding the reason for the lack of interest in the sector," he declared, opining that with a substantial share of the workforce engaged in agriculture, a high degree of political involvement is likely given the large voter base.
He continued: "The balance between this and private sector requirements if such businesses wish to invest in agriculture must be addressed if we're looking to tackle the underutilisation of arable land."
Addressing the possible impact of modern technology on agriculture, Ranatunga pointed out that this would require substantial investment while Sri Lanka has yet to implement basic initiatives such as climate control for a majority of its farmland.
And he summed up as follows: "We must take the first step; if we can keep pace with developments and use technology, young people will get involved. The mechanisation that has been introduced is not to appeal to the youth but to address the shortage of labour."