LIFESTYLE
Pramukshi  Kariyawasam
In conversation with  Ashwini Vethakan
Pramukshi is the Digital and e-Commerce Marketing Manager for Cinnamon Hotels & Resorts (Sri Lanka and Maldives)
JOURNEY OF LIFE
Born
In 1991
Alma maters
Bishop's College (from 1995 to 1999) and Stafford International School (from 2000 to 2009)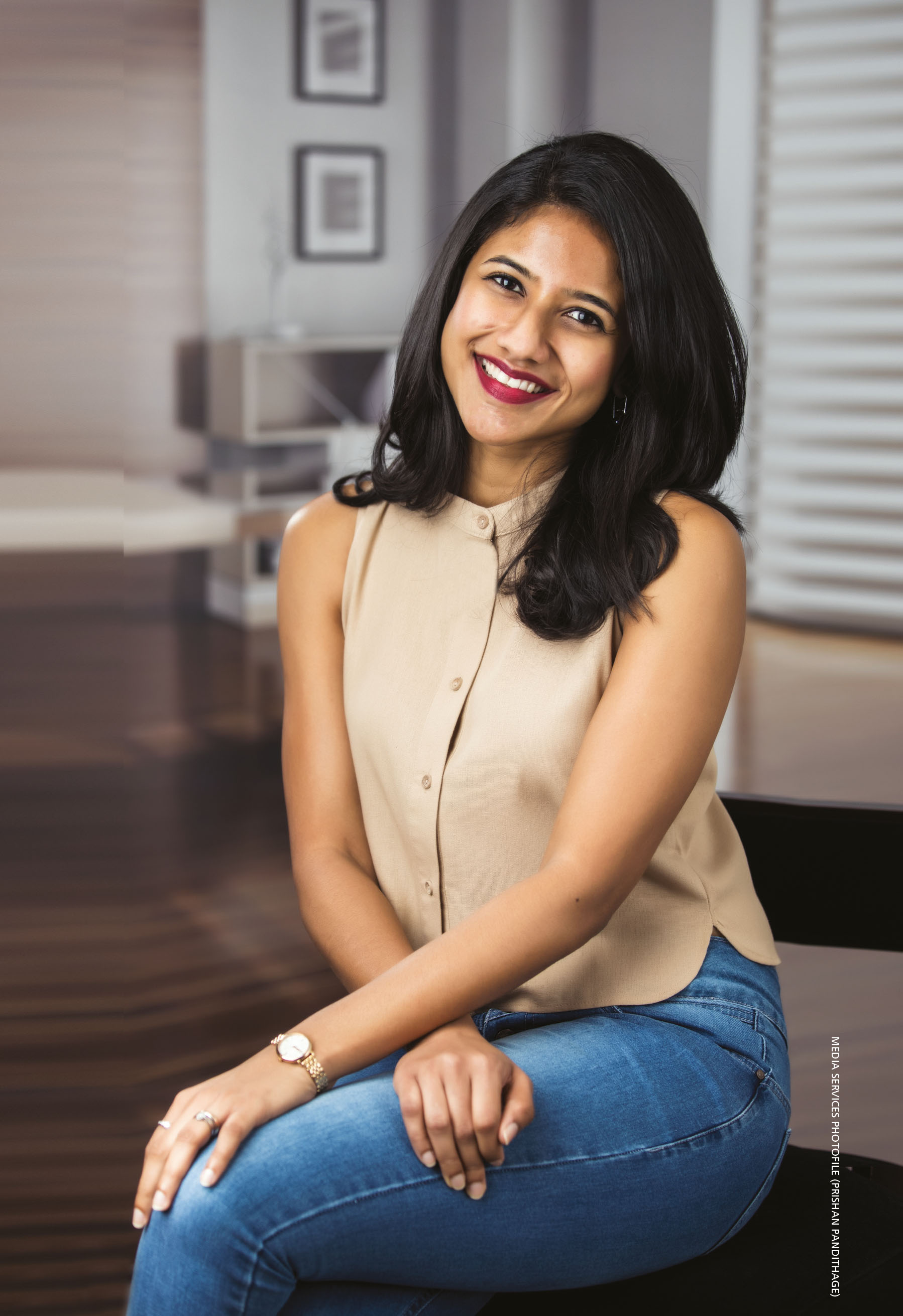 Family members
My husband (Buddhi), father (Prabodha), mother (Gowri), sisters (Janisha and Sadisha) and brother (Prasanga)
Other relatives
Let's not forget my adopted family members – my two pooches (Elsa and Anna) and their grandma (Sheeba)
Driven in
A Toyota Vitz
Would like to be driven in
The cute Audi A1
Wanted to be
A doctor – and this isn't for the sake of humanity!
Is (but never thought you'd be)
A marketing professional who specialises in the digital aspect
Likes to
Sail – I've been sailing since the age of eight – and play board games
Most used word
Precisely!
Motto in life
Every day is a brand-new beginning
INTIMATE AND INSPIRING
Most unforgettable event
The day I got married – is that too cliché?
Most forgettable event
The time I was in a Christmas play and began laughing on stage when my co-actor said the wrong phrase
The aftermath of this incident
I was unable to recite the rest of my lines because I couldn't keep myself from laughing!
Purpose in life
To inspire people and positively impact the lives of others wherever I go
Success is
Having a goal and striving to achieve it regardless of the roadblocks that may be in your way
Impressed by
The women entrepreneurs around me

Happy place
A beach at 6 a.m.
UP CLOSE AND PERSONAL
Role models
There are a few. I am inspired by quite a few people – especially those in my immediate family
Likes to watch
Netflix, romcoms and horror movies (which is my favourite genre)
Your pet peeves
People who are chronically late, lick their fingers after eating and watch videos or listen to music without headphones in public areas – and paying for international shipping
Obsessed with
Milk tea!
Most hated chore
Washing my bathroom (grr)
Hobbies
Theatre and singing
Three items on your bucket list following retirement
Riding in a hot-air balloon, skydiving (this is highly unlikely to happen) and conquering Adam's Peak!
Three things you think about when you're in the car
At what time will I reach home to make a cup of tea; when will I get to eat my next rice packet; and what is the guy in the next car listening to?
Three must-haves
Mobile phone, a power bank and hand sanitizer
Three qualities you most value in a friend
Being able to bear with my rants and hug me (because I love hugs), and always being there through good and bad
Greatest fear
Heights!
Likely retirement destination
Barcelona
FAVORITES
Local destination
Nuwara Eliya
Overseas destinations
The US, Spain and Portugal
Days of the week
Friday, Saturday and Sunday
Colour
Purple
Chill out spots
My bed, Whight & Co, KIKU Colombo and Tea Avenue
Dessert
No bake cheesecake
Savoury food
Rice and curry – I'm the kind of person who will travel the world and look for a bath packet
Drink
Water
Leisure wear
Jeans, flats and a sleeveless top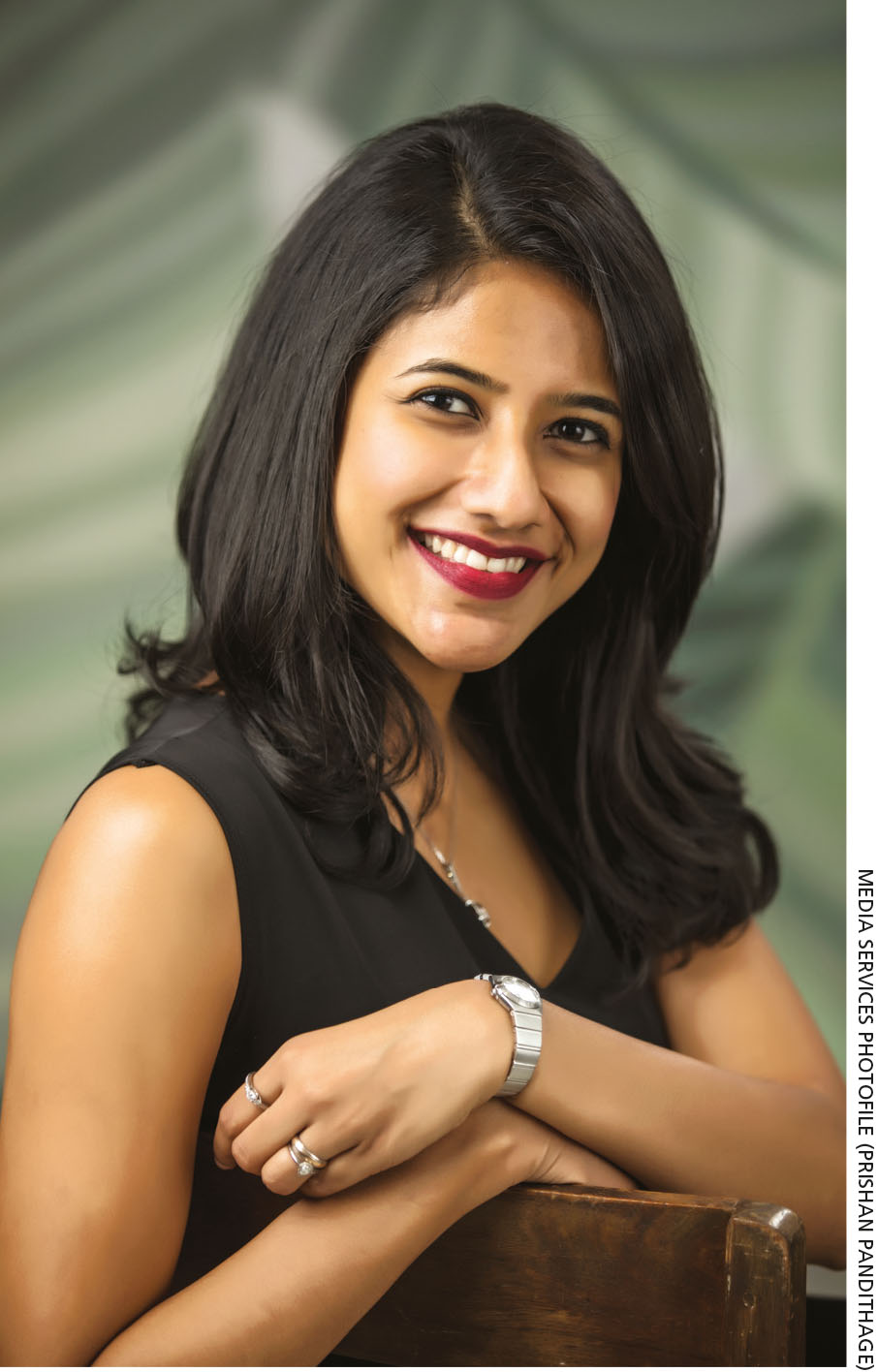 Office wear
Flared pants and neutral coloured blouses
Quote from a movie
"Just keep swimming" (Finding Nemo) – because it's all about staying afloat when the going gets tough (I firmly believe in this)
Movie
The Theory of Everything – because it covers so many aspects of life such as the struggles, endurance and achieving the impossible
Author
Maya Angelou
Actors
Blake Lively, Emilia Clarke and Ryan Reynolds
Musicians
Ed Sheeran, Maroon 5 and Camila Cabello
International civil rights activist
Maya Angelou
PICK ONE
Memory skills on a scale of 0 to 10
Four
Computer ability in one word
Good
Do you consider yourself to be a student or teacher?
A bit of both
The most delightful word you can think of
Incredible
Most productive in the morning, noon or night
Morning
A leader or follower by nature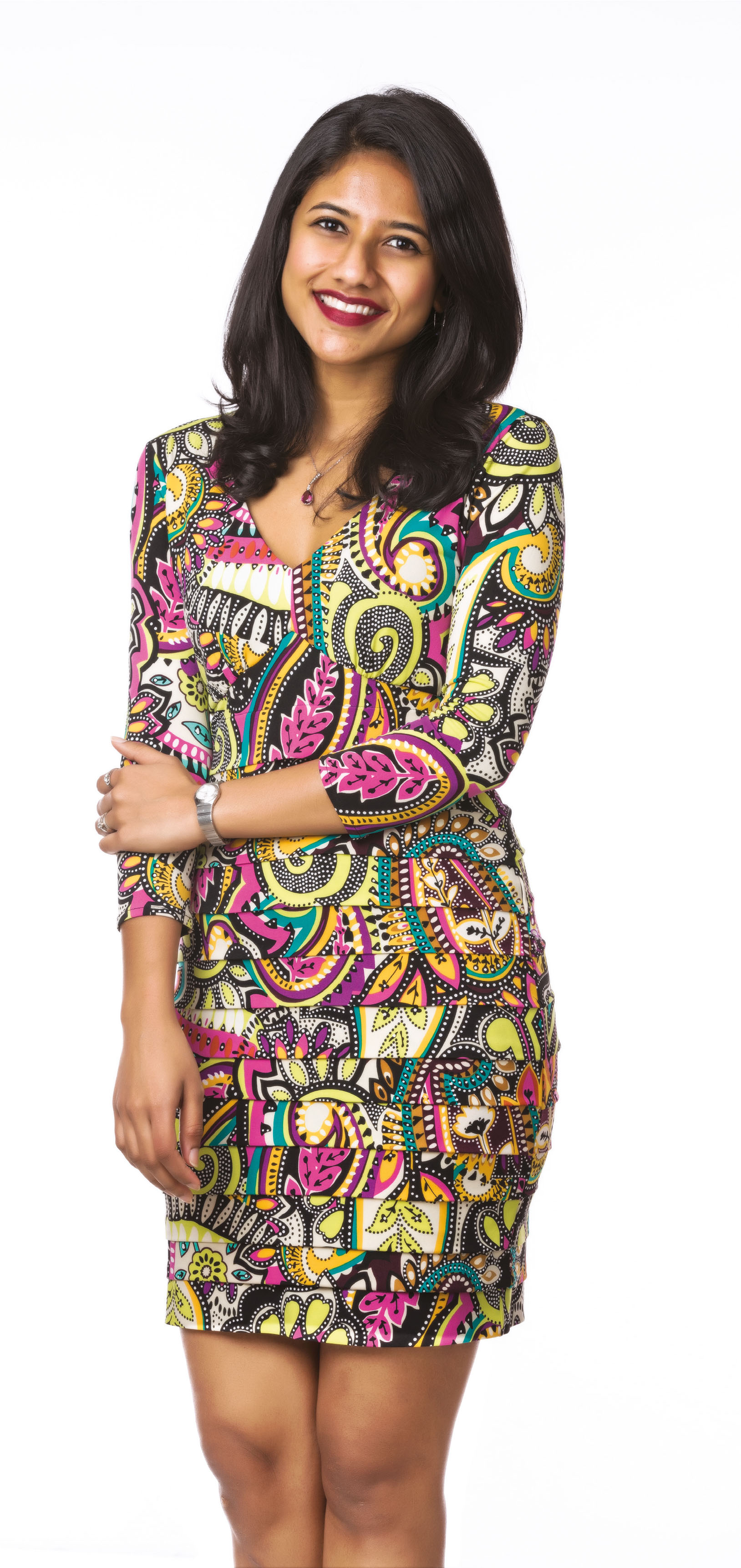 Leader
Foodie or cook
Foodie
Quality or quantity
Quality
The glass is half full or half empty
Half full
Work or play after retirement
I feel like I'll be working and playing for as long as I can
COMPLETE THE SENTENCE
When you dance, you look like…
One of those wacky waving inflatable tube men outside supermarkets because I'm very tall!
The first thing you notice when meeting someone
His or her smile (or the lack of it)
You know it's going to be a bad day when…
You receive an email from your boss that includes the phrase 'please discuss'
The worst haircut you ever got was…
Every haircut is bad for me, thanks to my extremely stubborn hair – it's a struggle to maintain this mane every day
Failure is…
A second chance to get it right
You describe family as…
Home
Global warming is…
The outcome of humankind's selfishness
Two words to describe social media
Unwanted expectations
Sri Lanka can develop when…
The topic of politics stops being something we laugh about
Children are…
A bundle of joy coupled with a bundle of endless trouble
New technologies you would like to see in the future
AI and machine learning – these technologies have already made an impact and will continue to augment themselves further in the future
A little-known fact about you is…
I'm passionate about what I want in life and driven to get it