LEADING BRANDS PROFILES
Nations Trust Bank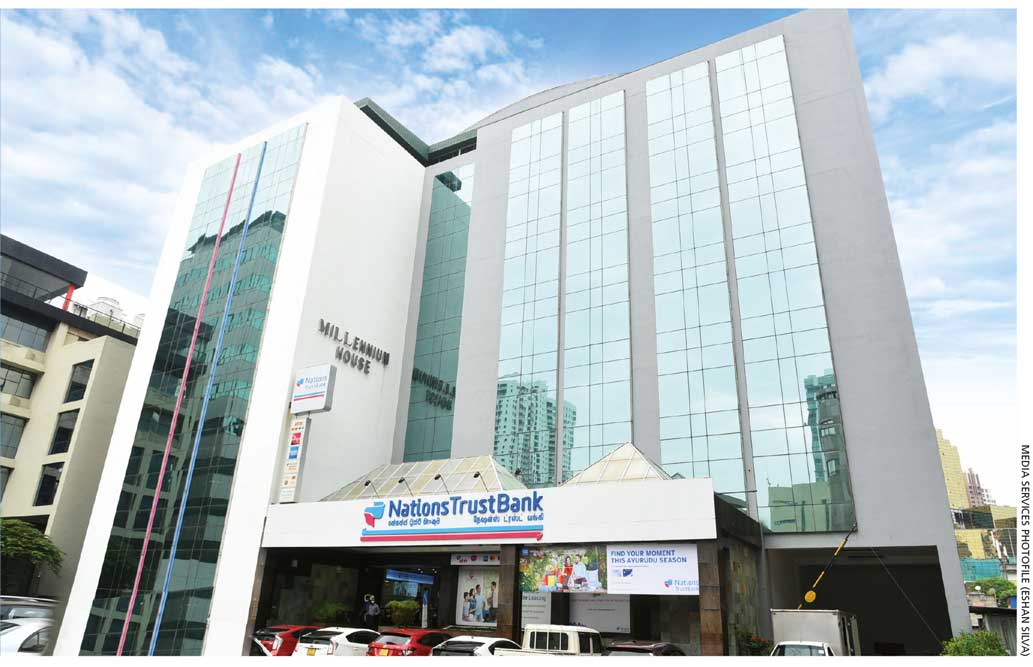 Q: How would you describe Nations Trust Bank's positioning in the market?
A: Nations Trust Bank is a strong contender in consumer, commercial and corporate banking, with a leading presence in credit cards and leasing.
The bank was established with a unique value proposition built around dynamism, customer centricity and technology. This proposition was updated to adapt to the changes in the banking sector and keep pace with the changing times.
We're confident that we have carved out a niche as a bank that is customer centric, digitally savvy and dynamic.
We believe that its customer service excellence and convenience provides Nations Trust Bank with an edge in the market. We made it our goal to understand consumers' lifestyles, and customise products and services to cater to these requirements. It is through these insights that we were able to drive customer centric innovation in banking.
This spirit of innovation has made us one of Sri Lanka's most digitally progressive banks and a great example of that success is FriMi – Sri Lanka's unique fully fledged digital banking experience.
Additionally, Nations Trust Bank spearheaded the cards revolution in Sri Lanka and was among the first to partner with the American Express Company in 2003. We remain the sole acquirer and largest issuer to this date.
Nations Trust Bank also takes pride in maintaining a dominant market share in terms of providing tailor-made banking services to high net worth clients through its unique private banking proposition.
The bank's transformative ideas were bolstered by disruptive technologies that enabled it to redefine the entire customer experience.
Our innovation, digitalisation, and open and collaborative leadership style, and team of young professionals, have built a future ready and competitive bank, which offers an array of innovative and relevant solutions to a diverse base of corporate, commercial and consumer banking customers.
Q: Given the bank's market share, how do you view its growth potential – and how does it intend to achieve this?
A: Nations Trust Bank is ready to introduce the speed and precision of next generation banking to all Sri Lankans, and local businesses and corporates.
Supporting our core banking strengths, we have a comprehensive selection of digital offerings to deliver convenience and value to all customers whether they're digitally savvy consumer banking clients, high net worth individuals, SMEs or large corporates.
We are among the top 30 most valuable brands in Sri Lanka – as ranked by Brand Finance – and considered to be a leader in the credit card segment.
Nations Trust Bank has consolidated its position in leasing with an innovative digital product – viz. on-site leasing. This streamlines the leasing process by enabling customers to use these facilities with minimal interactions.
With our digitalisation drive taking full effect this year and on the back of a sustained increase in our market share, we believe that the bank's future growth will be exponential.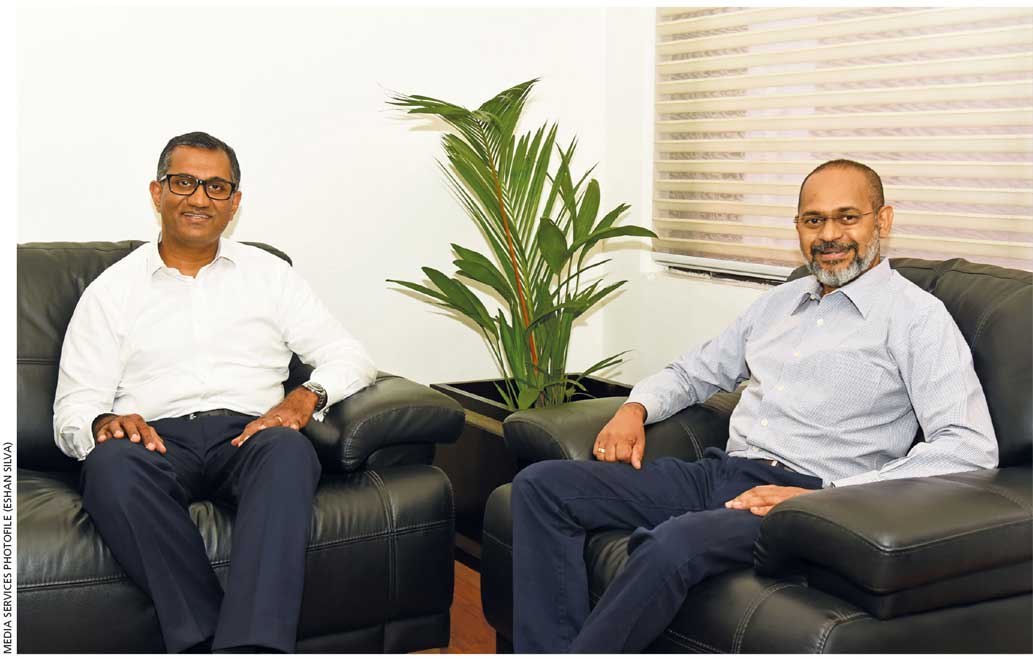 Q: In what way has the pandemic affected brands and branding, in your view?
A: As with any crisis, the pandemic has changed the rules and created many opportunities. The market is brimming with opportunities for brands that are agile enough to pivot their strategies to enhanced and meaningful versions.
We believe that the bank was better prepared than the rest of the market because it took the necessary steps to realign its strategy over the past two years.
During the pandemic, we have proactively reviewed organisational and operational structures, and rationalised unnecessary expenses and prepared the bank for the next phase of sustainable growth.
We had already reached critical mass in terms of our digital banking drive – with 80 percent of transactions occurring through digital channels even before the pandemic. Our digital strategy along with strategic and operational realignments worked together to help us weather the challenging economic conditions.
It is our responsibility as a leading bank to contribute to the country's economic revival and help affected businesses.
To this end, the Nations Diriya support fund was formulated as a platform to reach out to exporters under the Nations Apanayana Diriya loan scheme and local manufacturers under Nations Vyapara Diriya scheme. The facilities were designed to support corporates and SMEs by offering attractive credit facilities at competitive rates.
This initiative enables the bank to help rebuild businesses that are engaged in export oriented and local manufacturing industries by providing the necessary financial support.
The market will continue to offer interesting opportunities as the nation recovers from the pandemic.
Its impact was greater in certain sectors but we feel that once equilibrium returns to the global economy, the potential for growth and sustainability will be immense going forward.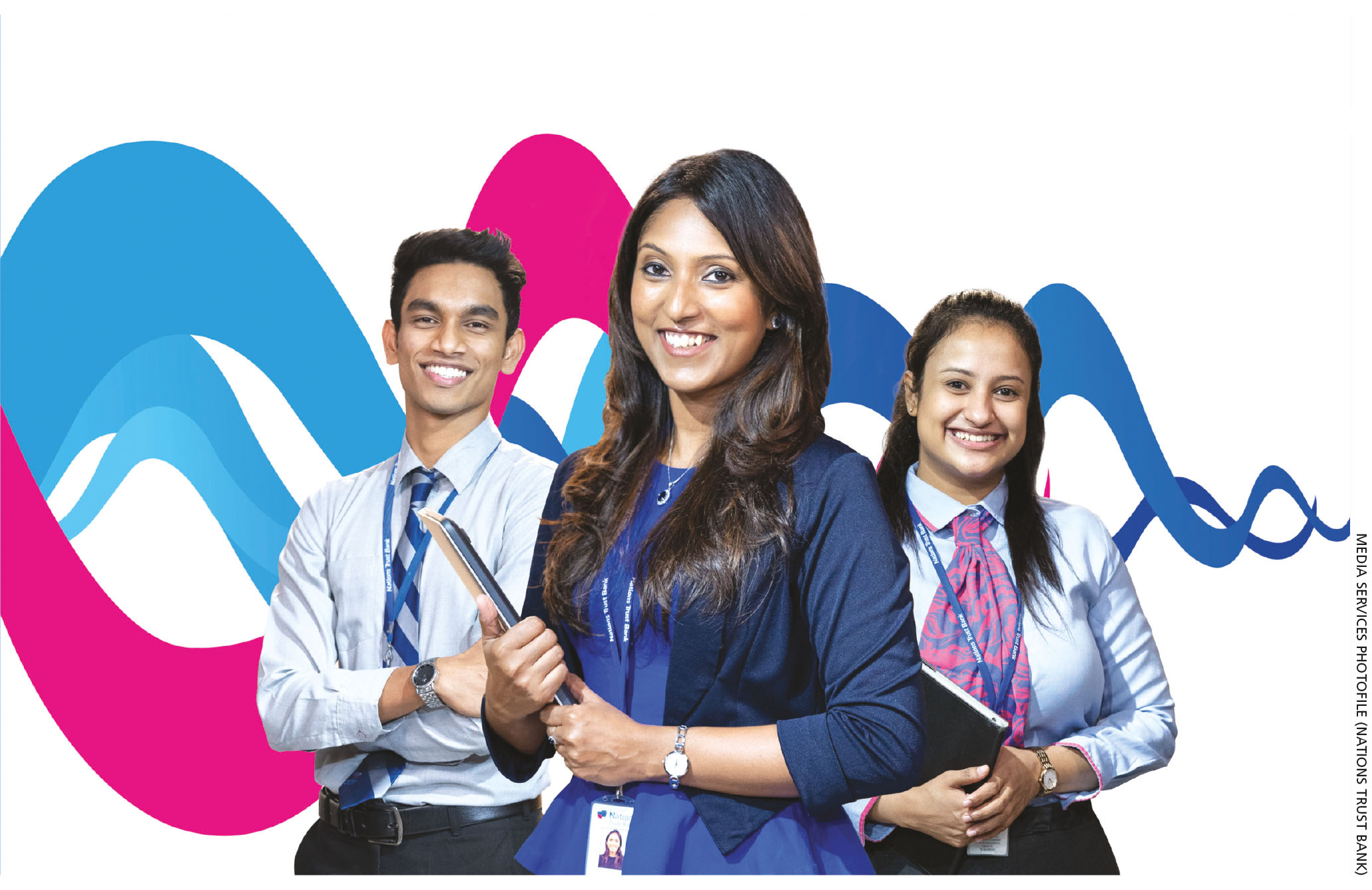 Q: How can brand investments accelerate business recovery in the prevailing corporate environment?
A: Brands need to create distinctive experiences if they intend to build strong relationships with customers. Unlike in the past, present-day consumers seek a personal touch in the products and services they purchase and use – and this is true in the banking sector as well.
Brand investment is critical as it helps deliver value to customers and simultaneously contributes to reducing marketing costs in the long term.
Q: Could you describe the impact of branding on sustainability and growth – and why should organisations focus on building strong brand identities?
A: Sustainable growth and branding go hand in hand. Building a strong brand identity enables an organisation to create value for customers and this helps it move forward.
Focussing on these aspects would enable the brand to achieve goals and sustainable growth effectively.
A strong brand identity can help an organisation act as a single entity and provides everyone with the coherent structure that is needed to work together to achieve shared goals.
Q: What is Nations Trust Bank's stance on the need for brands to focus on social and environmental concerns?
A: This is an essential component if a brand wishes to grow as a corporate entity.
As a successful Sri Lankan corporate, we seek to establish our brand identity by focussing on sustainability and CSR, and delivering sustainable solutions to nurture the environment and education of future generations.
Our CSR initiatives are primarily focussed on the environment and education sector.
This includes initiatives such as supporting schools, animal rescue projects in Hiyare, and partnerships with the Wildlife and Nature Protection Society (WNPS) and other biodiversity protection organisations. These practices will contribute to creating an enriched ecosystem for every individual in our country.
We believe that our CSR initiatives bring together the bank's staff and wider community to work towards achieving shared goals, thereby fostering a sense of purpose and belonging.
This will create a stronger and responsible brand for customers, and employees and communities can glean a sense of pride by knowing that they are a part of a greater cause.
website: www.nationstrust.com