LAUGFS HOLDINGS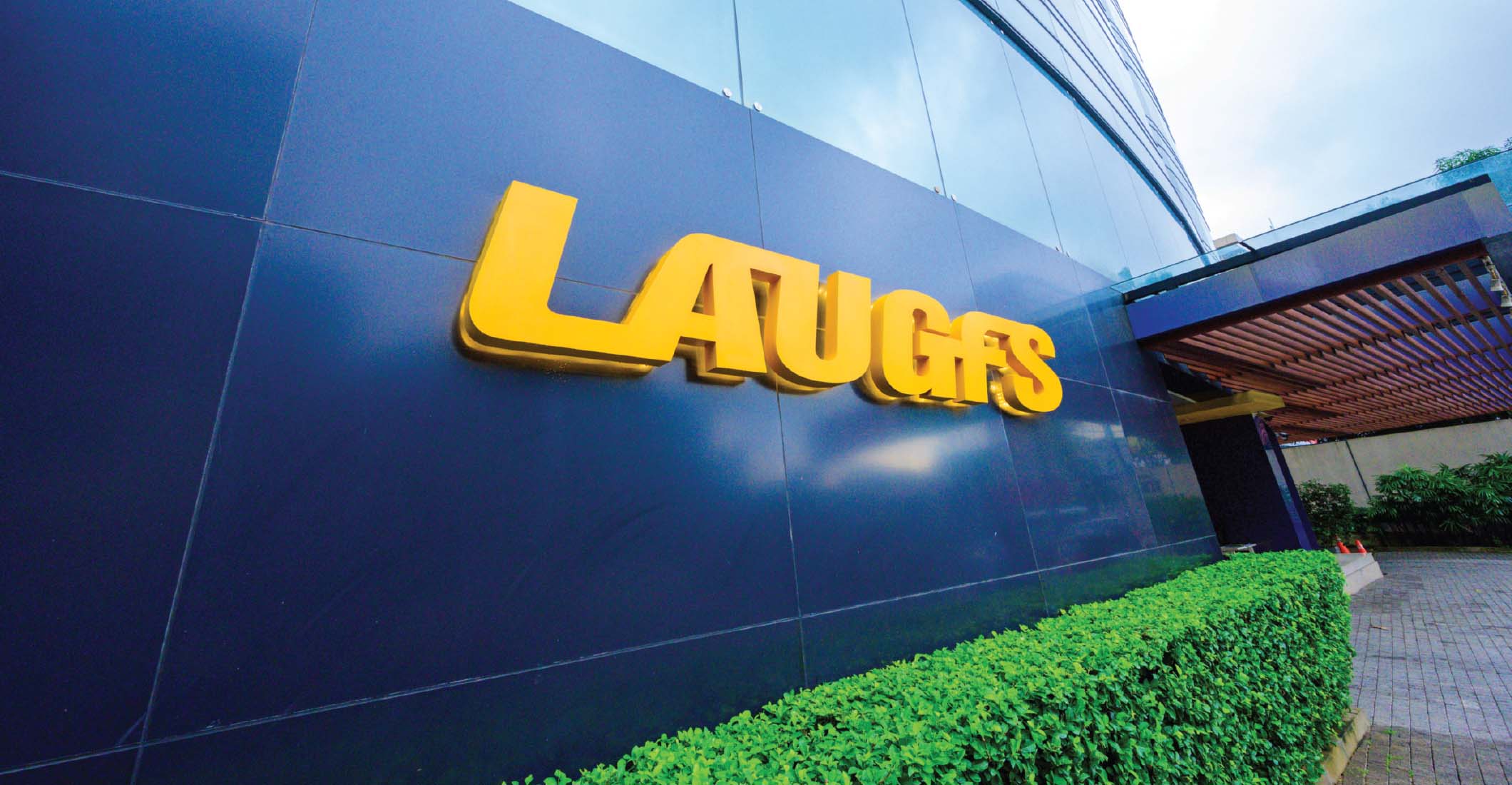 Q: How would you describe the organisation's 25 year journey?
A: On 18 August 1995, we embarked on a rather adventurous journey – a pioneering effort whereby we introduced a more forward-thinking approach to using LPG as an alternative fuel for motor vehicles.
In 1995, the entire energy sector was under the control of multinational companies (MNCs) and predominantly state owned enterprises. But it was a time when an economic transition was taking place in Sri Lanka – as with many other Asian economies, Sri Lanka was experiencing 'a shift.'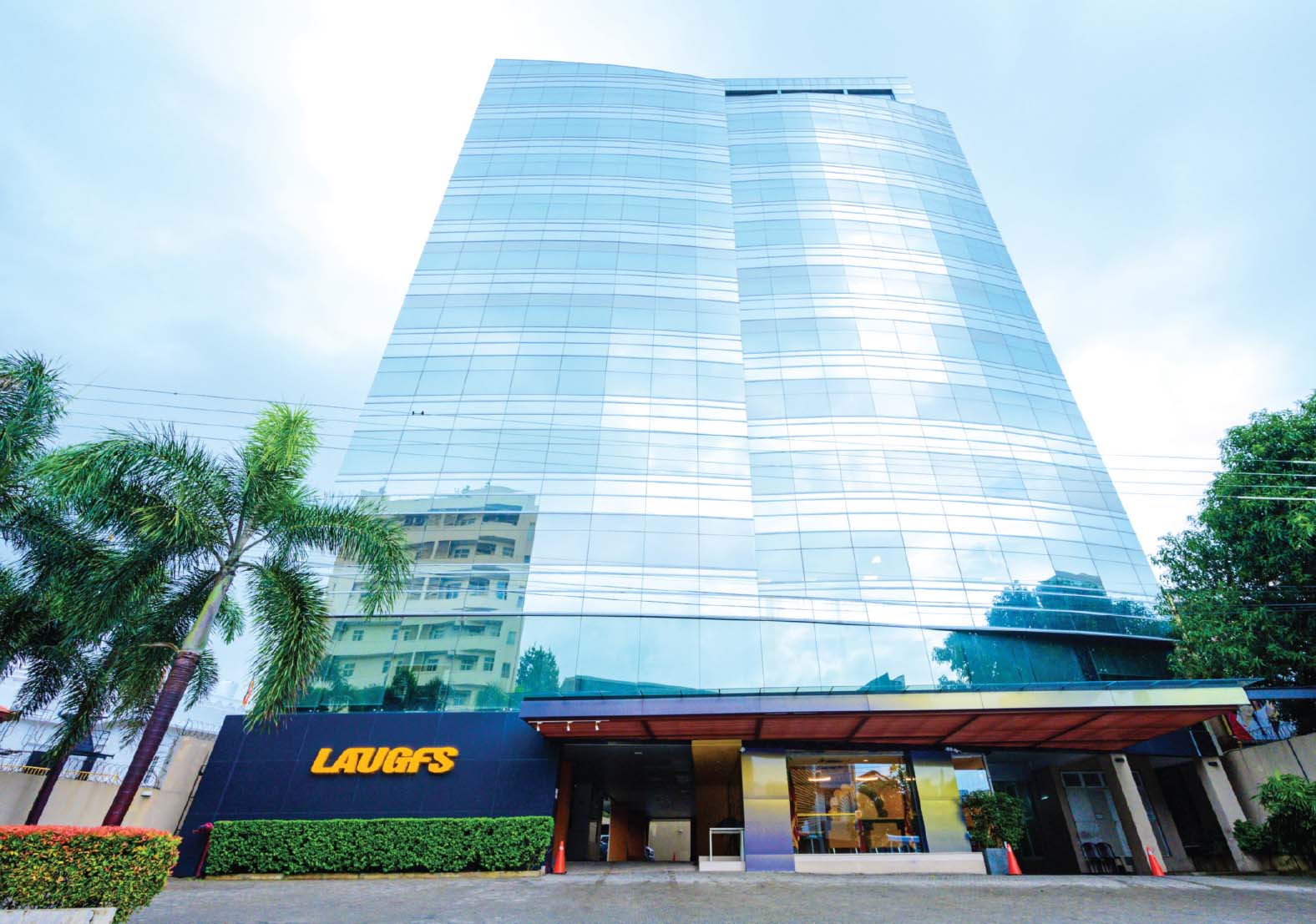 Being truly Sri Lankan entrepreneurs, we wanted to make use of this shift, and leverage on our ambition and enthusiasm in the light of the bigger picture. We forged ahead with a passionate team to set up Gas Auto Lanka. Subsequently, we opened our first auto gas conversion workshop in Wattala, which came under the Ministry of Trade.
This was a first for our country; a pioneering venture. Eventually, it evolved into establishing auto gas filling stations. There was expansion, ours became a new industry and other businesses soon joined in. New job opportunities came into existence and we saved substantial funds.
By 2000, the monopoly held by the multinational Shell in the domestic LPG business was due to end. So we gained immense knowledge, worked harder and built our brand – LAUGFS – on the basis of it being a very reliable homegrown entrepreneurial identity. We then lobbied the government, informing them of our capability in being the country's second player in the LPG business.
We were successful in convincing the government, bureaucrats, parliament and other stakeholders that as a Sri Lankan enterprise, we were knowledgeable and more than capable of being in the domestic LPG business.
This was a very challenging and risky venture; but with a good team, a strong passion and the support of fellow Sri Lankans, we were able to compete with an MNC. In fact, it is with this support that we expanded our business; so from 2000 to date, we've grown and diversified.
Our core goal was to be in a sector where competition is irrelevant to us. We overcame various hurdles and for the last 60 years, we've been the sole Sri Lankan entity to survive and grow to be a regional LPG company.
Having understood the risks associated with the energy business, we strategically planned and diversified our business by moving towards retail, introduced other fuels to Sri Lanka and our supermarket chain expanded on its own. Ours is now the second most popular lubricant brand in the island. We have the largest LPG terminal in the Indian Ocean, our own ships and trading companies.
From a group of 10, we now have over 3,500 employees and are a regional brand – it's been a successful journey for the past 25 years.
Q: Being a diversified group, what do you consider as being the imperatives for growth – especially in a post-COVID context?
A: The COVID-19 outbreak posed an unprecedented challenge for most economies in the world. However, this is an advantage for a country such as ours.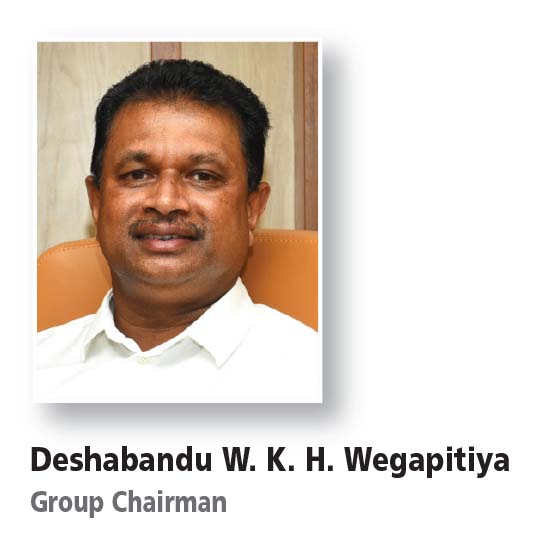 For the past 400 years, the West was the most dominant economic power in the world. Today, the global economy is shifting from the West to the East. And this shift is happening throughout the Indian Ocean region.
This means that we're at the epicentre of this new route. Today, globalisation is immaterial due to a natural pandemic. So the ability to be self-sufficient is an imperative. This is a good opportunity for us to grow, and build and establish the resources we need.
Earning a dollar by exporting and saving a dollar by substituting is the same thing. There are so many imported products we can either substitute or produce ourselves.
Q: In your opinion, do entities take advantage of the export opportunities in Sri Lanka?
A: So far, no. You don't export only goods and services but also investments. We don't have a very strong base of entrepreneurs.
But we have every resource needed; what we lack is patriotism. If we incorporate this into our thinking, we can produce many items and resources, and help develop our country.
How we see it, you must first subsidise imports; and then when thinking of exports, it's not only our goods or services but also investing in the numerous entrepreneurial companies in other countries.
Q: It was recently reported that LAUGFS is undergoing a new strategic transformation – could you elaborate on this?
A: Just as we all have a lifespan, there's a life cycle for every enterprise; and the lifespan for all organisations is 25 years. A founder company such as ours essentially needs to ensure succession.
Having understood this, by the time we reached our 20th year, we had institutionalised our organisation, seamlessly handed over the management to professionals and developed a succession plan.
Q: Does the organisation have any future plans?
A: Yes, given that the infrastructure is now in place, our next goal is to be a regionally acclaimed brand.
– Compiled by Ashwini Vethakan