LAKARCADE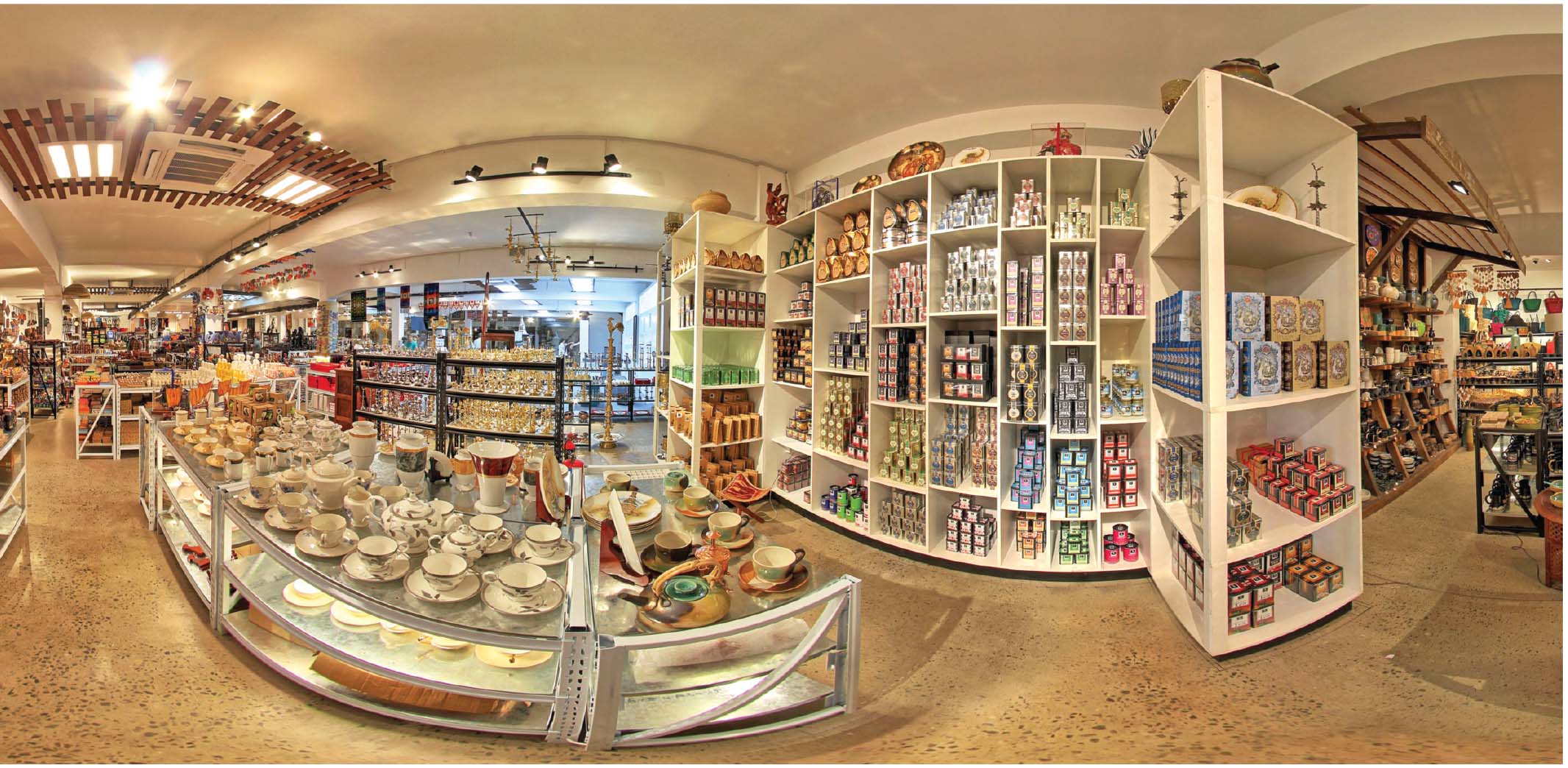 Q: How is the burgeoning e-commerce segment impacting the retail sphere?
A: Organisations are increasingly entering the e-commerce space and they're not necessarily large MNCs; many of them are SMEs that are leveraging on the digital wave to cater to a target audience that is constantly on the lookout for convenience at their fingertips.
This is a trend that cannot be ignored in today's digital age; and businesses are looking for ways to keep pace with trends to avoid being left behind.
As one of the largest Sri Lankan souvenir and novelty gift stores, Lakarcade caters predominantly to tourists. Owing to digital connectivity, the customer connection continues even after people have left our island nation. Therefore, e-commerce has become a part of our business and we're excited to take it to newer heights.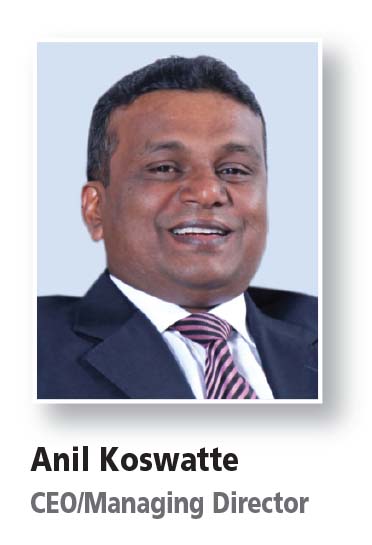 Q: Could regional expansion provide a fillip to the retail sector, in your opinion?
A: The retail sector is largely dominated by the fast-moving consumer goods (FMCG) category, followed by fashion – the apparel industry in particular.
However, our category is unique and it's expected to gain prominence in the future. Indeed, the gift and souvenir category has grown to include a wide range of products from tea and jewellery to handicrafts, and we seek to cater to this growing segment while maintaining a professional touch.
Lakarcade's main customers are from the ASEAN and SAARC regions. Regional expansion and trade facilitation agreements provide a major boost to the retail sector as a whole, by enabling business and expanding reach.
Moreover, Sri Lanka's location is one of its greatest strengths as it serves as a gateway to both the East and West. In the light of this, we're pursuing all avenues to hone and develop our supply chain to cater to global customers, which in turn benefits local cottage industries.
Q: What are the latest trends in the retail sector?
A: With consumers becoming increasingly conscious about the environment, sustainable and eco-friendly products have become the new trend. For instance, we have a range of products made from elephant dung.
Furthermore, Lakarcade ensures sustainability throughout its manufacturing and supply chains; this concept is at the heart of everything that we do. Additionally, our vision is to give back to nature in whichever way possible.
Our product development department collaborates with graduates from prestigious universities to continuously innovate and infuse travel friendly packaging, new colour schemes and efficient production techniques to our supply base as it's essential for the retail sector to keep pace
with the rapid adoption of new technologies. Businesses must strive to adapt to changes in consumer behaviour to survive.
Investing in customer experience technology such as social media will help leverage on data in innovative ways, thereby resulting in smarter operational decisions and improved customer experiences. Personalisation of products and services plays a pivotal role in building a pool of repeat customers – and this is a trend that retailers have to bear in mind.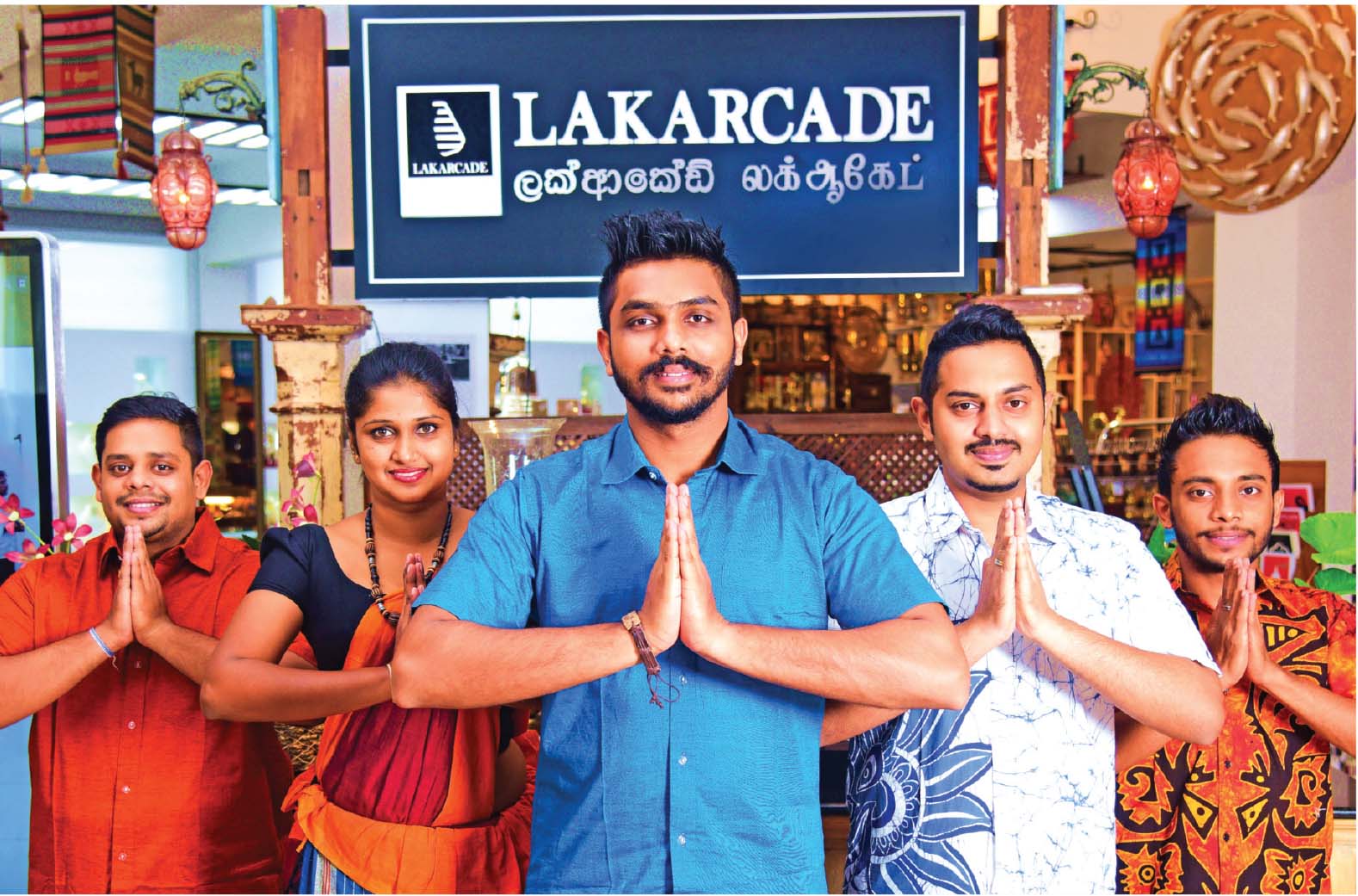 Q: How would you describe the competition – and what strategies do you employ to stay ahead?
A: Lakarcade's claim is that it offers a wider and more diverse array of authentic Sri Lankan souvenirs and novelty gift items than any other retailer of its kind. This is what truly sets it apart from counterparts.
From the finest Ceylon teas and spices, carefully picked traditional handicraft items, and handloom and batik clothing, to gems, jewellery and silverware, Lakarcade endeavours to offer the best choice in products while guaranteeing authenticity.
Moreover, we seek to preserve the heritage of Sri Lanka's indigenous crafts while enlightening local craftspeople on contemporary trends and techniques – this also enables us to keep pace with the ever-changing market dynamics.
We're able to empower and nourish many local entrepreneurs and families through the business, and this is an accomplishment of which Lakarcade is extremely proud. Furthermore, our view that Lakarcade's products go beyond a mere gift item is a major differentiating factor.
Lakarcade benchmarks and showcases Sri Lanka to the world through authentic products, which seek to continually represent the true culture, traditions and heritage of this beautiful island nation.
Q: And lastly, what are the main challenges faced by this sector?
A: Keeping pace with the varying needs of customers is the only way forward. The priority lies in maintaining customer loyalty, which depends on the ability to delight customers with products and services.
Maintaining a business environment that's conducive to fair and consistent trade policies poses another challenge in many markets. Retaining employees is an issue we face. Training and development, and career progression, play a major role in our company.
Finally, finding the best technology solutions to meet the demands of business represents an ongoing challenge faced by this sector.