HAYLEYS ADVANTIS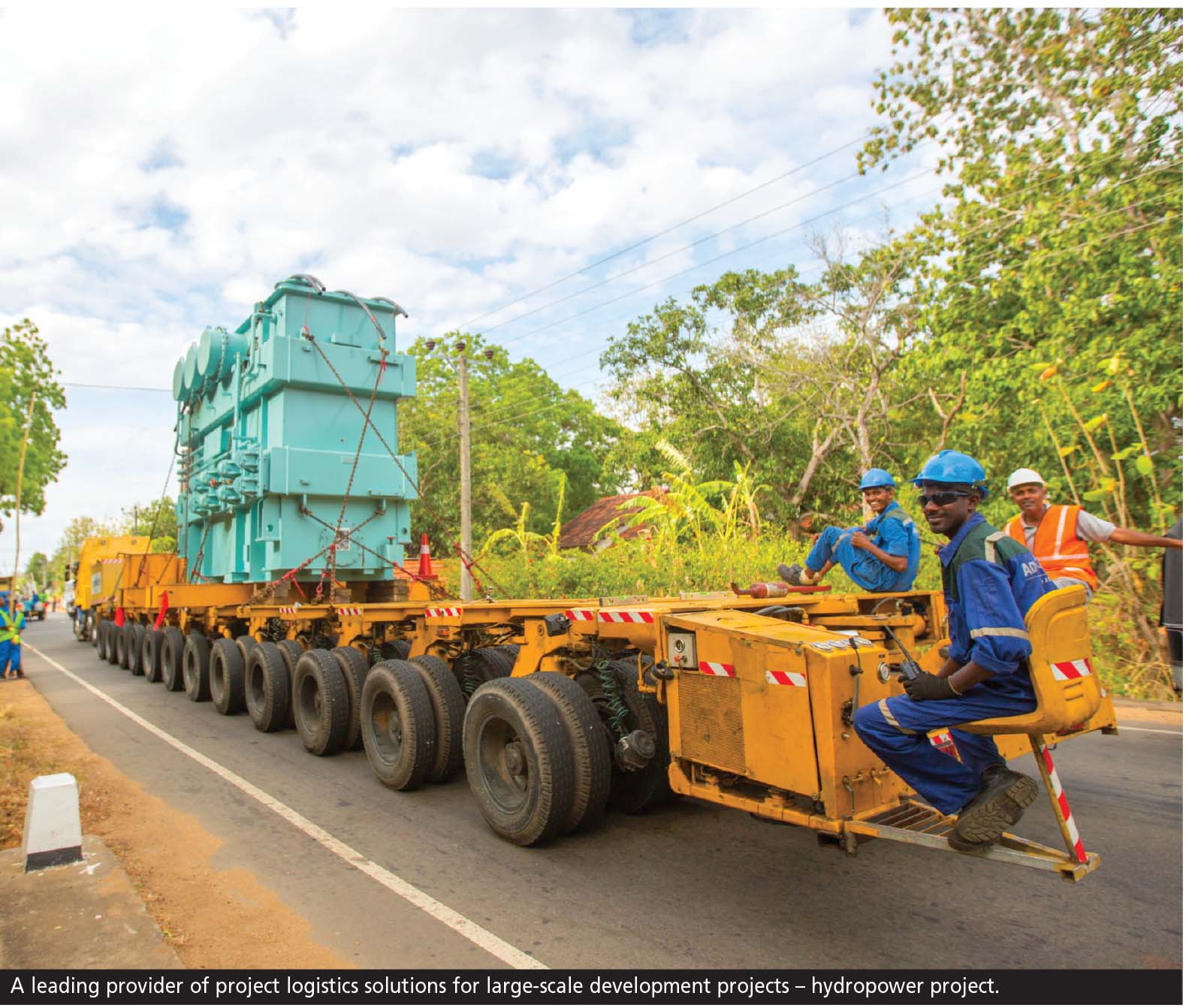 Q: What is your assessment of the growth in logistics and the aviation industry?
A: In logistics, cumulative port throughput grew by 13.5 percent in 2018; taking September 2019 figures into consideration, the Port of Colombo recorded aggregate growth of four percent. Moreover, 2018 was when Sri Lanka recorded its highest throughput (7 million TEUs).
As for aviation, there was a drop in inbound travel revenue following the Easter Sunday attacks. However, the industry has grown in Sri Lanka with passenger movements increasing by 10 percent year on year since 2014. Air cargo movements (including transhipments) have increased by eight percent year on year in tonnage since 2014, reflecting an increase in exports. And on a positive note, 11 new airlines (including seasonal carriers) commenced or recommenced operations in the last three years.
Despite the challenges, outbound travel revenue grew by 4.5 percent on average last year with more consumers venturing into foreign leisure, business and incentive travel.
Q: And what's your take of Hayleys Advantis' role in this space?
A: Hayleys Advantis contributes to this segment through operations spanning international freight management, integrated logistics, terminals and engineering, and marine and aviation operations.
Last year, we unveiled the Advantis Logistics City in Kotugoda, Ja-Ela, paving the way for the largest inter-national distribution hub in Sri Lanka. The company employs over 2,000 staff on a permanent and contract basis while providing jobs for more than 2,000 outsourced employees.
We continuously introduce state-of-the-art technology and processes to improve logistics performance in Sri Lanka, whilst expanding into new territories such as e-commerce and construction.
Furthermore, we assist industry associations such as the Ceylon Association of Shipping Agents (CASA) and Chartered Institute of Logistics and Transport (CILT), to introduce best practices and present national policies that are useful to develop the sector. We represent 52 business councils in Sri Lanka.
Capacity building plays a vital role in developing the sector. Through engagements with institutions such as the General Sir John Kotelawala Defence University and University of Moratuwa, we continue to invest in capacity building that benefits the wider economy.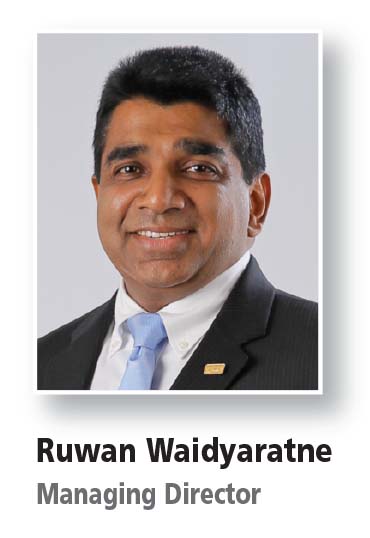 Q: What are the challenges faced by the sector?
A: The logistics sector poses three main challenges, the first of which is infrastructure. Expansion of the Port of Colombo (East Container Terminal and West Container Terminal) is long overdue so we risk losing transhipment volumes. Cruise tourism can offer opportunities for developing countries. And road infrastructure must improve to facilitate a growing project logistics sector.
And the second challenge relates to embracing digitalisation. Initiatives such as a single window platform and port community system will improve the nation's standing in the Logistics Performance Index (LPI) and Doing Business rankings.
E-commerce can be considered a third challenge that's transformed the logistics landscape. It has reduced the average parcel size and increased customer expectations as regards lead time. We also observe changes in the global economy, which affect the sector directly.
Digitalisation is altering business models in the aviation industry, and airline and travel companies should embrace this change. With the emergence of online aggregators, the travel agent's role will also be challenged.
Q: Could you outline Hayleys Advantis' plans for the future?
A: Our 2025 strategic road map was launched in 2017 along with a strong purpose statement. The main highlight is to move into the e-commerce sector and establish a B2B platform.
We have acquired Citypak to strengthen last mile delivery solutions to support the e-commerce platform. Meanwhile, Advantis Ultra was formed as an end-to-end project enabler and project manager for turnkey projects.
Presently, we operate in 12 countries in the region. Advantis also broke new ground in the UAE to manage and operate an inland container depot and a container freight station in Abu Dhabi.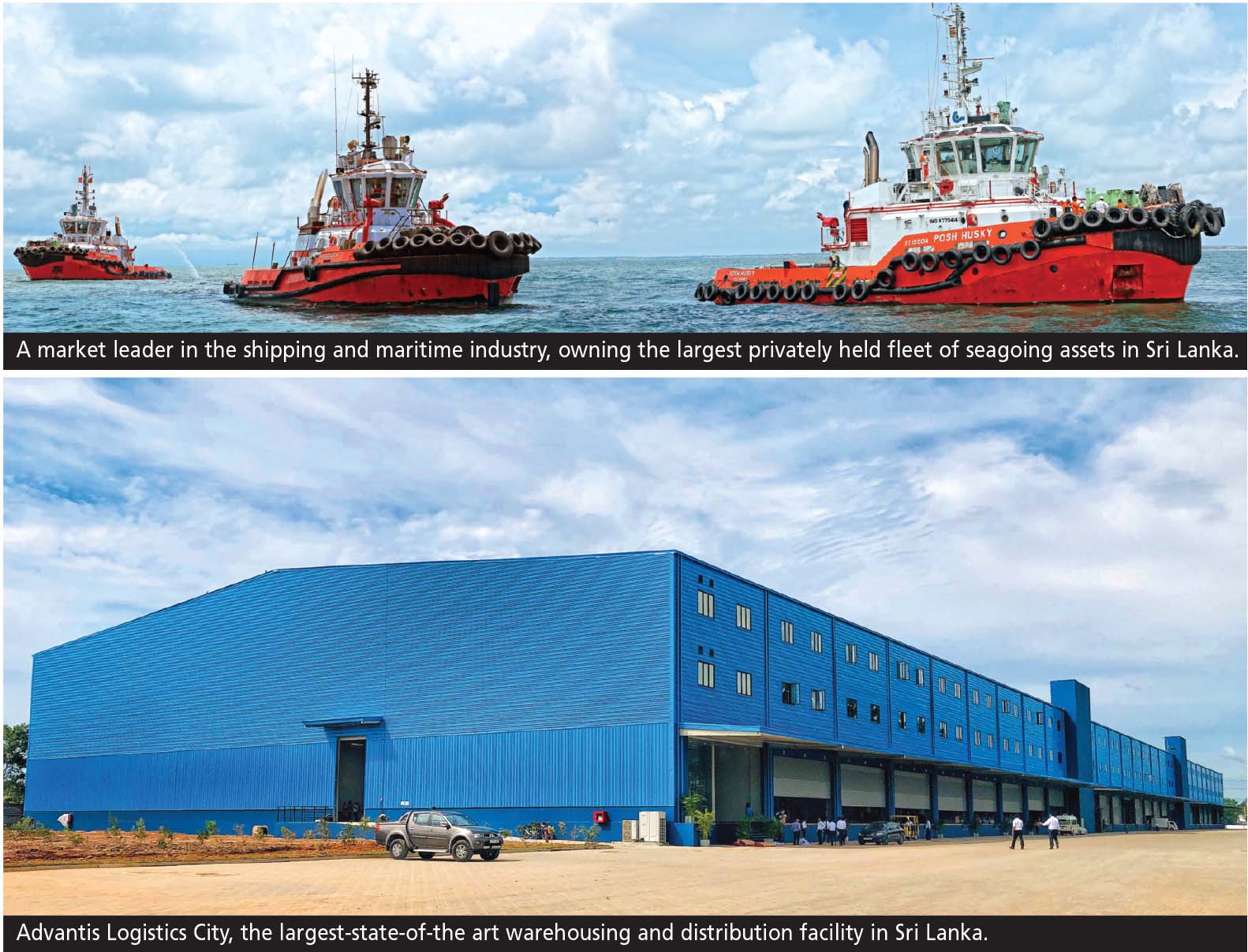 Q: What macro conditions would you like to see in the context of the sector?
A: The stability of macro indicators is vital for the growth of both the economy and sector. We need a national policy for shipping and logistics. Infrastructure requirements in these sectors must be incorporated in national policy so we don't experience delays.
To position Sri Lanka as a maritime hub, the government should develop ancillary services such as ship repairs, shipbuilding, ship supplies, multi-country consolidation and entrepot trade, bunkering, ship disposal facilities, storage and reexport of bulk and break bulk cargo, services for cruise ships and yachts, ship management, marine surveys, classification services, ship registry and so on.
In the aviation industry, the development of infrastructure, encouraging low-cost carriers to support the tourism industry, and forming tourism focussed relationships in emerging markets such as Vietnam and Bangladesh are important factors.