JDC GROUP
Nawaloka Holdings cements its footprint through strategic subsidiaries in the printing and packaging industry through JDC Group under Redline Capital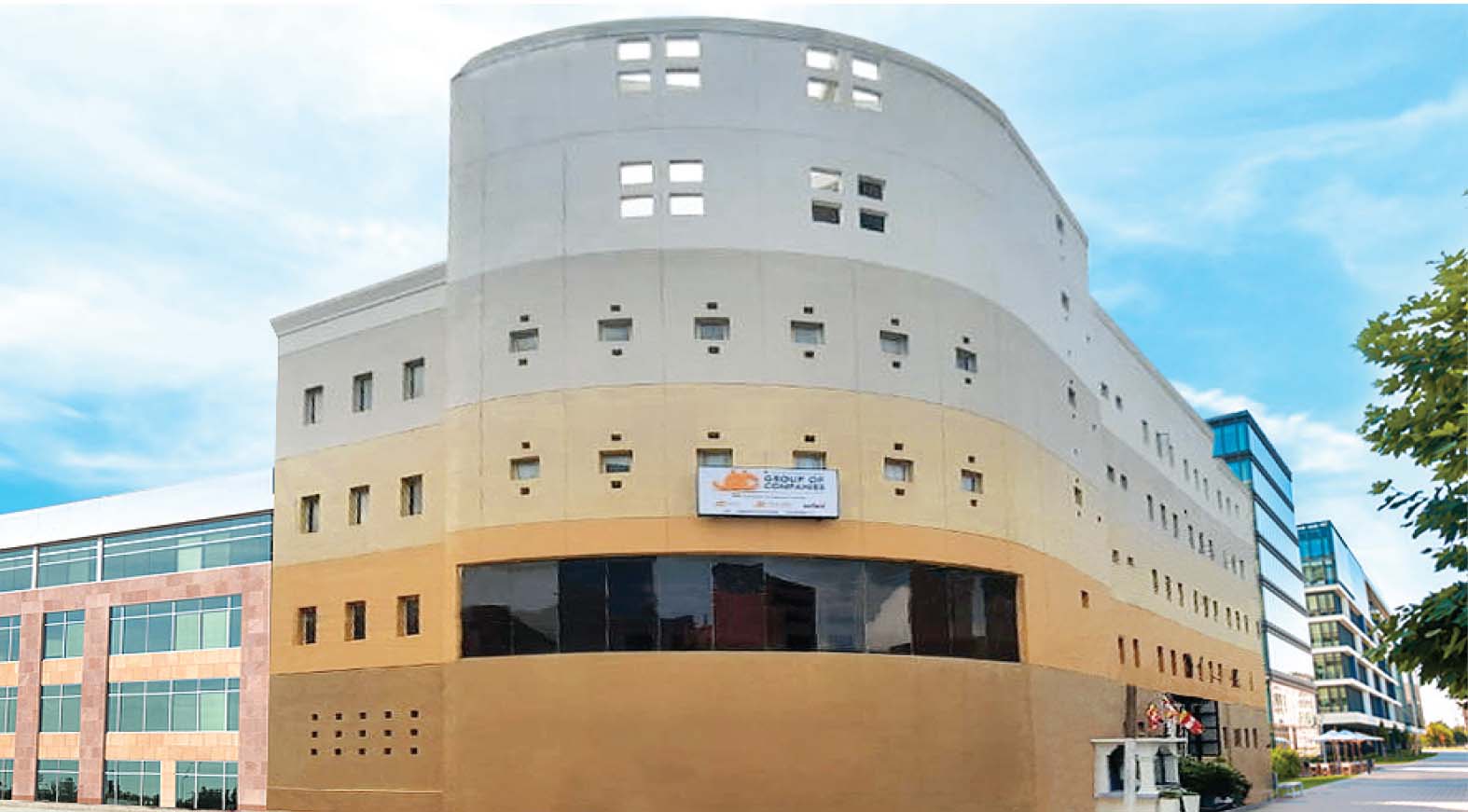 Q: What distinguishes JDC Printing Technologies in the market?
A: As a market leader in printing and packaging for the last 40 years, we have built a reputation for uplifting the industry while pioneering advanced technologies by partnering with world renowned brands such as Komori, Konica Minolta, Horizon, Itotec, Uchida, Trelleborg, Dong Yang, Fujifilm, X-Rite and many others.
As a result, the quality of our solutions is on a par with world standards. Our key strength lies in the large and highly experienced factory trained technical team, which establishes a strong foundation of trust with customers.
These factors have helped JDC Printing Technologies to be the first choice for end-to-end solutions for all printing and packaging needs – from pre-press to post-press – while occupying a majority share of the digital printing market.
Q: Could you outline recent pioneering technologies introduced to the market by JDC Printing Technologies?
A: We introduced new technologies even during the COVID-19 crisis to help customers shorten their lead times and cater to smaller volumes.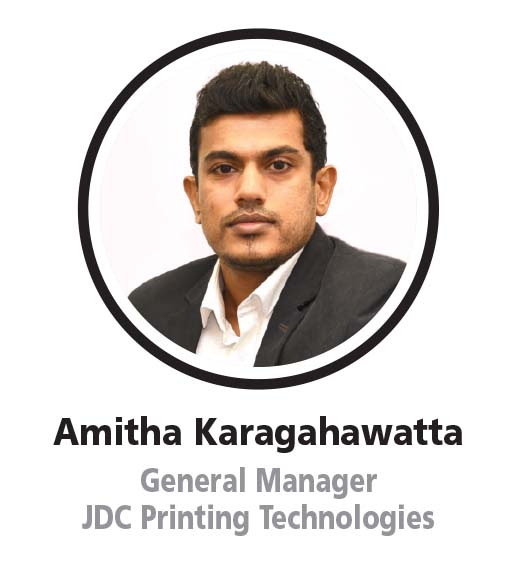 The Konica Minolta AccurioLabel AL 230 Press – which is an advanced digital label printing system for label converters – helps businesses diversify into the industry without prior experience.
And the MGI Jetvarnish 3D Evolution (Evo) machine is another innovation that focusses on embellishment with 3D varnish image and hot foiling. This is a testimonial to our beyond printing range – also known as tactile printing – where you can touch and feel the print.
The KHS-AI for Komori offset presses – an AI system with machine learning capabilities – delivers productivity improvements, waste reduction and quality enhancements. More importantly, it empowers medium-scale customers to deliver superior quality to compete with large enterprises.
Our solutions cater to both local and export brands across all industries – and our technologies offer solid returns on investment and deliver world-class innovative technology to enhance competitiveness.
Q: How has JDC Graphic Systems entrenched its presence in the market?
A: Established in 1985, we are the market leader in pre-press services for flexographic printing, catering to more than 70 percent of the flexible packaging, corrugation, label and cup printing market.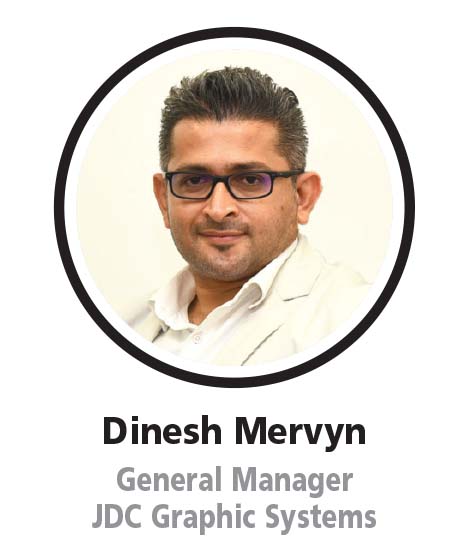 JDC's pre-press is considered one of the finest facilities in Southeast Asia, operating with high end solutions to deliver high quality Full HD Flexo plates to match gravure printing standards.
Despite the impact of COVID-19, JDC Graphics achieved historic profits due to its expertise and operational flexibility.
Q: So how has the company earned its pioneering status in the industry?
A: JDC was the first to introduce new technologies to Sri Lanka and in some cases, the Indian subcontinent – for example, CTP for flexo, Full HD Flexo plate processing and CAD/CAM for cutting flexo plates.
The combination of experienced pre-press operators and state-of-the-art technology enables JDC to provide customers with unparalleled service in a demanding marketplace.
We're fully equipped with advanced pre-press software solutions and machineries from Esko and Flint Group (Europe), specially developed for the packaging industry to handle any complex print project within tight deadlines.
A recent introduction was the Esko XPS Crystal exposing unit, which won the Flexographic Technical Association (FTA) award. We also launched the Esko WebCenter, a secure web based packaging management and collaboration platform for online approvals of packaging designs on mobile, tablet or PC.
We understand the evolving needs of the packaging market, and recent trend towards shorter turnaround times and rapid prototyping for new product development. Our investments and experience enable us to achieve best in class results with high productivity.
– Compiled by Yamini Sequeira