BIA TO DEVELOP TERMINAL TWO INTO A SMART TERMINAL
BIA Terminal Two to Develop as a Smart Terminal with all Technological Facilities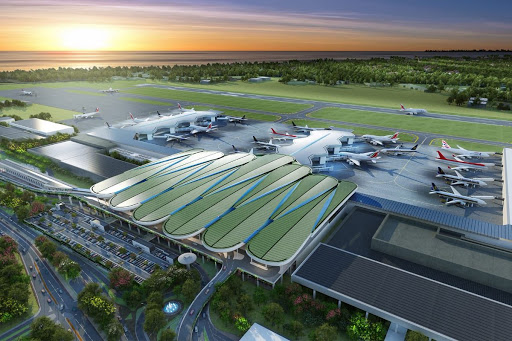 President Gotabaya Rajapaksa has instructed officials to complete the construction work of the second terminal at the Bandaranaike International Airport (BIA) before the end of 2023, Sunday Observer reports.
The President was speaking at a discussion on the future activities of the State Ministry of Aviation and Export Zones Development at the Presidential Secretariat recently.
Construction work on the second terminal, which began in 2014, was due to be completed in 2017. Experts in the field point out that many features of the design have become obsolete due to the delay in construction work. Head of the Presidential Task Force on Economic Revival, Basil Rajapaksa said it should be developed as a Smart Terminal with all technological facilities. The course of action that should be taken in the face of adverse impact on the airports and airlines caused by the disruption in the airline industry due to the Covid-19 outbreak was discussed in detail.
Arrivals and departures will operate as separate terminals with the construction of the second terminal. It has been planned to install an e-Gate facility to ensure a smooth and efficient service for passengers.
A parking space for passengers will be constructed adjacent to the airport. It was also decided to provide hotel accomodation with maximum facilities for flight crew in the vicinity of Mattala airport.
Plans have been made to expand the Ratmalana airport by installing the latest technological facilities. Flights to Sandhathanna, Seethaeliya and Digana will be promoted
President Rajapaksa instructed officials to set up a flight school in collaboration with the Civil Aviation Authority and SriLankan Airlines to train novice pilots including foreign students. The current status of the investment zones across the island and their future strategies were reviewed. "We should identify new investment opportunities while attracting the foreign invstors," the President said.
Minister Prasanna Ranatunga, State Minister D.V. Chanaka, Secretary to the President, P.B. Jayasundera, Cabinet and State Ministry Secretaries and officials of the Line Ministries were also present.