IT INDUSTRY
V S INFORMATION SYSTEMS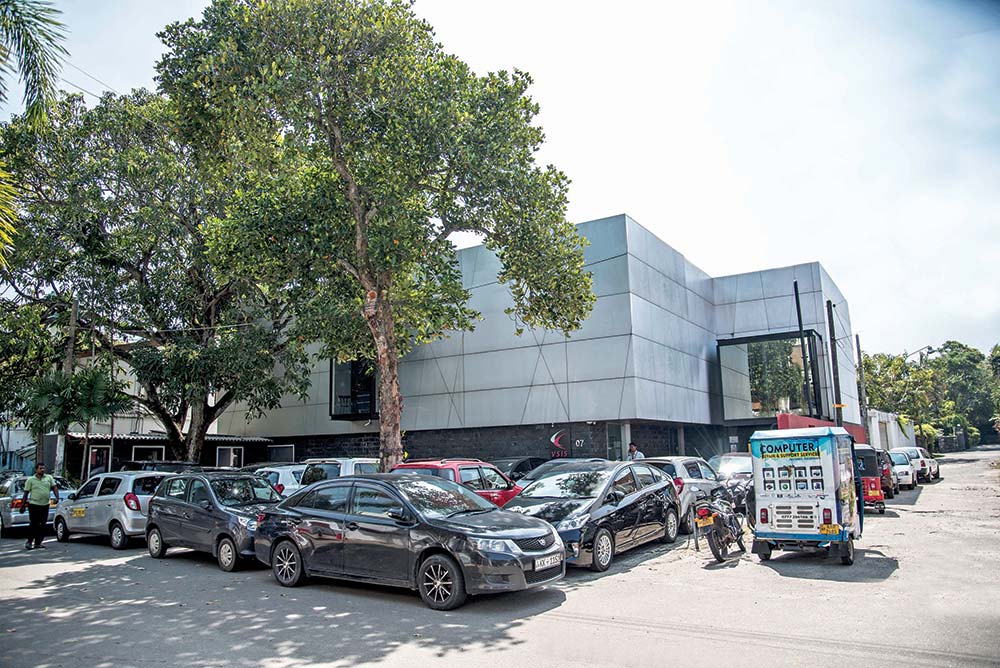 Q: Which segments of the IT industry display the most promise?
A: The key segments we observe growth in are telecommunications, banking and financial services, and the public sector. As regards V S Information Systems (VSIS), the prospective areas include banking, finance, securities and insurance, which are the main customer segments that we serve.
Q: Is enough being done to harness local talent in the IT industry?
A: Talent has always been an issue. In the industry as a whole, we're short of about 5,000 employees on average a year. Sri Lanka lacks a trained talent pool and although brain drain has reduced, it continues because well trained people can finds jobs outside the country fairly easily.
In terms of systems integration technology in the industry, most education institutions do not incorporate current trends and the latest developments in IT in their curriculums.
The search for the right talent is becoming increasingly difficult especially with many new entities starting up and recruiting the best talent in the market. While we view this as a positive for the industry and country, smaller organisations will struggle to retain talent in the coming years.
 Q: What are the latest trends in the IT industry?
A: The main trend is the adoption of cloud, which has disrupted a majority of systems integration businesses in the country and will continue to do so for the foreseeable future. The on premise business is giving way to the cloud – this is apparent in all sectors except those where there are legal restrictions against storing data outside the country.
With public and government clouds coming on board in Sri Lanka, this shift will continue.
In addition, the big data and analytics sphere is growing. Everyone has started to consider data as the 'gold dust' of their businesses so harnessing this is key. This trend is most visible in banking, insurance and telecommunications.
With cloud and big data comes the IoT space, which is being adopted across many sectors especially in healthcare.
Q: How would you describe the competition?
A: Competition always exists so it's good to stay on our toes at all times. In today's local market, many organisations are entering the industry alongside similar numbers exiting the market as well. However, only those that innovate and provide cutting-edge solutions will survive in the long run.
We consider ourselves to be among the top three IT systems integration organisations in the country. Our performance in the past year has been commendable and all our principals – viz. Oracle, Microsoft, HP, VMware and Citrix – have recognised us as a key partner in gaining exposure to the market in Sri Lanka.
 Q: What are the key challen­ges faced by the IT industry?
A: The lack of a trained talent pool is an issue. Retaining trained staff is also a challenge.
Other challenges that we have to overcome include the higher cost factors in Sri Lanka compared to other nations. Our cost factors – be it vis-à-vis telecommunications or electricity, or the cost of living as a whole – are higher than in the region.
Amid new technologies, most customers don't want to try things out although some are very forward-thinking. They have taken the plunge so to speak and started to see the results, which are very positive and will encourage others to continue exploring such technology adoption in the future.
Q: Could you disclose your organisation's future plans?
A: Going forward, we'll focus on becoming a much leaner organisation than we are today. VSIS is also considering opportunities to provide solutions in specialised areas where we see potential in the local market.
VSIS will continue to invest in cloud technologies, the IoT space, and big data and analytics where we see substantial potential. We have also started to look beyond our shores especially to East Africa, which the company will enter this year.
Q: How do you use your group synergies to leverage on its strengths?
A: Synergies from the IT industry are derived from the advantage of running three operating segments: software, analytics and systems integration.
We also run a separate manufacturing facility and small hydro operation. Although VS Hydro and VS Turbo aren't part of the IT industry, being group entities provides financial stability and strength.
Q: What are VSIS' key success factors, in your view?
A: From being a systems integration organisation, we have expanded into separate segments through three companies in the IT segment of the group – i.e. software development; systems integration; and big data and analytics, and consulting. These three independent companies work together, thereby providing customers with holistic solutions.
What has always differentiated us is our staff. Through- out our eight years of operations, we have not walked away from a single project but successfully completed all undertakings.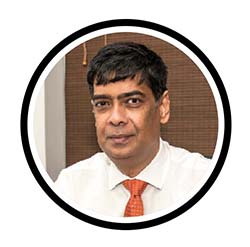 We've ensured that our customers are happy because of the solutions we provide. So the group's chief strength and competitive advantage stems from our qualified and trained staff.
Priyanga Gunaseker
Managing Director
Telephone 2038500
Email info@vsis.lk
Website www.vsis.lk