INSURANCE SECTOR
Compiled by Savithri Rodrigo
A TIME FOR REINVENTION
Chandra Schaffter reflects on opportunities that lie ahead in insurance
Q: Has Sri Lanka's insurance sector game plan changed since the pandemic began?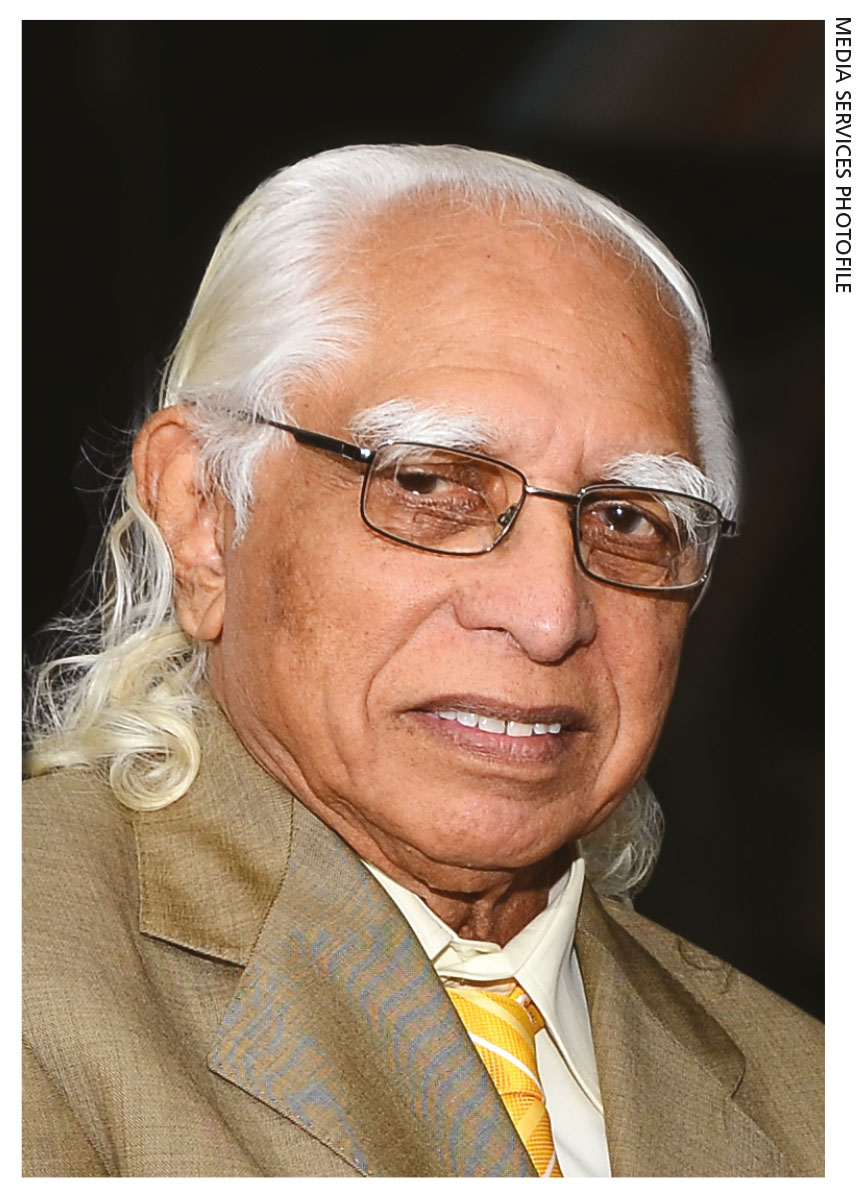 A: Despite the sector being inherently well prepared for uncertainties, only the immediate implications can be assessed since medium to long-term effects depend on the financial impacts of the pandemic that can only be assessed with time.
We're at a crossroads – requiring a rapid response and innovation to fulfil protection needs – while prioritising the safety and wellbeing of the community. This requires redefining and accelerating digital transformation priorities to operate successfully and recover in the post-COVID era.
Particularly in the life segment, insurers are responding to the situation on multiple fronts – as claim payers, employers and protection providers – while adapting to digital alternatives to ensure community safety.
Q: What lessons can local insurers learn from this experience?
A: COVID-19 is not only a health crisis but a global catastrophe far beyond expectation with severe implications for all industries. So it is important to adopt strategic business approaches to manage day-to-day operations, prioritise changing behavioural patterns of consumers and respond accordingly.
For example, small businesses and individuals will either avoid or reduce the insurance cover they take on houses and property. Owners of motor vehicles may move to third party insurance as paying the comprehensive premium becomes difficult owing to a serious erosion of income.
Q: How has the sector coped with the changing landscape?
A: It isn't possible to evaluate how the sector has coped as the pandemic is yet evolving. What's noteworthy is the robust sector response as insurers enable remote working practices, and activate digital alternatives to maintain business continuity, safety and wellbeing of employees, customers and communities.
However, the local insurance sector was slow to embrace digital technologies and capabilities, as well as introduce innovative products to grow and retain business.
And it has been forced to transform its business model, accelerating priorities to establish the sector as a forward-thinking digital insurer, to capitalise on emerging opportunities and fulfil the protection requirements of stakeholders.
Q: So what challenges do you foresee going forward?
A: The main challenge is in life insurance as insurers would tend to restrict life and hospitalisation policies.
Even more important is the COVID-19 impact on middle and low income earners, which is a serious deterrent to continuing existing insurance and/or taking out new policies. This will be a major disadvantage for the sales force.
Q: Could you outline sector strengths in these times?
A: The sector itself is a crucial strength in this crisis, and it's the duty and responsibility of insurers to fulfil their obligations to policyholders. Particularly in Sri Lanka and many Asian countries, the number of policyholders isn't a large percentage so insurers don't have to contend with an overload of claims.
Q: What must the sector put in place to be sustainable?
A: lf insurance firms conduct business astutely and place reinsurance prudently, there should be no challenges in meeting their obligations.
Insurers in Sri Lanka adhere to standards, regulations and directives set by regulatory authorities, and previous events such as the 2004 tsunami proved that local insurers honour obligations to policyholders.
Q: How do you envision the sector in a decade from now?
A: In this short time span of an unprecedented 'new normal,' there's been a restructuring of economic, social and commercial aspects of businesses including insurance. This has triggered a shift in the needs and expectations of all stakeholders.
The business landscape will continue to evolve, and be successful and relevant in a decade; the sector must continue to capitalise on opportunities and reshape how it operates by constantly reinventing itself.
Q: Are there global examples in taking the sector forward?
A: We're always learning from more advanced countries but must factor in local insights.
We cannot move too fast and leave the community behind. There is healthy competition with firms competing to provide a better service to policyholders, employees and partners. The main incentive is to ensure that the sector moves forward with speed.
It is also important to take into account fast evolving consumer behaviour and lifestyle shifts in the diverse local demographics when determining market needs while adapting global practices to serve communities better.
The interviewee is the Founder of Janashakthi Insurance