INFORMATICS INSTITUTE OF TECHNOLOGY
RANK 34
NUMBER OF AWARDS 11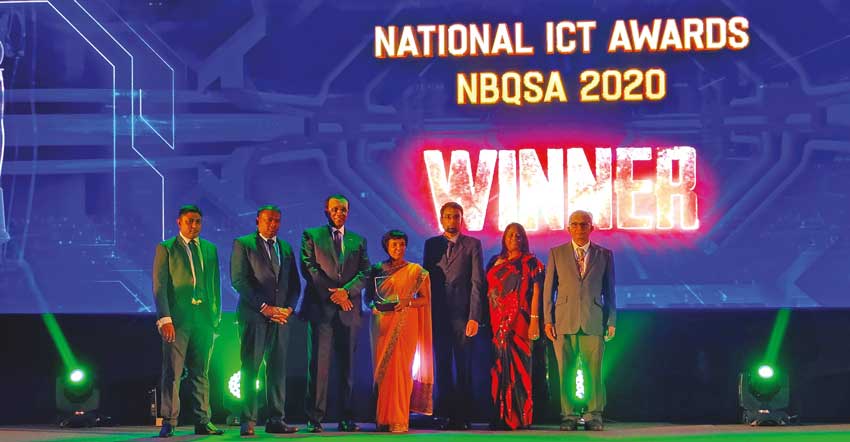 Q: In what way does the Informatics Institute of Technology (IIT) focus on innovation?
A: Continuous innovation has been IIT's underlining success during the past 33 years. Pioneering one of Sri Lanka's initial private higher educational institutions back in the 1980s alone is tantamount to innovative thinking by the founders.
The chairman of IIT took a huge risk at the time and joined forces with the Manchester Metropolitan University in the UK in establishing the institute. His vision was to deliver tertiary education that conforms to international standards.
Our initial class of only 15 students has grown to over 4,000 pupils currently studying with us.
The innovative approaches undertaken by IIT over the years truly helped us to quickly adapt and carry on with our operations without interruptions amid the pandemic when most organisations were struggling.
Our students were familiar with the latest teaching methodologies because we had the necessary digital platforms and tools for nearly a decade – along with software and online portals, for quick and easy submission and marking assessments. Our digital DNA continuously adopted modern technologies in education and this has been the core reason for our success.
We can proudly say that we've continued to grow during the pandemic. IIT had the highest intake in its 33 year history despite it being a very challenging period for most businesses; so at a time when institutions and organisations were tested for their robustness, we proved that innovation does pay off.
Q: How much value does the institute place on winning accolades and awards?
A: I would not say that as an institute, we place undue emphasis or great value on winning accolades – although we've been proud winners of the Asia Pacific ICT Alliance Awards (APICTA), National ICT Awards (NBQSA), Microsoft Imagine Cup and Google Summer of Code.
However, we encourage our students to participate in international conferences and contests to foster a healthy competitive nature, and because we truly believe that this will give them a competitive edge.
To be honest, we do not focus on the number of accolades won to boost our image. Instead, we focus on two areas: the first is delivering quality in all programmes offered at IIT; and the second is providing an enhanced student experience.
We believe that if you focus on these two imperatives, the rest will fall into place, be it brand recognition or winning accolades.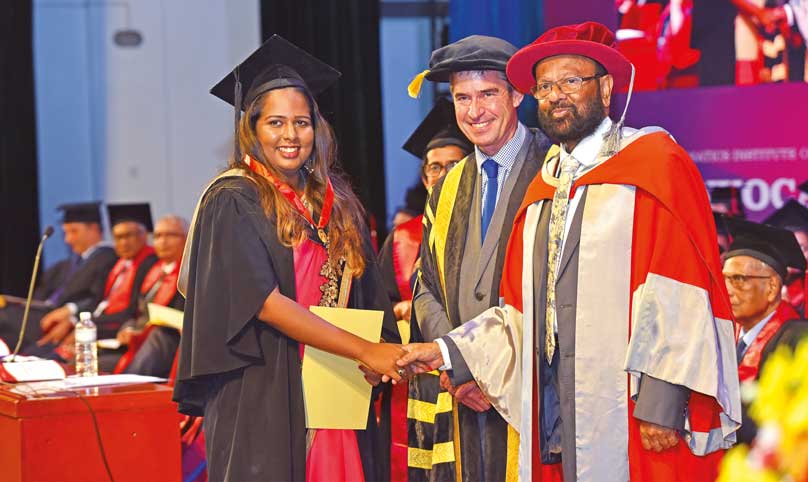 Q: To what extent is the organisation focussed on service delivery?
A: Our usual customer or consumer is a student who is fresh out of school. What we refer to as 'service delivery' is not merely about providing a study programme but embracing students into the culture within IIT and making their change from a school to a university education system.
We ensure that our student transitions run smoothly, and give them the ability to enter the world fully equipped with the knowledge and skills required for them to do their best in their future endeavours.
Q: Have digital initiatives strengthened your brand's presence amid the volatile business climate we have endured?
A: Absolutely. First, we use Blackboard as our learning system so in terms of digital access to learning, we've given our students the best tool. Second, in terms of delivery, our lectures have been using these digital tools since well before the pandemic.
IIT implemented these digital tools and related initiatives because we kept abreast of innovative technologies, and identified relevant world trends.
When our students finally graduate – be it with a business or IT degree – and become employed, encountering a digitalised workplace is inevitable.
Further, the digitalised business climate is volatile, with changes taking place constantly. We want our students to be among the percentages that are able to navigate such vagaries and make any transitions required.
Q: And last but not least, what are your organisation's ambitions?
A: We're a leading institution for IT degrees; and although this isn't widely publicised, we also award business degrees.
IIT offers business degrees that have a strong focus on digitalisation in the curriculum, considering the importance of it in the world today. We've been selective in this saturated market particularly because we want to make our students relevant in any field or industry they choose to be employed in.
Moreover, the institute has plans to launch a master's degree in business (MBA) programme in the near future.
SECTOR WINNER
EDUCATION SERVICES (1)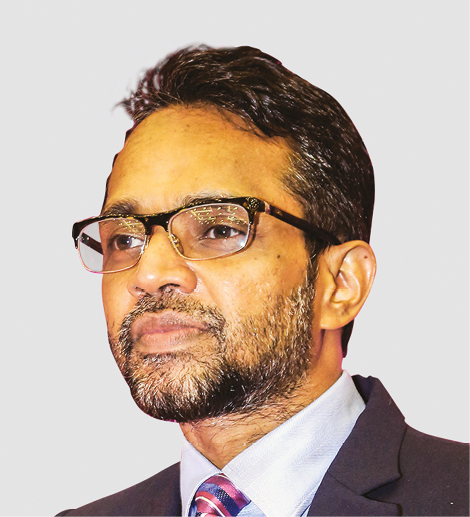 Mohan Fernando
Chief Executive Officer
Telephone 766760760 | Email info@iit.ac.lk | Website www.iit.ac.lk