IMPERIAL COLLEGE OF BUSINESS STUDIES
Q: What motivated the Imperial College of Business Studies (ICBS) to enter the academic spectrum of higher education?
A: ICBS has been educating Sri Lankans since 1985 as a pioneer in providing professional qualifications such as CIMA.
Around five years ago, we branched out to incorporate academic qualifications – degree and master's programmes – in our portfolio, partnering with UK universities to develop and offer those that are suited to this part of the world.
There's a very high demand for foreign qualifications in Sri Lanka, largely stemming from students' intentions to migrate to countries like Australia, Canada, the UK and the US.
Many tend to study for multiple qualifications, investing and reinvesting their time, money and effort to meet the migratory criteria of different countries. There is a great deal of repeat learning and resource wastage, and time lost in this process.
We wanted to provide a solution to this and therefore, ventured into more academic centric qualifications.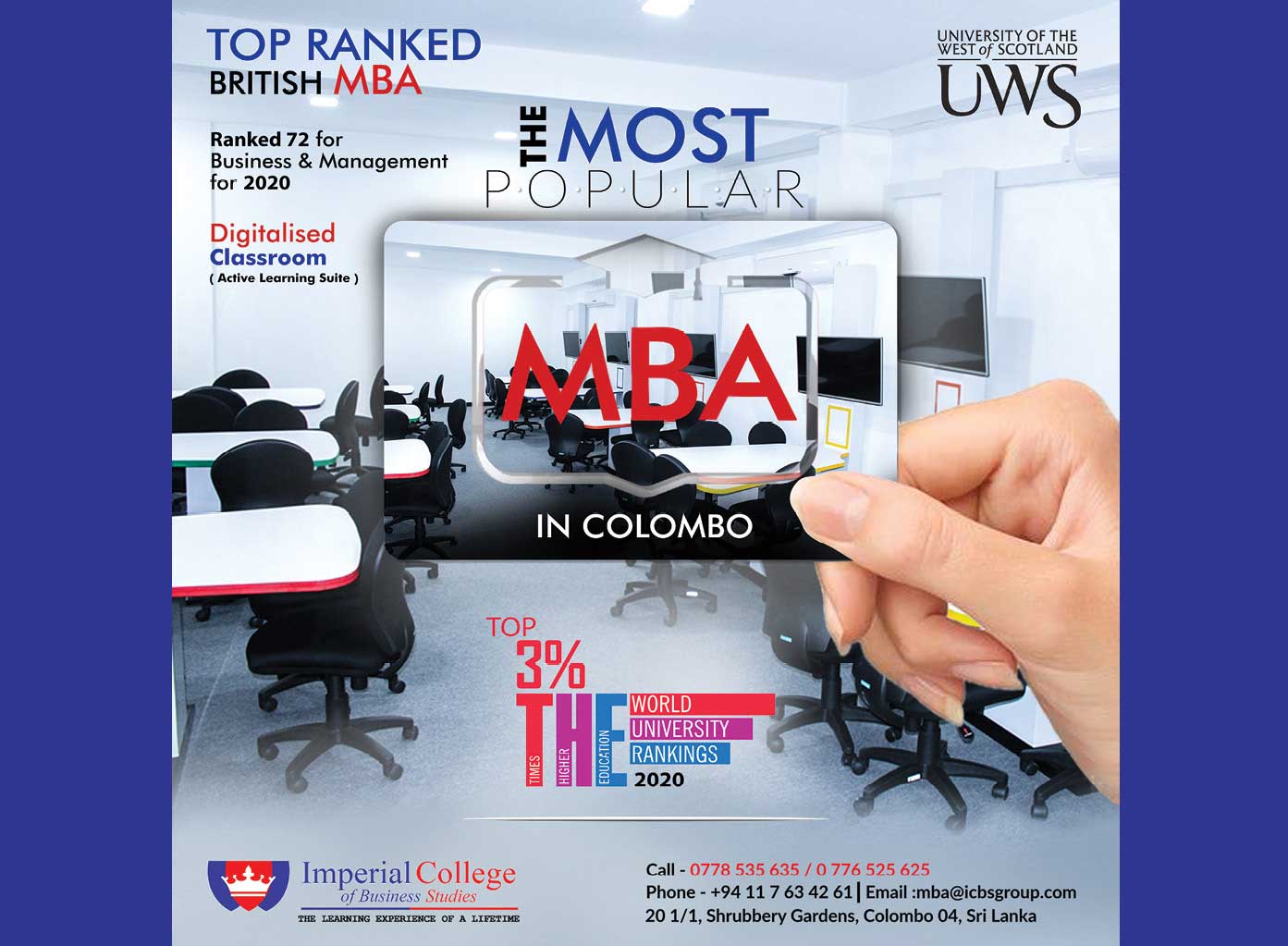 Q: So what academic qualifications do you offer?
A: We offer universally accepted British qualifications awarded by the University of the West of Scotland (UWS). Students are enrolled as internal university students, and can also enjoy exemptions from over 12 different professional qualifications such as CIMA, CIM and ACCA.
Our three-year degree programme – one of the most accredited globally – empowers students with eligibility to migrate to a nation of their choice without having to engage in country specific qualifications. At present, more than 300 students have graduated with another 600 studying for it.
This programme covers a broad spectrum of subjects from economics, financial accounting, management accounting, financial strategy and risk management, to CSR and digital technologies.
Our MBA programme is recognised for being a holistic qualification where we have progressed beyond the traditional classroom to incorporate student engagement through technology. By replacing legacy methods of lecturer driven teaching with technology powered student driven learning, we have empowered students rather than leaving them to go unnoticed.
We limit our classrooms to a maximum of 40 students, running in two batches. Spanning 18 months, it fits the criteria for migration and further studies unlike some MBAs in the market, which are awarded in six months, rendering students ill-equipped when it comes to applying for migration.
The quality, delivery and ROI of our MBA have made it one of the most endorsed programmes in Sri Lanka.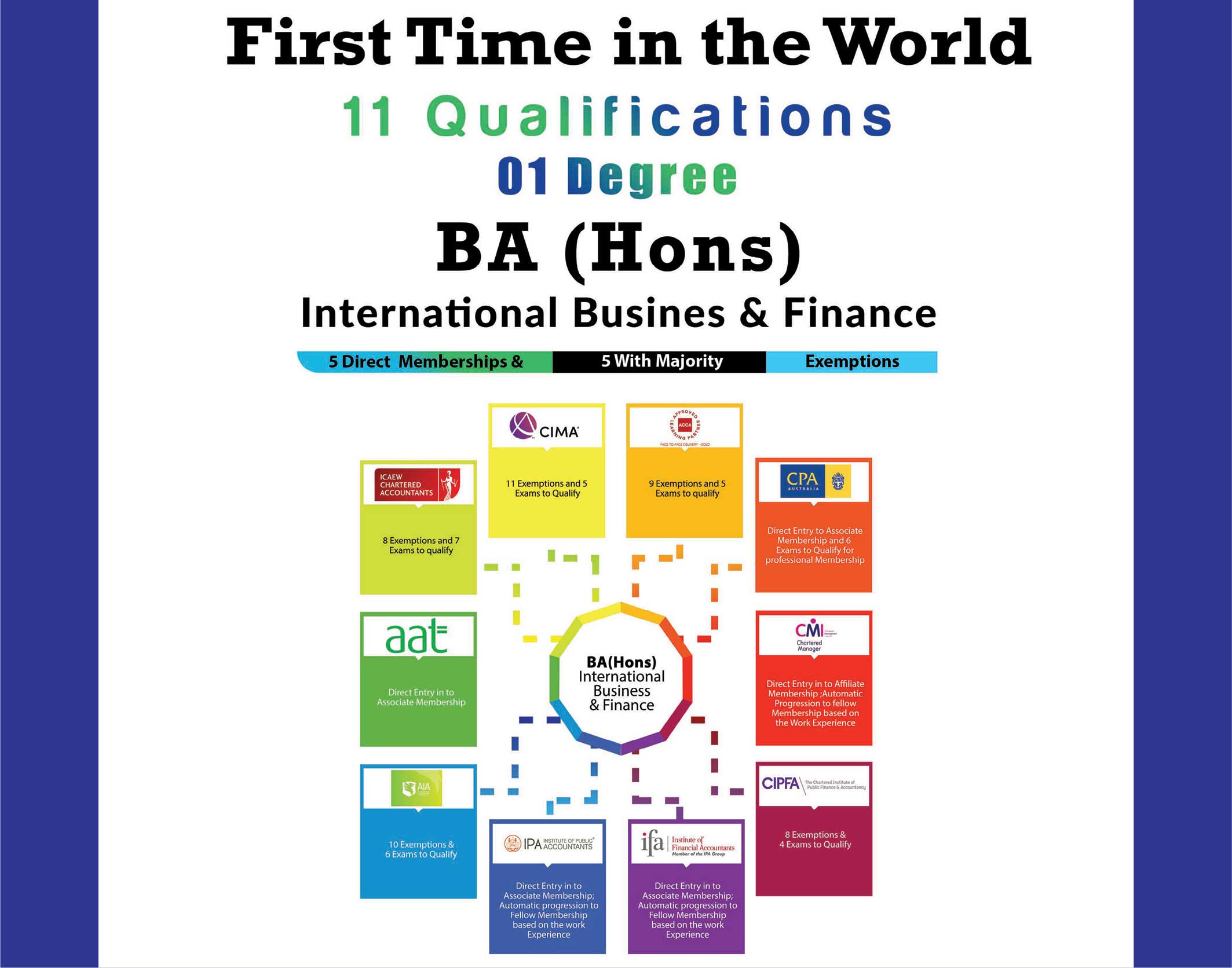 Q: And what are the latest trends in higher education?
A: Digitalisation has finally penetrated Sri Lanka and is revolutionising everything – especially in education.
One of the brighter consequences of COVID-19 has been Sri Lankans being pushed to embrace digitalisation and education, thereby manoeuvring to the right path. Students and lecturers have been pushed to embrace online learning and some even prefer it to traditional classrooms.
At ICBS, we have revitalised our teaching to include sharing video and online content through our fully fledged Learning Management System. Students are held responsible for preparing themselves for class where we focus on discussions and engagement rather than explaining content.
Q: Is there an adequate focus on skills development in the country's higher education sphere?
A: Unfortunately, no. As a nation, we seem to focus more on qualifications than skills.
Students lack even basic proficiencies such as presentation and communication skills, critical thinking, collaboration, creativity and adaptability. These are areas ICBS focusses on in its curriculum and assessments, so that students' presentation and teamworking skills, and holistic learning, are nurtured along with their knowledge.
As a country, we must improve vastly from ensuring that our school and university syllabi are relevant, to instilling sustainable educational policies in line with the world and implementing proper legal frameworks to maintain the quality of education.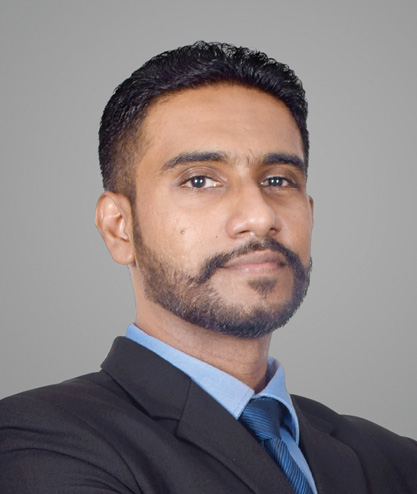 Q: How would you describe the competition – and what strategies do you employ to stay ahead of it?
A: While there are some quality driven higher education service providers in Sri Lanka, a large share of the market is flooded with subpar players unfortunately. There are many unethical practices encouraging students to opt for easy ways out of learning.
The ICBS strategy has been to focus on high quality, balanced and holistic learning across our qualifications.
We ensure that students are not stereotypical bookworms. Rather, they're encouraged to pursue sports and other pastimes, either through our seven extracurricular clubs or on their own. ICBS also provides full scholarships to sportspeople – including athletes – so that they are academically empowered when seeking employment.
Our focus is to ensure that students are highly employable during and after their study period with us. Presently, we are organising our first virtual career fair named 'Uconnect' where our graduate students are given the opportunity to apply for internships and jobs with leading banks, multinationals and other corporate partners.
Q: And finally, what are ICBS' plans for the future?
A: ICBS is looking to launch bridging qualifications awarded by the Scottish Qualifications Authority, targeting students following their O-Levels and those who have not completed their A-Levels.
We are also working with multiple universities in Europe and the US to introduce more programmes – mainly covering digital technology, data analytics and related areas, since we believe in future proofing our portfolio and students.
Pravinth Rajaratnam
Academic Director
Telephone 4515253  |  Email info@icbsgroup.com  |  Website www.icbsgroup.com