GENERAL SIR JOHN KOTELAWALA DEFENCE UNIVERSITY
Q: Could you outline the standards set by General Sir John Kotelawala Defence University (KDU)?
A: The main aim of establishing KDU was to strengthen the bonds and camaraderie among the three armed forces.
We have identified the existence of a lacuna in terms of civil and military cooperation, and a formidable relationship between these two parties is essential if a country is to prosper. KDU aspires to bridge this gap by enabling both officer cadets and day scholars to study together.
Any student looking to join KDU must fulfil several criteria as we do not enrol students based solely on their Z-Scores. Each candidate must pass a three part interview process.
Those who fulfil the criteria stipulated by the University Grants Commission (UGC) to enter universities are invited to face an aptitude test that evaluates a variety of attributes such as their IQ levels, fluency in English (a minimum of a credit pass is required in their GCE O-Levels), and general and subject specific knowledge.
Candidates who pass this initial barrier are called for interviews.
Additionally, officer cadets are required to take an officer quality test, which includes physical and medical tests, to enable us to identify potential leadership qualities.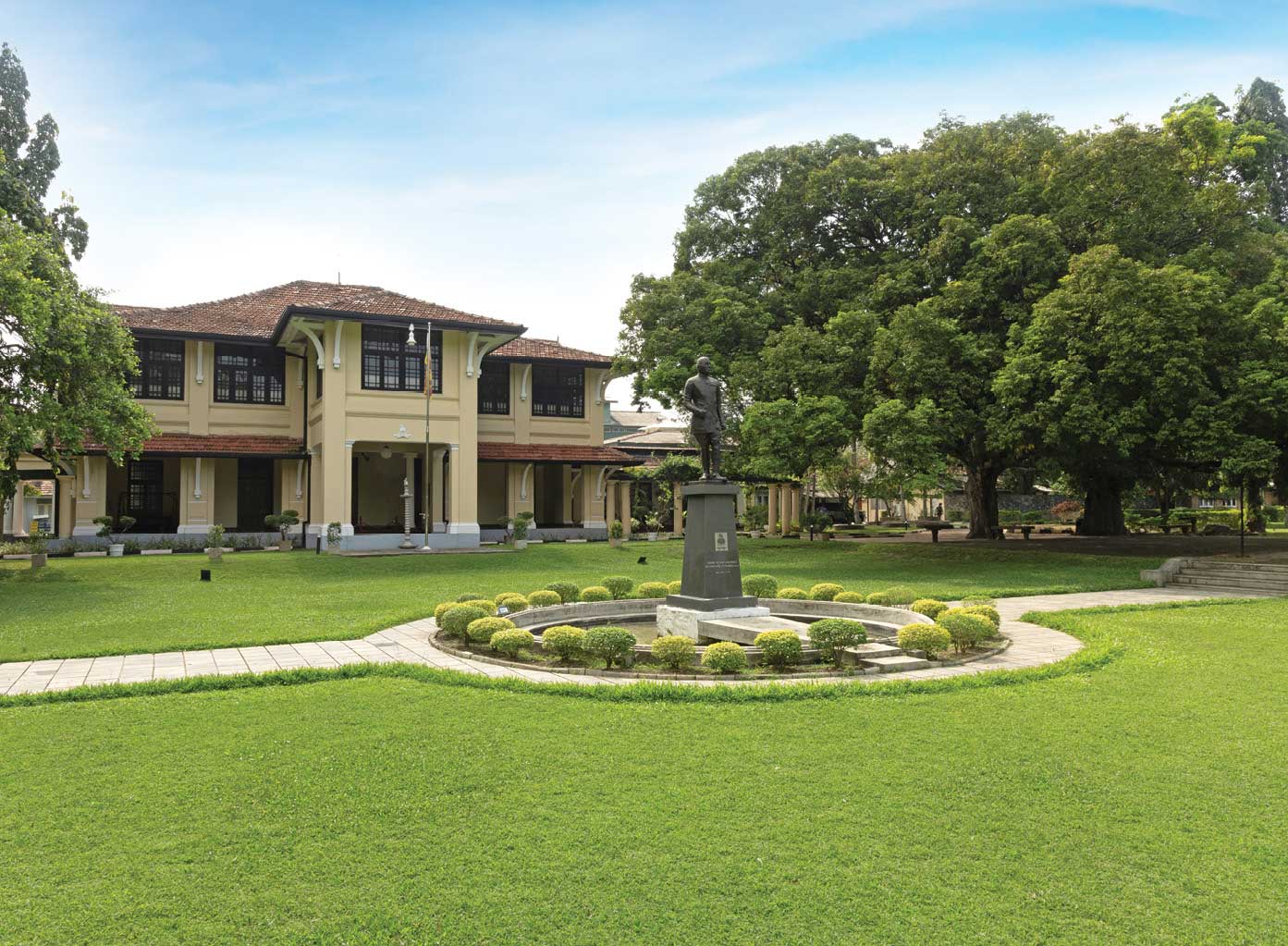 Q: What are the pathways available to students enrolled at KDU?
A: All KDU degree programmes are recognised by the UGC, and other local and international professional bodies. Therefore, student who complete their studies at KDU have the opportunity to undertake further studies up to the level of PhD in any local or foreign university.
KDU engages in academic and research collaborations with renowned global institutions such as the National Defence University in Pakistan, Indonesian Defense University, Massey University in New Zealand, Australia's Charles Sturt University, the University of Bremen in Germany, Norway's University of Agder and so on.
KDU also intends to launch pathway programmes with such renowned institutions. Students have the option of completing the last one or two years of their degree programmes at these universities.
Every programme offered by KDU entails a compulsory six month industrial training component. Students are offered placements in notable institutions in the private and public sectors through the university's MOUs.
KDU takes on the responsibility of identifying industrial placements.
This provides them with a platform to test the skills and knowledge obtained during their studies. Each student is provided with a training schedule that must be certified by these organisations' senior members with professional qualifications upon completion of the programmes.
Among the degrees we offer is a BSc in Aircraft Maintenance in partnership with Sri­Lankan Airlines. Students can also earn their European Union Aviation Safety Agency (EASA) licences two years after graduating.
I believe there's an abundance of employment opportunities available to our graduates and their knowledge isn't restricted to what is taught in a curriculum. In fact, they are trained to develop their cognitive skills and prepared to face any challenge.
Students undergo a 14 day orientation programme before academic activities begin. This touches on various aspects focussed on developing leadership skills, building team spirit and comradeship, and other physical activities.
Our students can access a multitude of interactive activities, and the management constantly encourages them to achieve an academic and social balance, by participating in regular sporting and social events, and club activities.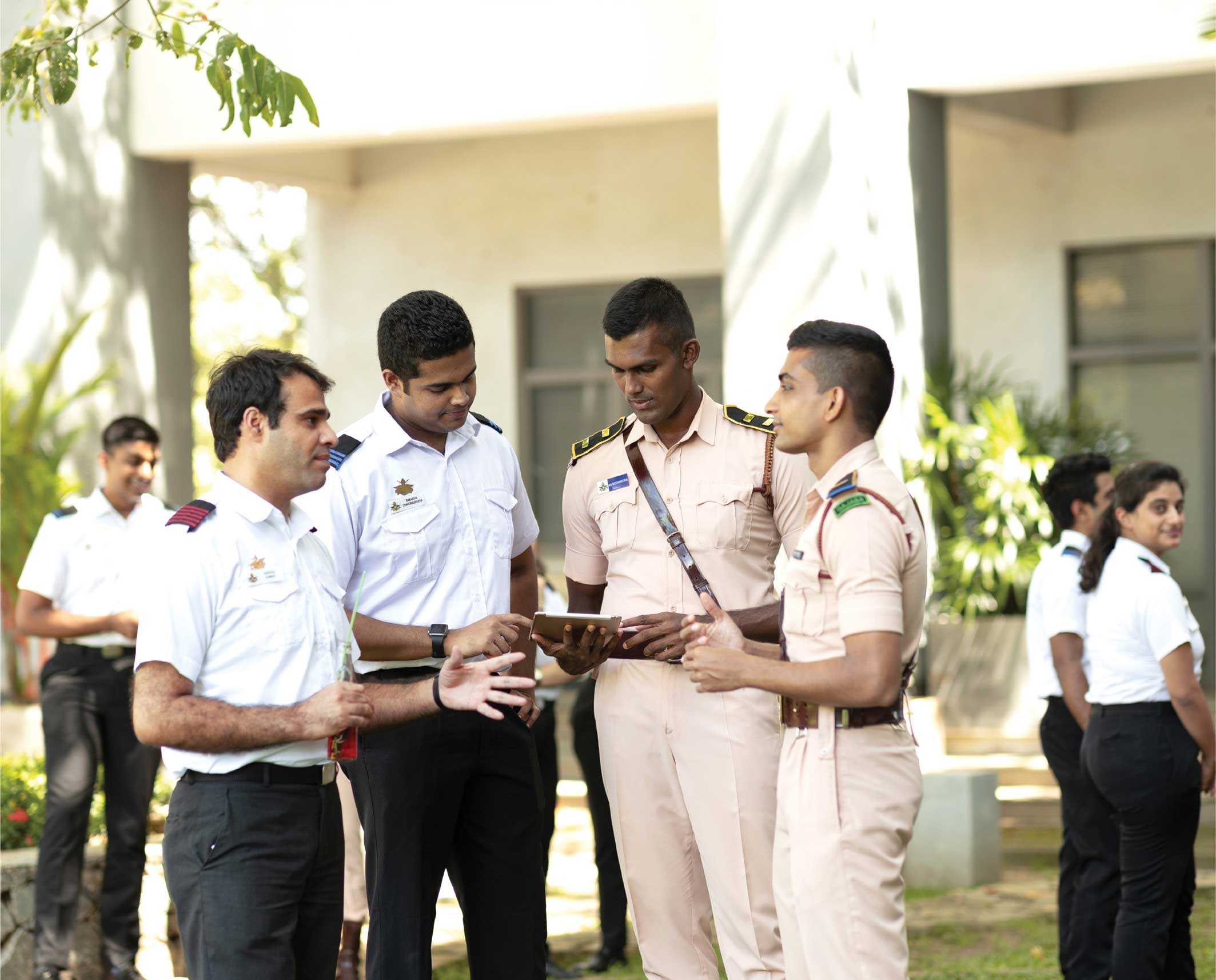 Q: Does KDU look to support students' education through scholarships?
A: We offer a number of scholarships. A 50 percent scholarship is offered to the children of those who have served in the tri-forces, as well as students with Z-Scores of over 1.8 and are looking to pursue studies in the engineering faculty or a bachelor's degree in architecture.
If students with high Z-Scores have national level placements in sports, they're granted additional 50 percent scholarships.
Meanwhile, students on the Vice Chancellor's and Dean's Lists are entitled to 50 and 25 percent scholarships respectively. Furthermore, the children of KDU staff members are entitled to 40 percent scholarships.
In addition, the General Sir John Kotelawala Memorial Society extends scholarships to Grade 5, O-Level and A-Level students in selected schools.
Q: In your opinion, is it possible for Sri Lanka to become a hub for education?
A: Transforming Sri Lanka into a hub for education has always been a consideration in the country's national policy framework. The country enjoys inherent advantages in terms of its location and geopolitics. Moreover, we are enriched with an exceptional culture and our people are historically known for their hospitality.
There should be a focus on improving the  infrastructure of the country to accommodate foreign students. The state and private sectors should work together to achieve this goal.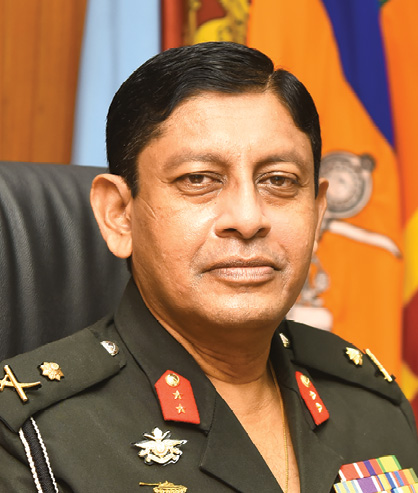 It would be prudent to offer incentives to renowned global universities to establish regional branches in Sri Lanka rather than following our traditional approach of strengthening foreign affiliations. This strategy would help retain the local student population while attracting more from other nations in the region.
Q: What does the university have in store for the future?
A: KDU aims to systemise and elevate its activities, processes and operations to international standards with the goal of entering the globally recognised university ranking system.
We intend to improve the available degree programmes to better suit the needs of industries through the introduction of new modalities that can produce graduates equipped with industry specific skills and competencies.
To increase its student intake further, KDU is planning to establish two new faculties – viz. the Faculty of Technology and the Faculty of Criminal Justice – in 2022.
Major General Milinda Peiris
RWP RSP VSV USP ndc psc MPhil (India)
Vice Chancellor 
Telephone 2635268  |  Email kdudefence@kdu.ac.lk  |  Website www.kdu.ac.lk