HOMELANDS SKYLINE
Santorini Resort Apartments and Residencies
Homelands Skyline's goal of changing the course of the real estate sector is set to come to fruition with the introduction of Santorini Resort Apartments and Residencies – positioned as Sri Lanka's first theme park style resort apartments and residences.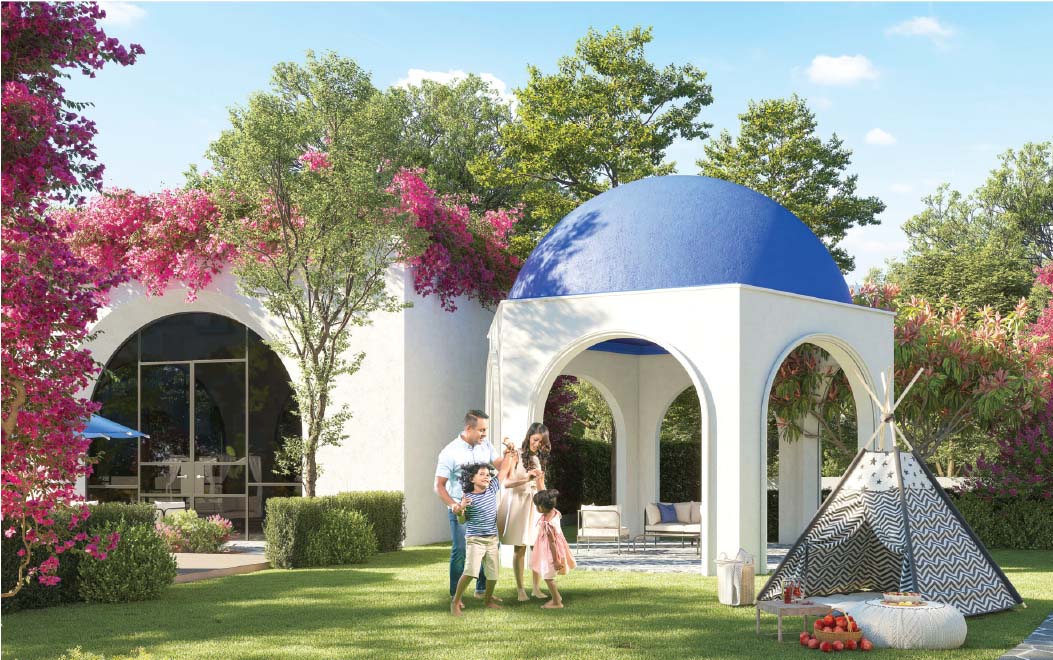 This unique concept was designed to reflect Santorini – an island in Greece that is primarily known for its stark, bright white walls and flashes of vivid shades of blue along with discernible architecture. The apartment complex is based on the isle's picturesque architectural design and marketed as the 'first of its kind in Negombo.'
The project will be designed on 17 acres of land in a prime residential area that is in close proximity to the city. This new property faces Dr. Danister De Silva Mawatha in Negombo, and is proposed to be developed into 384 architecturally designed houses and apartments, with nine theme parks and more than 50 facilities – a unique offering from Homelands Skyline.
Santorini Resort Apartments and Residencies is located in an area that counts developed social and civic infrastructure – with multiple schools, hospitals, and retail, residential and commercial spaces nearby.
A mere seven minutes away from the highway interchange of the Southern Expressway (E01), the development is surrounded by the necessary infrastructure to provide prospective residents with the convenience they deserve.

Moreover, it is close to Negombo, the Bandaranaike International Airport (BIA), the Colombo-Katunayake Expressway and Colombo city limits.
Furthermore, Santorini Resort Apartments and Residencies will host more than 50 activities in addition to its theme park concept, which will be set up within the apartment and residence premises. This project is designed with leisure, entertainment, luxury and the safety of its residents in mind.
Customers will have a wide variety of housing styles to choose from – including two and three bedroom apartments, two storey houses in single and twin house styles, as well as serviced apartments and a commercial zone.
Santorini Resort Apartments and Residencies offers a 'diplomatic zone,' which will consist of single apartment complexes as well as twin houses. Housing and apartments in this section will function as service apartments or housing, which offer facilities such as security, butler service, cleaning and housekeeping services, property maintenance and a host of additional amenities.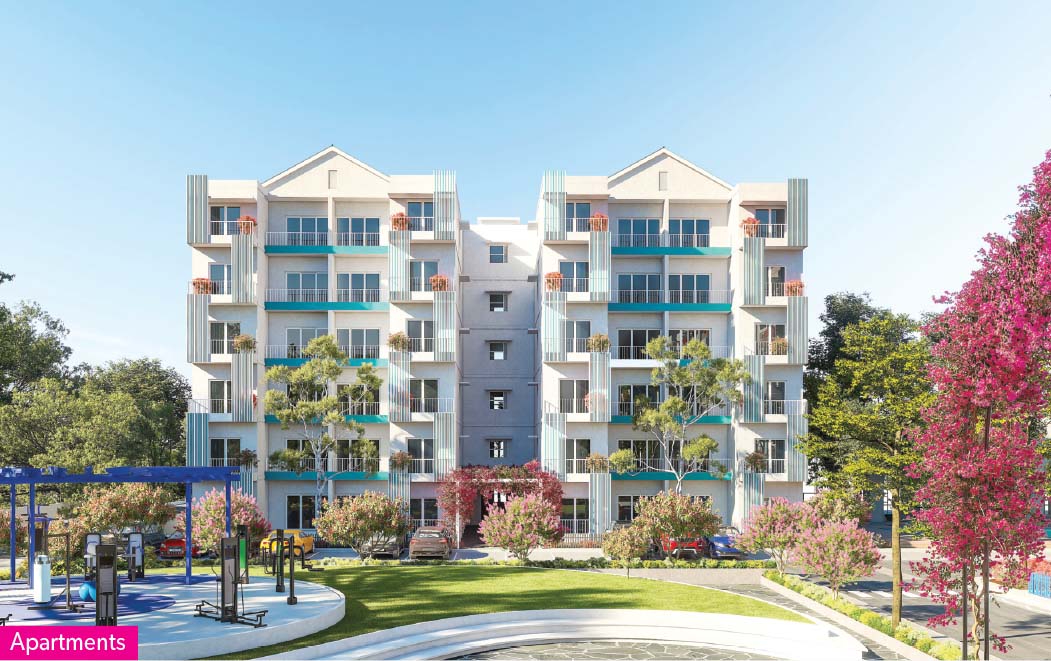 Home Lands Holding is a leading name in Sri Lanka's real estate sector with a longstanding reputation for breaking records, and developing and constructing properties with innovative and cutting-edge technology, and revolutionary concepts.
Both Home Lands Holding and Homelands Skyline take pride in being the first in the country to receive the highest grading (earning 'L1' and 'LB1' grades respectively, for the first time) from the Construction Industry Development Authority (CIDA – the successor to the Institute for Construction Training and Development or ICTAD) for 2021.
These grades were awarded for maintaining the highest standards in real estate, and their commitment to quality and excellence, following the regulator's evaluation.
The repertoire of Homelands Skyline is known for its unique identity.
For example, Ariyana Resort Apartments in Athurugiriya is positioned as the first resort concept apartment in South Asia with 352 apartment units. It is the most successful project handled by the brand so far – a project that has been honoured with the award for the 'Best Housing Development (Sri Lanka)' and 'Best Housing Architectural Design,' and was 'Highly Commended' in the 'Best Green Development' category at PropertyGuru's Asia Property Awards 2018 in Sri Lanka.

Meanwhile, developments that stand out in Homelands Skyline's portfolio include Canterbury Golf Resort Apartments and Residencies in Piliyandala-Kahathuduwa – said to be the first golf apartment complex in Sri Lanka – with 784 units, Elixia 3C'S Skyline Apartments in Malabe with 336 units, Green Valley Apartments with 354 units, and its latest project Santorini Resort Apartments and Residencies with a total of 384 units.
Additionally, the property developer says it recorded 590 apartment and housing sales last year while the country was affected by the COVID-19 pandemic.
Given these considerations, Santorini Resort Apartments and Residencies is geared to bring a touch of Greece to Negombo.
– Compiled by Randheer Mallawaarachchi
COMPANY DETAILS
Telephone:0719 888777
Email:info@homelandsskyline.lk
Website:www.homelandsskyline.lk