HEINEKEN LANKA LIMITED
Q: Could you shed some light on your experience in the beer sector in Sri Lanka?
A: It has been about four years since I joined the sector. Having commenced in marketing and trade marketing, and crossing over to the other side to lead the sales function before eventually joining the management team, this journey has been a challenging but rewarding experience.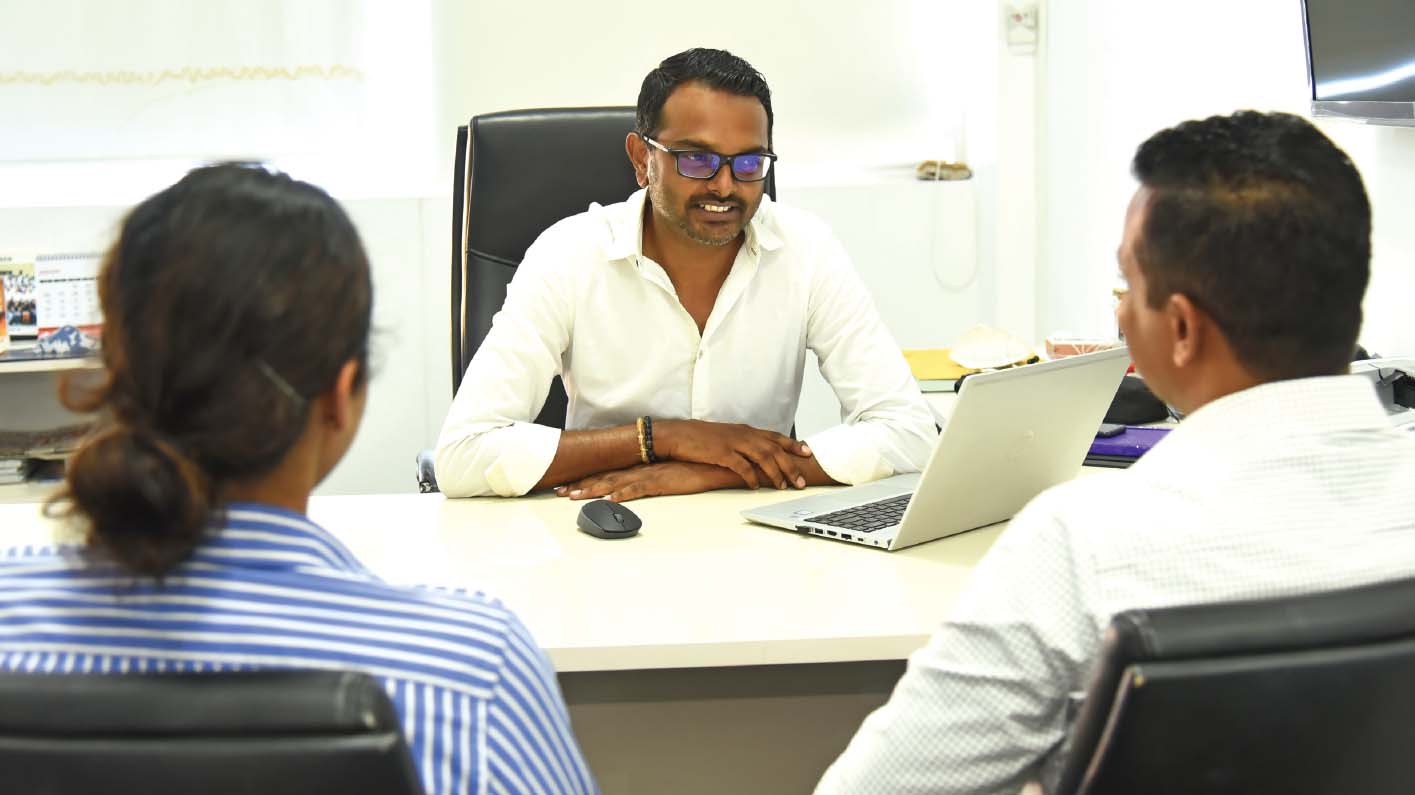 Working in this sector, coupled with the global exposure that comes as a result of being part of a multinational entity, enhances your know-how of category dynamics that would otherwise be taken for granted. This is particularly true in terms of deliverables, and how to succeed in winning over customers and consumers. It's been an interesting journey so far.
Q: Given your experience, what skills have you acquired to contribute to an MNC operating in this market?
A: Being a part of the only MNC operating in this particular market in Sri Lanka is one of the many reasons it's special.
However, this is the third MNC I have worked for with my previous roles also leaning more towards those in restricted markets; and as a result, my exposure to sales and marketing has been in this space.
In Sri Lanka, this demands that you are closer to the product and its consumers. Especially in the context of beer – which is heavily regulated in Sri Lanka – it is very important to have the skills and know-how to conduct the seamless execution of product development, marketing and finally, sales.
This is imperative because advertising and promotions play a crucial role in creating demand. And when operating in a heavily regulated sector, it is vital that the product, and its packaging, marketing and sales, are closely knit into one cohesive unit to win consumers.
Q: What is your assessment of the impact of the COVID-19 pandemic on the local beer sector?
A: As a market, Sri Lanka has always been 'off premise' heavy. What this means is consumers and shoppers do not consume products at purchase locations – i.e. at licensed retail stores – but rather, they are bought and consumed elsewhere.
With COVID-19, the off premise concept has become stronger for obvious reasons and we find that a more affluent range of consumers is stocking up on the beverage at home.
But in recent times, we've observed a slight slowdown due to weather conditions and other operational disruptions. In some pockets, consumers have experienced limited access to outlets because of lockdowns.
As a sector however, we bounced back quicker. There is an increased level of awareness, and a need for consumers and shoppers to have their beer in stock for convenience.
Q: In your opinion, where are the marketing profession and brands heading in the future?
A: The marketing profession and more importantly brands are heading towards more purpose and meaning than ever before.
What we have learned through this pandemic – even on a global scale – is consumers demand that brands 'walk the talk.' So if there's a brand that doesn't talk to you or lead by example, or a marketing campaign isn't connecting with you as a consumer, a disconnect sets in.
As such, it is imperative that our brands try to connect with consumers authentically by way of having a purpose and meaning in their journeys.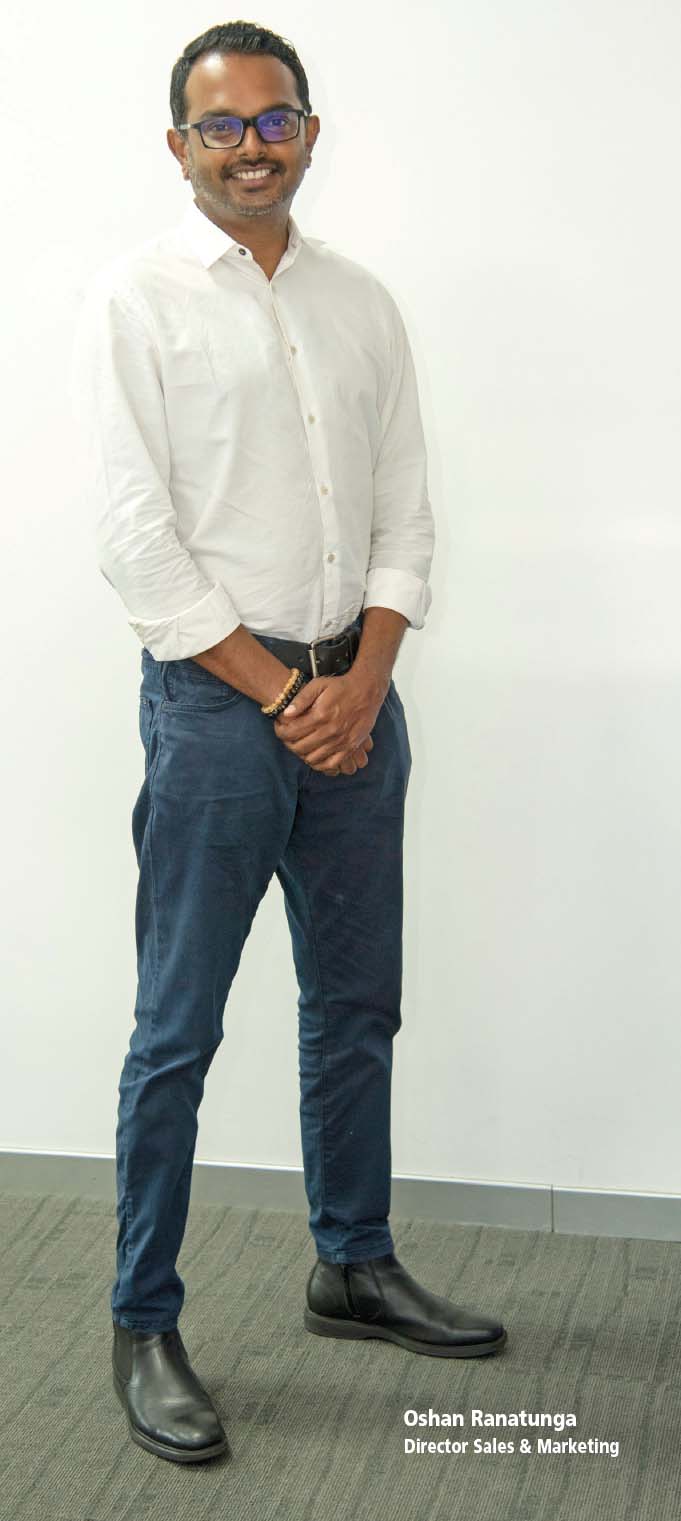 Q: What skills do marketers of the future need to operate in the prevailing landscape?
A: Marketers should be well-versed in the value proposition of their brands and intrinsically obsessed with knowing their consumers, who are constantly changing. These are basics that we often take for granted.
The next requirement is having the ability to pivot and adapt to changing tides such as the digital renaissance. Sri Lanka had to grow up overnight when COVID-19 hit. Life as we knew it changed and with it, how consumers and shoppers shopped for and consumed products and services. New digital business models were born almost overnight.
Marketers need to know how to leverage this digital and often omni-channel change regardless of the industry in which they operate. This is increasingly becoming a critical core competency.
The emerging market of e-commerce is also crucial – especially in South Asia – to reach your consumers effectively, and own that space by winning the 'share of screen' for your brands and products. Scalability, convenience, flexibility and reach are advantages offered by e-commerce, and knowing how to use it is a powerful tool.
Q: Could you outline the challenges that the local beer sector has faced over the years in the local context?
A: There have been different challenges in recent years. We operate in a heavily regulated sector with steep taxation. Additionally, back-to-back difficult years with the Easter Sunday attacks and COVID-19 have affected the tourism industry tremendously.
What's more challenging is accessibility because beer is seen as another spirit, which it's not. This lack of differentiation results in a major challenge for consumers and brands, when it comes to making the product affordable and freely available to everyone.
– Compiled by Ashwini Vethakan
INTERVIEWEE DETAILS
Oshan Ranatunga
Director Sales & Marketing
CONTACT DETAILS
Telephone: 4866575
Website: www.heinekenlanka.com