HAVELOCK CITY
The future of Sri Lankan realty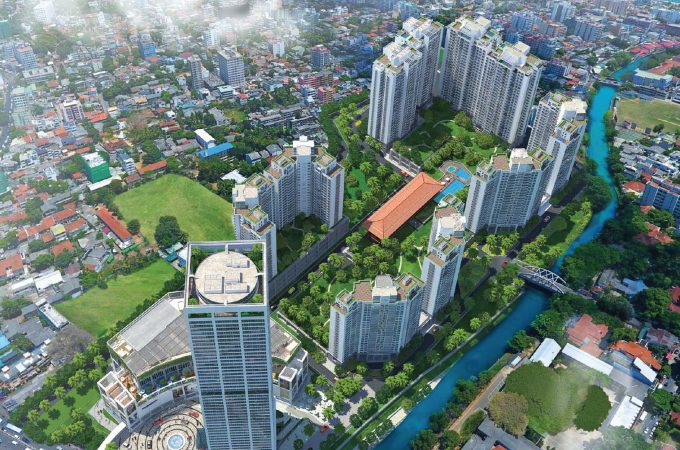 Q: What challenges have property developers faced in recent years?
A: Over the last two years, the property sector – particularly the residential market – has faced many challenges.
The unfortunate Easter Sunday bombings in April 2019 and COVID-19 played pivotal roles in disrupting economic activity in the island, and this included the real estate market. Uncertain political and economic conditions in 2018 and 2019 resulted in further constraints.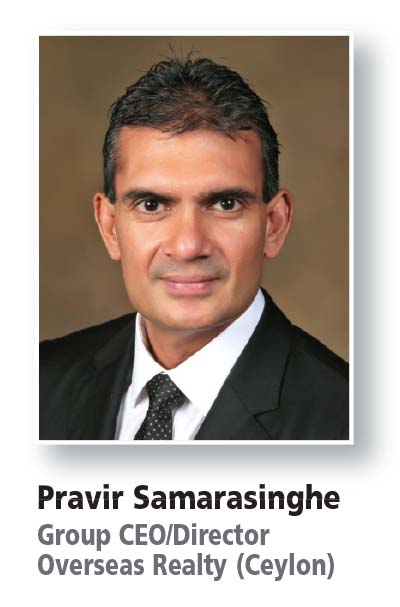 Dwindling consumer demand, as well as islandwide lockdowns and restrictions, directly impacted retailers and mall operators despite rent abatements, thereby placing retail markets among the most affected asset classes.
Similarly, with the economy and other challenges at the forefront, demand for residential properties has slowed since 2018, negatively impacting many developers' solvency and sustainability. Consequently, many home buyers have suffered as developments were not completed.
Curfews, and import and work restrictions, imposed due to the pandemic resulted in greater hardships and supply challenges for contractors and developers, which in turn led to time extensions and cost escalations. Ultimately, only developers with deep pockets and resources – such as ours – could weather this storm.
The government's measures to abolish VAT on condominium sales, stabilise the currency and reduce interest rates, as well as the revival of economic activity and political stability, have helped developers and buyers alike. We've observed increased demand for residential properties, which could be seen as a proverbial light at the end of the tunnel.
Q: Could you outline the benefits of investing in property?
A: While lower interest rates have made deposits unattractive to many, mortgage lending rates have also reduced to all-time lows.
Funds are shifting from savings and bank deposits to the property sector, which promises attractive capital gains and rental yields. Given this, condominium investments appear to be a virtually inflation proof proposition.
Similarly, the stock market is trading at relatively low valuations – falling corporate incomes and market volatility in these uncertain times have made equity a risky investment. But investments in condominiums that are developed by reputed and reliable developers could make residential properties safe, secure and higher yielding opportunities.
Q: And what is Havelock City's competitive edge?
A: Havelock City is positioned as Sri Lanka's largest fully integrated mixed-use development, built on 18 acres of prime land in Colombo; it is considered to be an oasis of exclusivity with world-class standards of modern luxury. We take pride in the property being referred to as architectural mastery, designed to provide never-ending space to live, walk and play – a space that you can call 'home.'
Widely known as a 'City within a City,' Havelock City offers residents a unique lifestyle.
Its clubhouse – said to be the largest of its kind in Sri Lanka – serves as the heart of the towers, providing a range of amenities and facilities. This includes gymnasiums, swimming pools, squash courts, a giant outdoor chessboard, a mini-golf putting green, a mini-cinema, a cafe, a salon, a launderette, a mini-market and banquet halls for private functions.

The seven acres of beautiful gardens facilitate a healthy outdoor lifestyle in the city. As a unique space in Colombo, it enables residents to keep fit in open-air exercise corners and unwind in the great outdoors.
This project has both residential and commercial components, with the upcoming mall and office tower completing our City within a City, providing homeowners with convenience at their doorstep.
We built the residential luxury apartment towers in stages – the first two phases are complete and sold out, while Phase 3 was completed in 2019 and has a limited number of luxury apartments that can be occupied immediately. The fourth and final phase will be completed by February, offering discerning buyers a last chance to own an apartment in Havelock City.
Apartment owners have enjoyed above average appreciation in capital value, as well as attra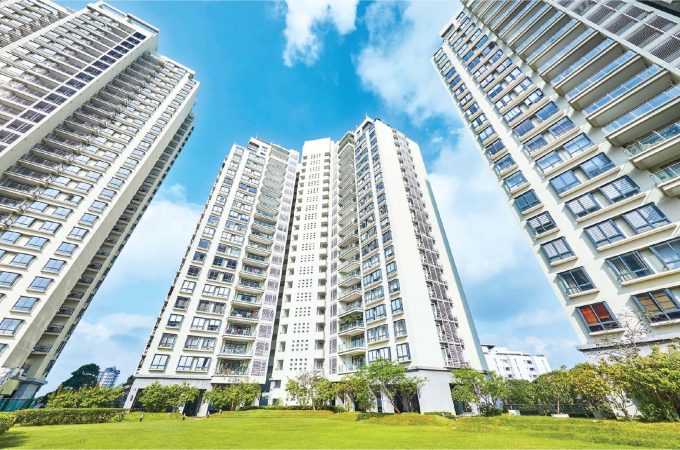 ctive rental yields due to its sought after location, facilities and amenities. We are confident that the upcoming mall and office tower will enhance returns further.
The strength and stability of its developer Overseas Realty (Ceylon) – which developed, owns and manages the iconic World Trade Center in Colombo – makes Havelock City a secure investment.
Q: And last but not least, what are Overseas Realty's future plans?
A: The commercial development comprising Mireka Tower – a 50-storey office tower – and an international standard shopping mall with a fusion of fashion, convenience, food and entertainment outlets is scheduled to open in September, creating an unmatched experience.
This will position us among the largest 'A grade' office space providers in Sri Lanka, increasing recurrent revenue streams.We also hope to explore other opportunities for future growth and sustainability.
– Compiled by Ashwini Vethakan
INTERVIEWEE DETAILS
Pravir Samarasinghe
Group CEO/Director
Overseas Realty (Ceylon)
CONTACT DETAIL
Telephone
2346333
Email : info@orcl.lk
Website  : www.havelockcity.lk