HATTON NATIONAL BANK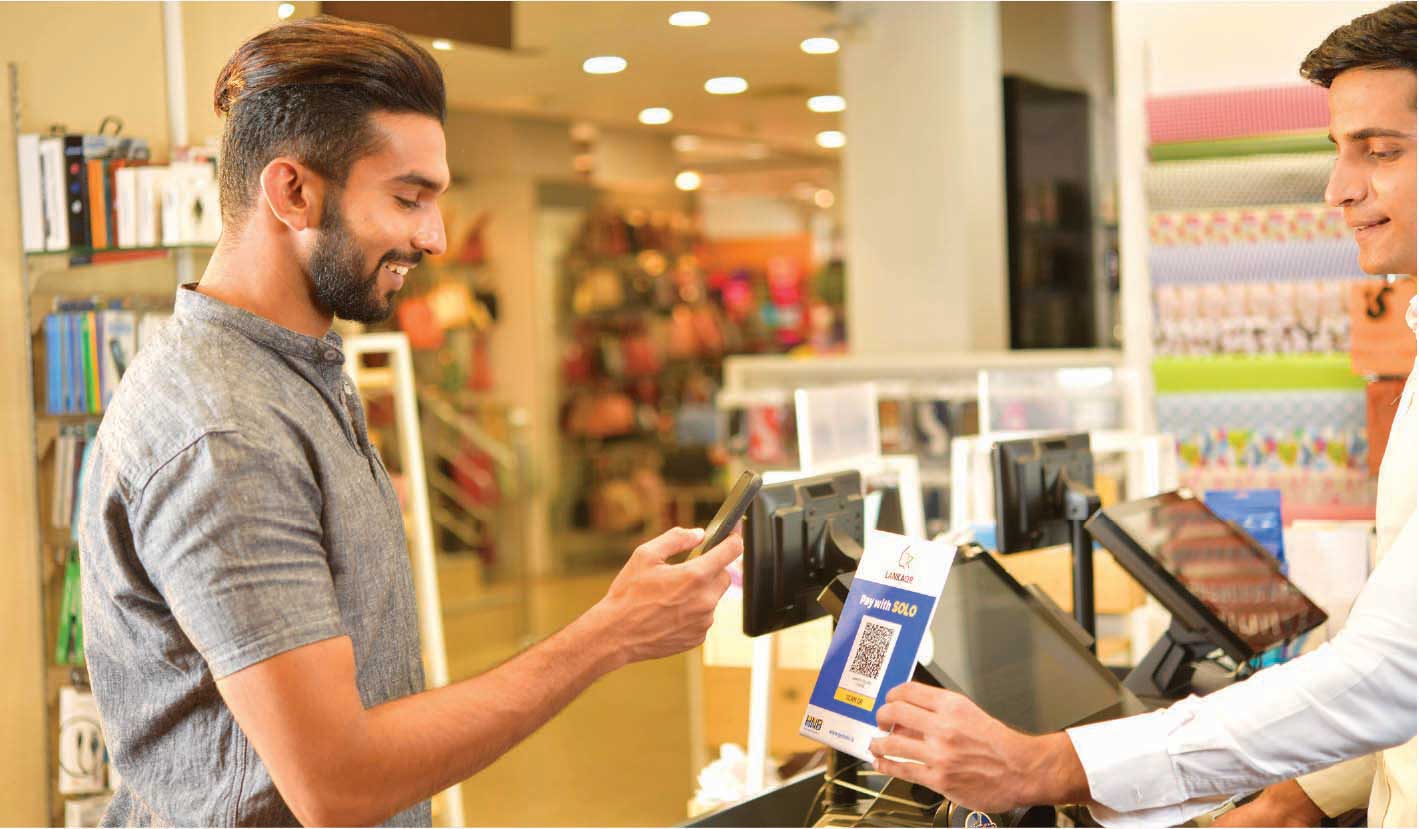 Q: How has Hatton National Bank (HNB) performed in recent months – especially given the pandemic related challenges?
A: The pandemic imposed several requirements for the sector – mainly, granting moratoriums. HNB set up a 24/7 contact centre and trained staff to handle customer queries – for both walk-in customers and callers – to ensure seamless delivery of moratoriums.
We provided staff with transport and other necessary facilities including a robust vaccination programme to ensure a safe working environment.
Our priority was to ensure that customers had access to their funds; we took several proactive measures to cover everyone – those without debit cards, with inactive cards, with no awareness of our online services and people who couldn't leave their neighbourhoods.
Already possessing a mobile ATM unit, we deployed six new units and worked with the provincial councils to cover all districts. To offer customers even more flexibility, partnerships were established with many vendors of essential goods to accompany our units so that customers could carry out their shopping and banking together.
Our B2B clients were supported by promoting the HNB MOMO platform, which they could use as a virtual Point of Sale (POS) machine. We offered our own payment gateway solutions to clients with websites, and partnered with hSenid to provide a payment platform for those who didn't have their own sites.
Q: What international awards has HNB won recently?
A: We won the 'Best Retail Bank' and 'Best SME Bank' awards at the 'International Finance Awards 2021' ceremony – an achievement we've gained for three years.
The awarding body considers several criteria, mainly long-term sustainability and customer support via products, innovations and superior service standards. HNB's digital innovations and island wide initiatives to support the whole country during the pandemic sealed our victory.
We were also recognised as the 'Best Managed Bank During COVID-19 in Sri Lanka' by the Asian Banker magazine – another testament to our commitment to customers.
These awards fuel us to grow our retail banking services even further in the future, keeping in line with international trends and technological advancements.
Q: What digital driven value additions does HNB offer customers?
A: Our digital portfolio is ever growing. From fully-fledged internet banking to the HNB Digital Banking App; HNB SOLO – a digital payment app; HNB MOMO – a low cost mobile payment solution for merchants; and HNB Appigo – a plug and play payment gateway, we offer products and services to cater to all needs of our customers.
With our revolutionary products like HNB SOLO, customers can pay bills from over 100 merchants, schools and other institutions without having an HNB account. The Direct Pay option in the app offers customers the ease of placing orders, making payments and having goods delivered.
These value additions contribute to ensuring financial inclusion in Sri Lanka. We're encouraged by the initiatives taken by the Central Bank of Sri Lanka (CBSL) to digitalise the banking sector, and support them steadfastly as an extension of our own digital strategy.
Q: How have your customers adapted to digital banking?
A: Merchant acquiring – an area where HNB has a significant competitive edge and market share – has changed from the past. The entire banking ecosystem has gone through a digital transformation from POS machines to e-commerce, and everyone having their websites and mobile apps.
The promotion of LANKAQR by CBSL – complemented by platforms such as HNB's MOMO and SOLO – has enabled customers to engage in contactless experiences from their homes.
The pandemic has transformed how people conduct banking. Those who were once reluctant to try online services are now making their own transfers, setting up fixed deposits, paying bills and taking charge of their financial transactions, all online.
We enabled and supported this transition, by enhancing convenience and user-friendliness of our digital services.
Q: What are the bank's aspirations and goals for 2022?
A: Customer service is our priority area – we want to make products and services available to customers faster, capitalising on technology.
We're keen to promote and enable digital improvements in all parts of the country so that customers do not need to visit branches to carry out their banking and other financial transactions.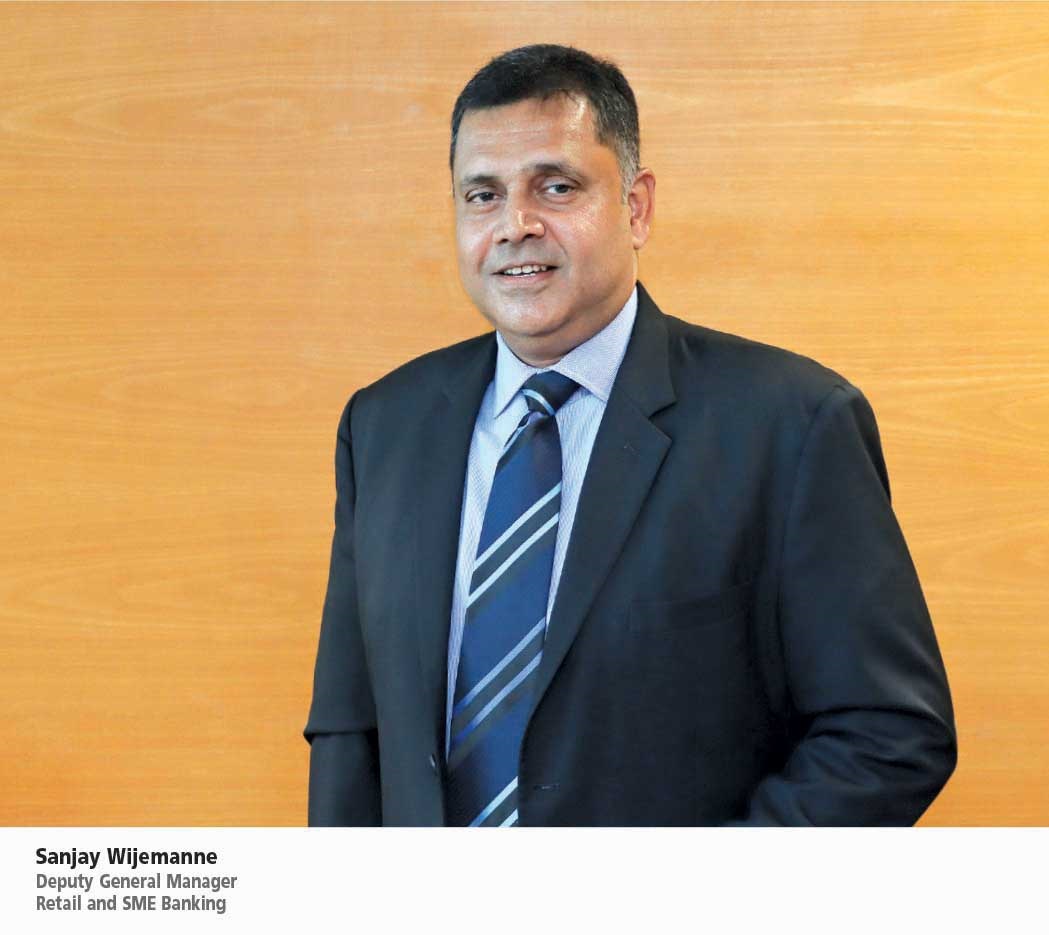 HNB is also looking to support people with financial planning solutions, empowering them to be in control of their finances. This is in line with our endeavours to upskill employees to be financial advisors and solution providers to customers, enabling them to move away from mundane operational tasks.
Our primary goal for 2022 would be to fast track the digital transformation. We are also driven to support the government's digital plans for Sri Lanka to promote cashless transactions.
HNB is geared to be the leading banking entity providing a superior customer service – this will be our differentiator and competitive advantage.
– Compiled by Ruwandi Perera
INTERVIEWEE DETAILS
Sanjay Wijemanne
Deputy General Manager
Retail and SME Banking
COMPANY DETAILS
Telephone:2462462
Email:hnbconnect@hnb.lk
Website:www.hnb.net