CINNAMON BENTOTA BEACH
Experience a profusion of art and architecture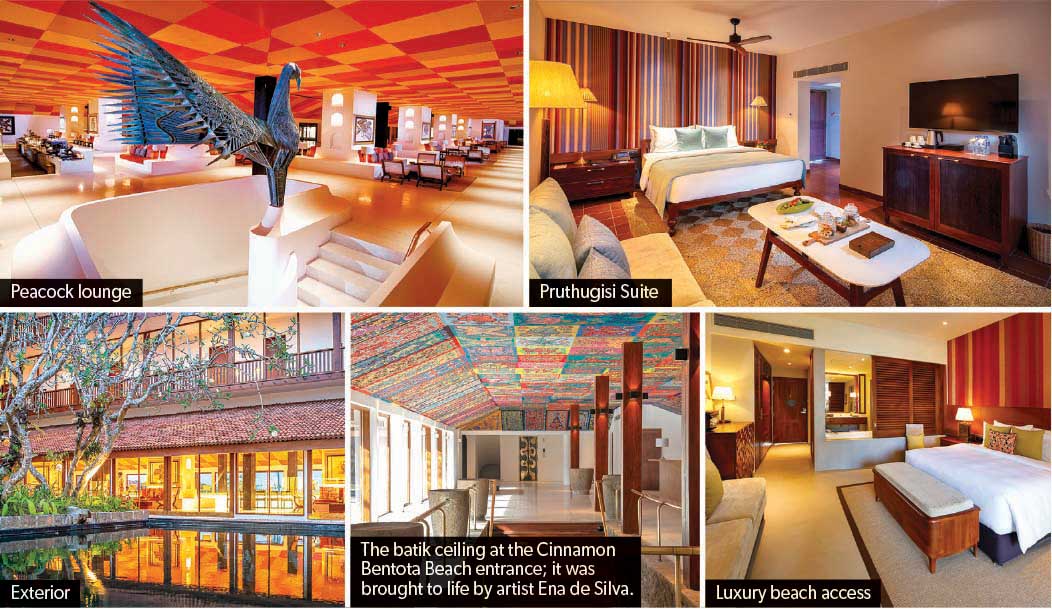 Travellers seeking a distinctive cultural and aesthetic experience need not look further than Cinnamon Bentota Beach, which boasts a unique legacy of art and architecture by globally reputed artists.
Amid a sea of holiday resorts in destinations across the world, Cinnamon Bentota Beach is positioned as a genuine masterpiece of Asia's well-known and influential architect Deshamanya Geoffrey Bawa.
The resort's spectacular architecture, breathtaking ocean views, old-world charm, and rich array of stylish and contemporary spaces are said to make it the ultimate location for experiencing the essence of inspired island living.
While designing the property, the visionary architect approached the hotel with a new type of design envisioned for the first time in South Asia. This was a precedent to the Asian style of architecture now known as 'tropical modernism' – based on modern concepts while using local materials and techniques better suited to the locality's environment.
Bawa designed the property in 1967 as a masterpiece that would be rooted in time and place, reflecting the local culture and nature. Five decades later in 2019, it was refurbished by leading architect Channa Daswatte, who recreated the interiors of 16 suites with the original artists who produced unique sets of artworks expressing the stories of local people.
The pièce de résistance is the rich batik ceiling envisioned and brought to life by Ena de Silva – a notable artist credited with reestablishing Sri Lanka's batik sector.
Another striking feature is the handloom fabric covered ceiling by Barbara Sansoni and Marie Gnanaraj – just as it was in 1967. The colours here depict spectacular sunsets and contrast the plain white floor with its dramatic reflection of sunlight.
The majestic peacock – a work of art comprising welded copper and brass sheets – was created by Laki Senanayake and is the only sculpture that stood its ground while the entire building was brought down brick by brick during its architectural archiving process. Protected by a steel box during the demolition and rebuilding process, artist Pradeep Manamperi cleaned and repaired it.
Guests can revel in the 'wow' factors present in the 16 suites with their exclusive sets of artworks rendered by Sri Lankan artists, depicting indigenous art and culture. Each unit at Cinnamon Bentota Beach has a distinctive design and aura, with art produced with 100 percent locally sourced material and craftsmanship.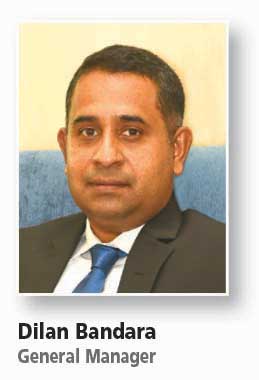 Commenting on the restored property, and the art and architecture it houses, the General Manager of Cinnamon Bentota Beach states that the hotel has been restored to its iconic status as a distinctive property that transcends time and space, encompassing the microcosm of Sri Lanka.
Tourists who want to experience the arts and culture of the island need only stay at this hotel to understand the rich legacy and its native culture. No other resort in the region is positioned as one that truly speaks to its residents and extends a unique wow factor.
Cinnamon Bentota Beach has a multitude of captivating recreational elements.
The resort welcomes local and international travellers seeking a safe and secure holiday, complete with exposure to a rich heritage, personalised experiences, and diverse food and beverage options. It offers a great amount of privacy for a luxurious escape in the southern coast of Sri Lanka.
– Compiled by Ashwini Vethakan
INTERVIEWEE DETAILS
Dilan Bandara
General Manager
COMPANY DETAILS
Telephone:0704 318989
Email:Fom.cbb@cinnamonhotels.com
Website:www.cinnamonhotels.com