GREEN ENTREPRENEURSHIP
ECO-WAKENING

RULES THE ROOST
Manilka Ediriweera believes that ecopreneurs can help sustain our planet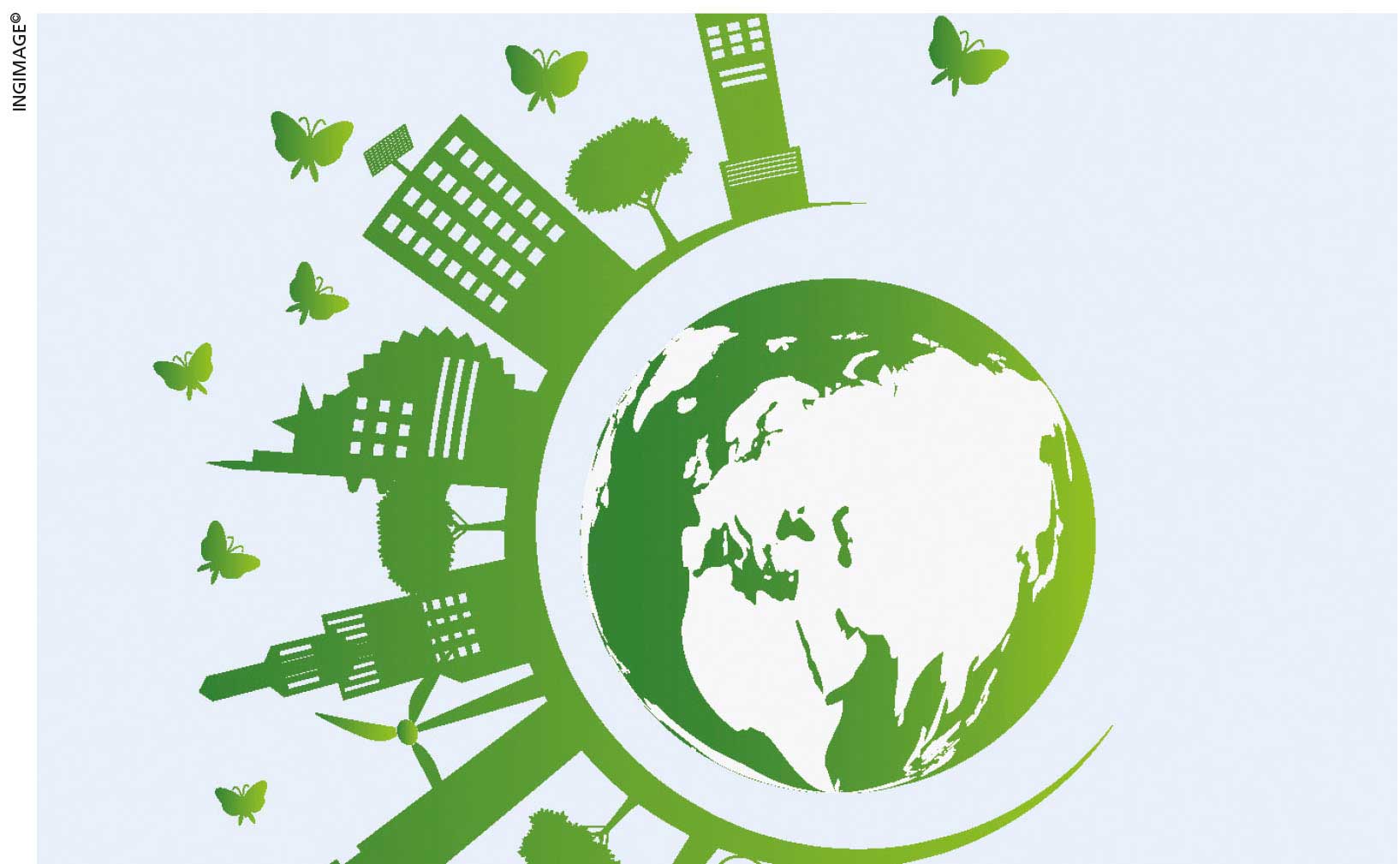 Decades of economic growth and industrial expansion have led to degradation of the environment, environmental quality and availability of resources. According to the UN's Intergovernmental Panel on Climate Change (IPCC), economic development has contributed to sizeable environmental degradation.
So what exactly does this mean?
It means that we've sacrificed our planet for decades of economic growth because we haven't paid enough attention and not put in an effort to avoid damaging the environment. The resulting eco-issues have caused us to revisit traditional business paradigms and opened our eyes to the severity of the situation.
Many organisations have realised the importance of the ecology and incorporated sustainable practices into their operations.
Often however, sustainability strategies that have been included in CSR programmes tend to be ineffective because the focus is only on reducing environmental costs. There is also a gap between knowing and doing – i.e. knowing the need for sustainable practices and doing what is needed to implement them.
Sustainability has been trending in the corporate world for some time, and is a necessity for business growth and success. Stakeholders expect businesses to provide value across three pillars – viz. economic, social and environmental.
For instance, today's empowered consumers are becoming increasingly concerned about sustainability practices and the carbon footprint of corporates. In other words, they're looking for brands and products that align with their values.
Similar actions of stakeholders are influencing businesses to move to a more sustainable and environmentally-friendly economy.
Entrepreneurs have always been known for their ability to harness new business opportunities, and look at issues and situations in unique ways. Given the current state of environmental degradation, there's a pressing need for entrepreneurial action to save the world.
But entrepreneurs are already playing a significant role in promoting and pursuing sustainable business practices. Many are looking at greener ways to do business in response to these changes.
How can they assist in resolving environmental issues?
The answer to this question lies in 'ecopreneurship,' which enables entrepreneurs to reform the conventional business model into a more sustainable and greener version. Also referred to as 'green entrepreneurship' or 'eco-entrepreneurship,' it aims to deliver on and achieve sustainability goals by focussing on finding solutions for environmental issues.
Ecopreneurship deals with the search for and pursuit of opportunities that focus on environmental dimensions, and helps resolve environment related problems.
It differs from entrepreneurship because ecopreneurs mainly work for green sustainability along with profits while entrepreneurs seek profits.
Which means that ecopreneurship is entrepreneurship viewed through an environmental lens.
Forces such as the rise and development of digital technologies, an 'eco-wakening' and the COVID-19 pandemic have accelerated the concept of ecopreneurship.
Digital technology has already disrupted and brought about revolutionary changes in most industries across the globe and continues to do so. It's also driving breakthroughs to help sustain our planet through innovations such as smart waste disposal and recycling systems, self-sufficient buildings, green vehicles, vertical farming and waste-to-energy technology.
Along with these, technologies such as AI, IoT and big data are turning out to be promising breakthroughs in this journey to achieve environmental sustainability.
The eco-wakening is a major driving force of ecopreneurship and is the change in consumer behaviour in response to the environmental crisis. Studies have shown that the desire of modern consumers to live more sustainably corresponds with their expectations of businesses to play a central role in driving this change.
For instance, the younger generation of consumers finds brands with green values more attractive than businesses whose sustainability practices are limited to reducing environmental costs.
The pandemic has accelerated this eco-wakening. Ecopreneurship has also enabled entrepreneurs to pave the way for a green economy recovery and lead the transition to a more sustainable business model.
Eco-awakening, the upward spiral of sustainability and an increasing awareness of environmental concerns have helped ecopreneurs instil a culture of green practices in their businesses.
From helping align enterprises for sustainable development to reducing environmental degradation, ecopreneurs play a significant role in helping preserve our planet. As such, ecopreneurship is precisely what the world needs today.