FLASHBACKS
SRI LANKAN STARTUPS
RELIVING AN EXHILARATING JOURNEY
Taking note of ominous pain points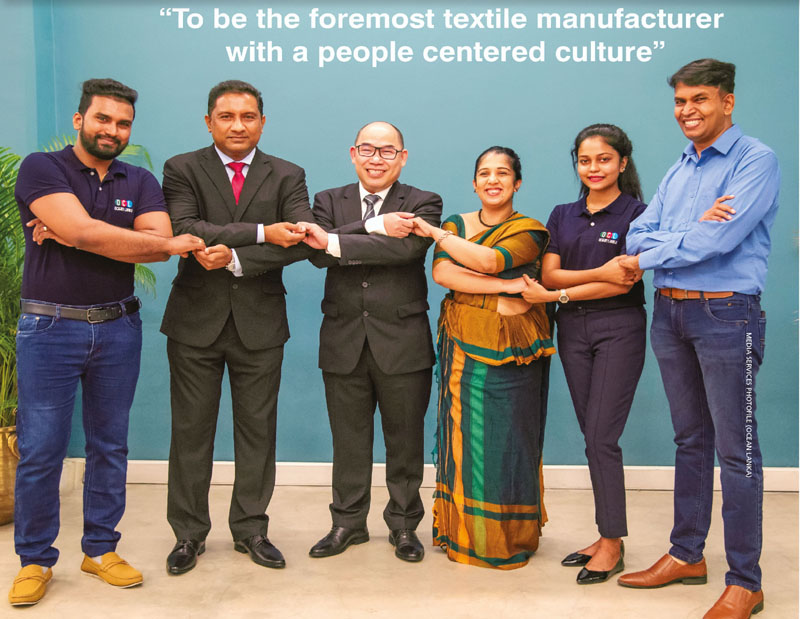 How would you describe Ocean Lan­ka's journey so far?
A: The history of Ocean Lanka has been entrenched in transformation since its inception in 1994.
It has been driven by quality, innovation and customer centricity throughout its two decade journey. The company has consolidated its market position as a dominant weft knitted fabric manufacturer by combining sustainability and economic efficiency.
Ocean Lanka has earned a reputation for the quality and consistency of its production capabilities – in knitting, dyeing, finishing, printing, yarn dyeing and fabric collection.
With a clear and precise vision to be the foremost textile manufacturer with a people centred culture, the company is poised to become the preferred supplier of fabrics in Sri Lanka and the wider region.
What was your organisation's first impression of the Sri Lankan marketplace?
A: Textiles is a migratory industry that moves steadily from countries with high production costs to those with lower production costs.
By the time this transpired, the South Asian region had garnered a reputation for being fairly mature and was gearing to make a giant leap forward.
Ocean Lanka's founding partners set their sights on the Sri Lankan market when the local apparel and textile industry was in its infancy. At the time, the socioeconomic and labour market conditions were accommodating for them to consider Sri Lanka an ideal investment destination to establish a state-of-the-art fabric mill.
Additionally, the close proximity to more established markets such as Hong Kong and mainland China facilitated its ability to acquire the services of expats who were well-versed in the craft.
Today, Ocean Lanka remains at the forefront of Sri Lanka's textile industry by supplying premium fabrics to renowned international brands including Victoria's Secret, PVH (which owns Tommy Hilfiger and Calvin Klein), Nike, Uniqlo, GAP, Amazon, Michael Kors, Marks & Spencer, Lacoste, Puma, Intimissimi and Hanes.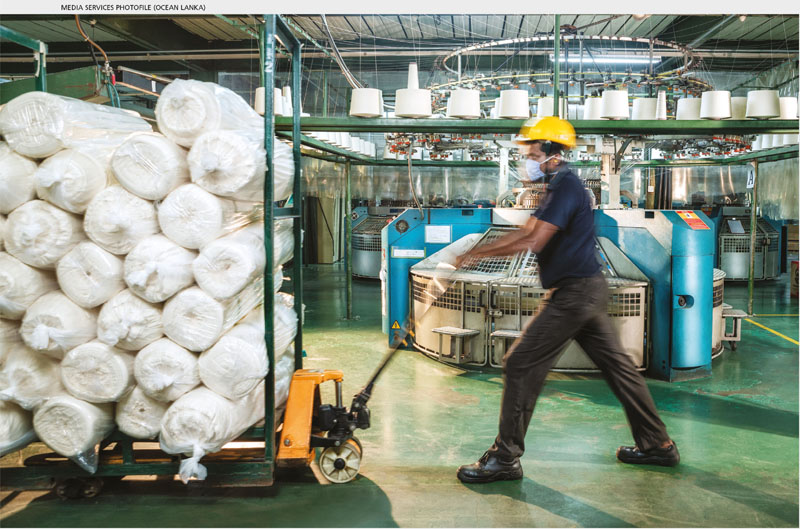 How has the landscape changed over the past two decades?
A: Our journey commenced with 150 employees – and our initial production was around 330,000 pounds of fabric a month. Presently, we have more than 1,900 employees, and our monthly production capacity has increased to a little over three million pounds of fabric and yarn. This wouldn't have been possible without our employees' hard work and dedication.
However, it has not been a simple journey of progress. For example, prior to the suspension of the GSP+ facility in 2010, Ocean Lanka had garnered noteworthy demand in the European market courtesy of the scheme's provisions.
The company did not wallow in despair as the EU suspended the provision to Sri Lanka. Instead, we diversified our product portfolio beyond traditional export nations, and provided sophisticated and creative solutions to global brands in the US market.
Ocean Lanka possesses tremendous export potential as it has gained a strong reputation worldwide for the ethical manufacturing of premier fabrics trusted by leading global fashion brands.
Moreover, the global geopolitical situation with respect to the US-China trade war has created space for penetration in North American export destinations.
Having said that, a lot depends on how Sri Lanka deepens and diversifies its international economic ties, and whether we practise reactionary measures or take proactive steps to improve our market share.
What are the industry's shortcomings?
A: Sri Lanka's apparel and textile manufacturing industry is a significant and dynamic contributor to the country's economy.
However, we need to ensure that good medium and long-term policies – including policies for sectors such as energy, electricity and manpower – are implemented. These measures should be interlinked and applied swiftly.
For instance, the use of industrial biomass boilers is important to fulfilling the energy requirements of production processes. Ocean Lanka operates three boilers where the fuel source is predominantly rubber wood.
The increase in the use of fuel wood is an issue for forest cover. Therefore, it is necessary to invest in the cultivation of trees with biomass capabilities.
Due to the increased fossil fuel consumption and its associated environmental hazards, alternative energy sources that are cost-effective and environmentally-friendly have become popular.
I am certain that the industry would be appreciative if the government took the necessary steps to allocate more land to plant rubber trees and ensure a sustainable supply of fuel wood.
Similarly, water is a crucial component in textile wet processing. However, the increased demand and competition for clean water, from industrial and residential growth, has resulted in price hikes. This accounts for around 15 percent of our production costs.
Production processes could come to an immediate halt whenever the authorities decide to suspend the water supply. There were certain occasions during the dry season when the company had to deploy water bowsers to carry out production in its dyeing plant.
A comprehensive national strategy on conservation and the efficient use of water sources has become the need of the hour. Reusing and conserving water can have tremendous benefits – such as making the resource more affordable and reducing the cost of treating wastewater.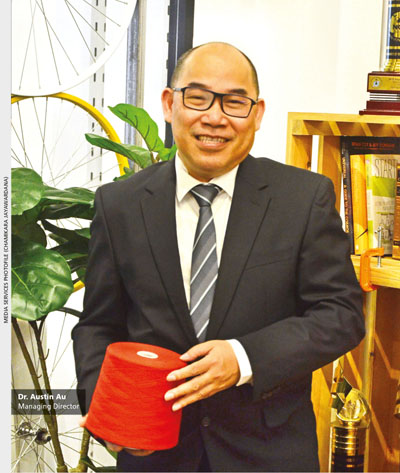 How does Ocean Lanka intend to emerge from the pandemic era?
A: While certain production facilities in the market were forced to scale down operations – either temporarily or permanently – Ocean Lanka managed to maintain its production capacity without having to resort to budget cuts or layoffs during the first wave of the pandemic.
The company's full-scale operations were restored when the lockdown restrictions were relaxed earlier this year and have commercialised protective facemask material to be used in the fight against the coronavirus.
We're now looking to ramp up personal protective equipment (PPE) manufacturing – including our own 100 percent natural and recycled cotton facemasks with natural antimicrobial properties.
Our stakeholders' health and safety is of paramount importance. We continue to work proactively with the Board of Investment of Sri Lanka (BOI) and relevant government authorities, to ensure the safety and welfare of employees, stakeholders and society.
Ocean Lanka continues to focus its efforts on securing supplies, and manufacturing and logistics channels to ensure that European and US customers' impressions of Sri Lanka as their preferred apparel and textile solutions provider do not change.
I'm proud and inspired by the way our company has risen to this challenge, with flexibility, resilience and courage – and above all, a genuine regard for the wellbeing of others.
– Compiled by Randheer Mallawaarachchi