FLASHBACKS
FLASHBACKS
SRI LANKAN STARTUPS
TRUSTED EXCELLENCE OVER TWO DECADES
Printing and supplying tea bag tags, envelopes and tagged pyramid mesh to the international tea bag sector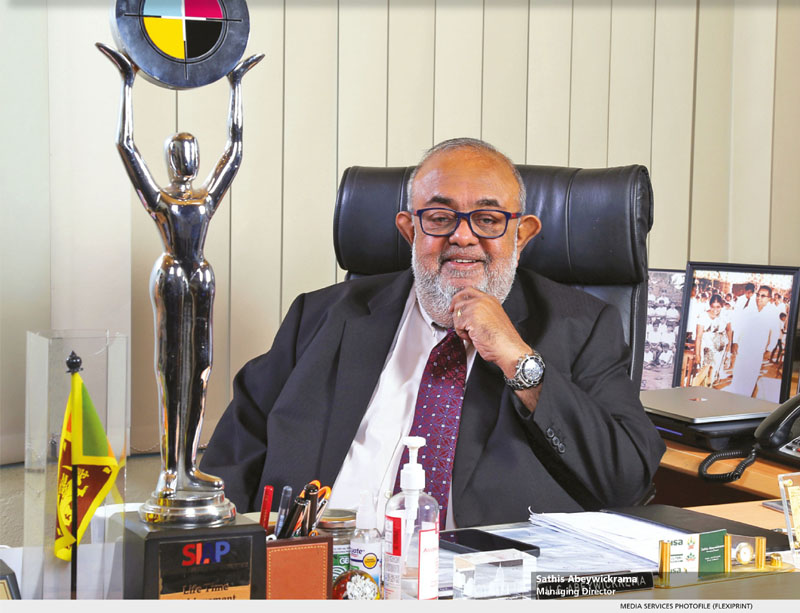 What was the motivation behind Flexiprint commencing operations in Sri Lanka?
A: Sathis Abeywickrama – Managing Director of Flexiprint – entered the printed packaging field in 1977/78 when Sri Lanka's open economy was booming. During this period, the value addition in Sri Lankan products saw a steep incline.
As he was closely associated with the tea industry – mainly Akbar Brothers – Abeywickrama knew the company faced difficulties sourcing excellent quality tea bag tags and envelopes, being one of the largest manufacturers of tea bags for export based in Sri Lanka.
Other Sri Lankan tea packaging companies also had very limited options when it came to procuring packaging. The printed packaging supplier providing them with tags and envelopes at the time had a monopoly on the market as there were no local competitors, and it was continuously running up prices, driving tea companies to search for packaging procurement opportunities overseas.
The time was ripe for a competitor to enter the market, and offer tea companies better and sustainable options. And as such, Flexiprint was established by Abeywickrama out of necessity.
Given the impacts of climate change, how has the landscape changed for the sector – in terms of ensuring brands are more sustainable?
A: We do our part in operating an environmentally sustainable brand. An in-house state-of-the-art waste treatment plant ensures that all factory effluents are treated and only clean water is released.
You can see this at our factory as we have fish in the outlet collection tank, which is part of an active biome with aquatic plants as well. All the rainwater that falls on top of our premises is collected and used for in-factory cleaning and washing, so that excess water is never used and wasted.
Meanwhile, our in-house thermal plate making system ensures that no harmful liquid effluents are released to the environment.
We use Forest Stewardship Council (FSC) certified material in our production with these paper and board materials being sourced from sustainably grown forests.
Presently, we have an ongoing project that aims to implement carbon trading so that our carbon footprint is neutral.
All these and more ensure that our brand is a picture of sustainability as we aim to work with a green ethic.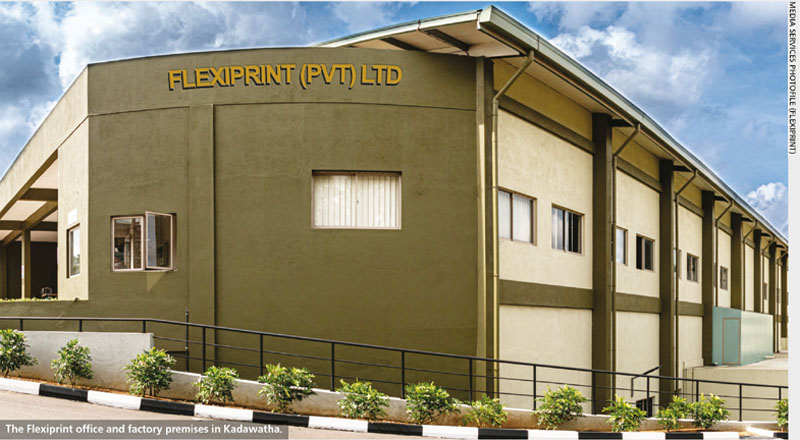 The past 18 months called for companies to be more innovative to survive. Have there been any notable changes in the way Flexiprint has approached business since the outbreak of the pandemic?
A: We have instituted many changes within the company structure and workflow, to ensure the safety of our personnel and how we conduct business in a bid to survive.
Within the factory, we have begun cross-training certain department personnel so they learn the skills needed to operate machinery besides what they were initially trained for in their departments.
If anyone is infected with COVID-19 and cannot report to work for some time, these cross-trained personnel can share shifts and divide the workload to work in other departments so that operations are not stalled.
The usual physical distancing regulations and sanitising protocols are mandatory, and corporate punishments are administered with a prior warning for those who break protocol.
Visitors and customers are not permitted on the premises anymore because even if they're vaccinated, they still pose a risk of being potential carriers. Therefore, mandatory physical meetings are only allowed directly outside Flexiprint while wearing masks and maintaining physical distancing.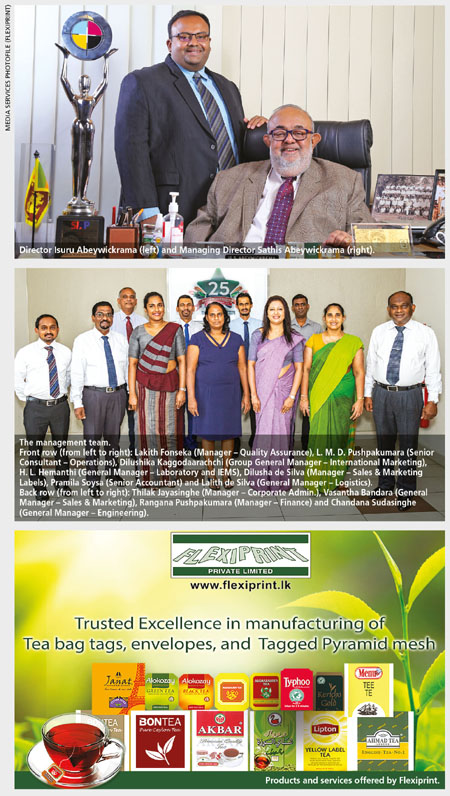 When possible, all other meetings are conducted online using Microsoft Teams, Zoom or Google Meet. Even our sales and production meetings are held online as having meetings in rooms with air conditioning is not advised.
Within the building, factory and office staff members are not permitted to visit each other's departments, unless it is necessary for the flow of business and with prior permission.
Furthermore, lunch breaks are divided so that minimal personnel are in the lunchroom at any given time.
What do you consider to be the brand's most notable achievement to date?
A: Flexibility, quality and speedy service have helped us retain 100 percent of our customers over the past three decades, as well as maintain a brand image that is synonymous with continuity and sustainability.
This has enabled us to be a market leader with a market share of 63 percent.
Most importantly, we've achieved our goal of being positioned as the most innovative supplier for the tea packaging sector over our existence as we have adopted the latest trends as and when they've taken hold in the market.
And finally, what are the organisation's goals for the future?
A: Flexiprint is well established in the Sri Lankan tea market, having served 63 percent of tea manufacturers over the last decade. The company is also said to be the largest supplier to Dubai and parts of North Africa; and it is in the process of capturing markets in the heart of Africa as well.
As the COVID-19 threat lessens in time, we hope to market ourselves in the UK and rest of Europe. At the same time, we hope to increase our market presence in Australia and East Asia where the company currently has loyal customers who have placed their trust in it.
Our steady growth rate of 10 percent a year is expected to rise to above 15 percent with our venture into the self-adhesive label production market, producing labels for the coconut, seafood, apparel, pharmaceutical, petroleum and other fast-moving consumer goods (FMCG) sectors.
Another of our goals is to be 100 percent carbon neutral in the next two years, and enter the food grade digital printing arena as it is becoming a viable option with the technology gradually emerging from its infancy, and becoming a more reliable platform locally and globally.
As always, we at Flexiprint aim to increase our CSR activities to give back to the community that has experienced the toughest time in recent years.
– Compiled by Ashwini Vethakan