FOOD SECTOR
FERTILISER FIASCO

FALLOUT
Janaka Perera urges Sri Lanka to draft a new national policy on agriculture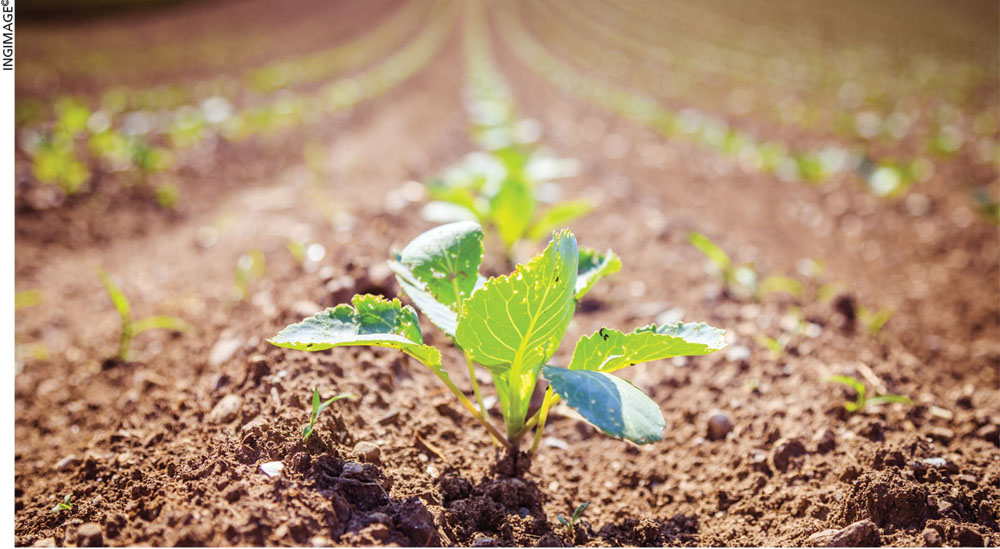 In December, the World Food Programme (WFP) announced that around 30 percent of Sri Lanka's population – that's over 6.5 million people – were facing food insecurity. Of this number, malnutrition and lack of food had affected 67 percent and 35 percent of the populace respectively.
Needless to say, the former government's misguided agricultural policy was a disaster that jeopardised the country's food security despite warnings by scientists and agriculture experts. The moment former president Gotabaya Rajapaksa decided to stop the import of chemical fertiliser practically overnight, thousands of farmers were forced to go organic.
Eventually, the government was compelled to spend hundreds of millions of rupees on subsidies and pay compensation to farmers in an effort to make up for the loss of productivity. The production of tea, which is one the island's main cash crops, reportedly fell by 18 percent.
Farmers needed sufficient time to switch from agrochemical to organic fertiliser even on a limited scale. It's not possible to carry out organic farming on a large scale. Plants need nutrients such as nitrogen, potassium and phosphorus, and organic fertiliser cannot meet all these requirements.
As a result of using organic fertiliser, it's impossible to realise standard yields – developed countries understand this reality. We expect food quality through organic farming but quantity is more important in commercial agriculture because it helps feed more people.
In addition, more labour is needed for organic farming, the costs and risks are high, and the requisite inputs are expensive. Quality organic fertiliser can't be produced inexpensively and additional time is required to procure the necessary ingredients.
When all these expenses are taken into account, the cost of production for farmers is obviously very high. And when the price of produce goes up in the market, it hits consumers.
Consequently, farmers opt to stay away from farming. Whether this is in the context of their land or the economy, the outcome is the collapse of the country's agriculture sector.
The problems associated with chemical fertilisers and agrochemicals lie in their irregular application. Unlawful practices such as applying fertiliser beyond the amounts required for cultivation, reapplying it before completion of the required period, and washing containers using agrochemicals in rivers and reservoirs have harmed people's health, as well as damaged the environment and soil.
This bad practice destroys various ecosystems including water, land and biodiversity on a large scale.
The root cause of problems faced by the agriculture sector is that Sri Lanka doesn't have a stable agricultural policy. It changes periodically depending on which political party is in power.
It's foolish to want to eliminate commercial cultivation and imagine that the food required by people can be supplied through home gardens. People living in urban, semi-urban and rural areas can't cultivate all the food they need to survive food shortages. Only some quality foods can be grown in a garden.
Many people, especially apartment dwellers, don't have sufficient garden space to cultivate vegetables. Most urbanites and city dwellers are busy working, and don't have the time or energy to invest in cultivation.
To establish a fair and sustainable food and agriculture system, it is imperative to change the existing market system. The power of primary producers in the market was completely lost after they became victims of middlemen.
Since farmers don't have the necessary resources to store, process and add value to their produce, they have to sell them as primary products to middlemen at low prices. When farmers intervene in the market individually, their bargaining power is also very low.
According to statistics, the amount that farmers earn in the agriculture production value chain is far less than what middlemen do. Consequently, Sri Lanka's agriculture sector is no longer economically profitable for farmers and rural communities.
This situation is explained by the fact that the vast majority of the country's poor live in rural areas.
Since the government has virtually given up intervening in the agricultural produce market, the entire market is currently under the control of a few private traders. As a result, farmers are unable to get a fair price for their produce – and consumers aren't able to obtain sufficient food at affordable prices.
Sri Lanka needs to intensify its efforts to build sustainable agricultural food systems that are better able to withstand crises and shocks. A national policy should be developed to ensure that the country's land and other natural resources can be used to protect people's human rights, food sovereignty and the renewable energy of ecosystems.
The solution lies in restructuring the entire agriculture system.