SINGAPORE TODAY


AN ASIAN
ECONOMIC TIGER
Monita Pesumal analyses a model state that is said to be Asia's most digitally competitive economy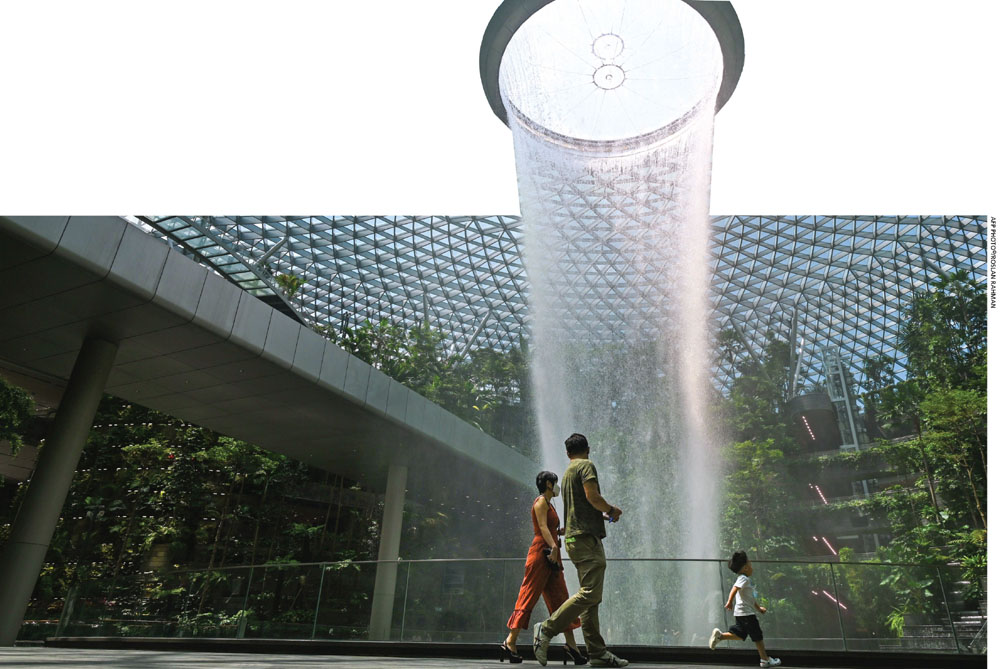 Due to the absence of substantial natural resources, Singapore is reliant on industry and services. It is one of the world's most connected countries – strategically located along major trade, shipping and aviation routes. This makes the Port of Singapore the second busiest in the world.
Recent statistics from the Maritime and Port Authority of Singapore (MPA) reveal that this diverse harbour handles over 130,000 vessel calls on average each year.
It is also the busiest container transhipment facility in the world, connecting some 600 seaports in over 120 countries. The port's terminals handle half the world's annual supply of crude oil, steel, petroleum products, natural gas, cement, automobiles, machinery and so on.
Singapore's exports of machinery and transport equipment, chemicals and byproducts, manufactured goods, food, livestock, animal and vegetable oils and fats, waxes, beverages, tobacco and other crude material were estimated to be worth 710 billion Singaporean Dollars (S$) last year.
This represents a 13.5 percent increase in exports over the previous year. Taiwan, the US, the EU, Malaysia, China, Japan, South Korea, Thailand, Indonesia and Hong Kong are Singapore's largest trading partners.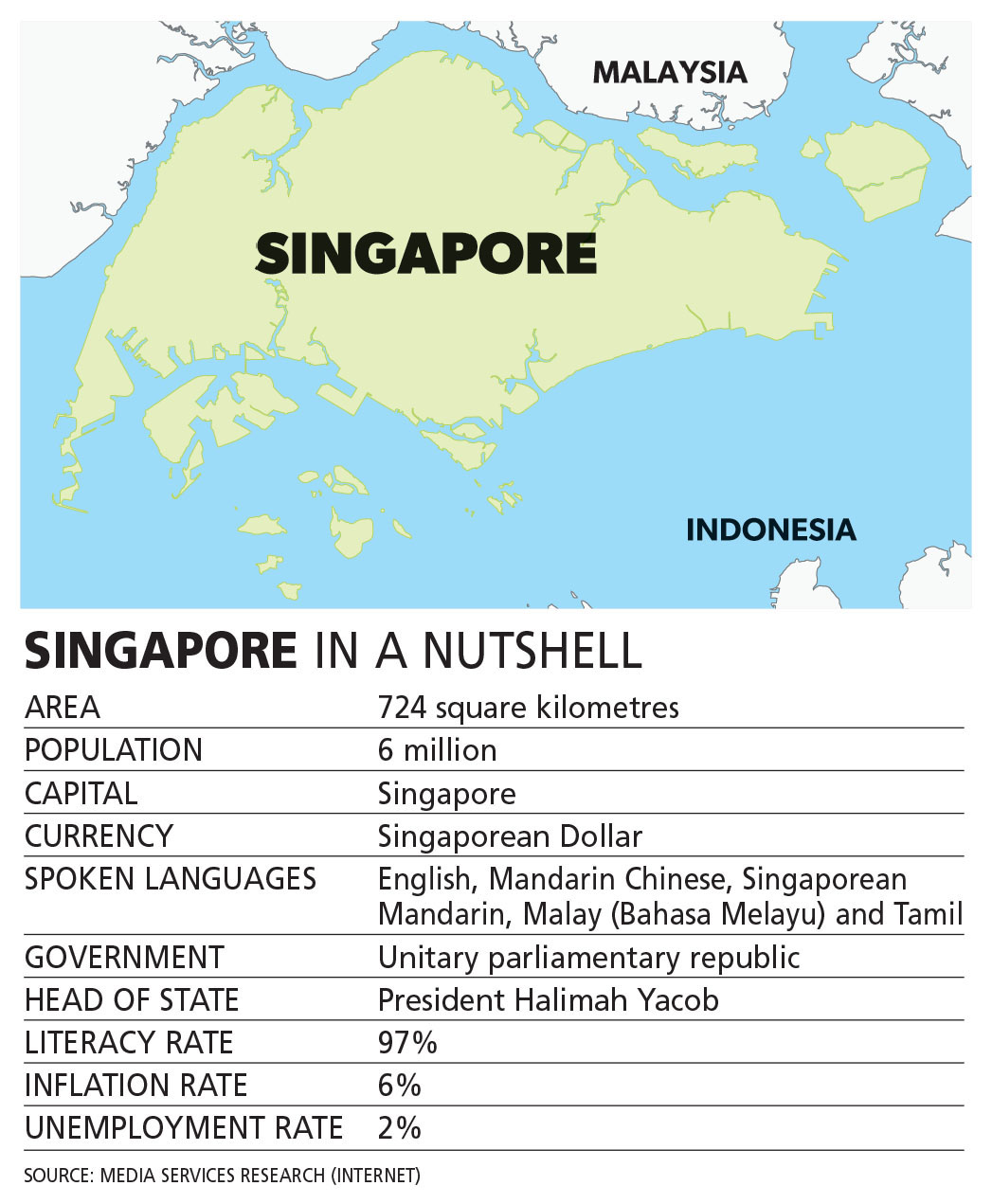 The city state imports mostly from mainland China and ironically, its exports to Hong Kong are the highest in value. This is a prime example of how raw materials are trans­formed and refined to create a value added ecosystem.
Classified as a high income country, and backed by a strong and stable currency, Singapore's main service industries include aerospace, creative services, banking and finance, pharmaceutical and biotechnology, medical technology, profes­sional services, information and communications technology, logistics and supply chain management, precision engineering, urban solutions and sustainability.
Even during global economic downturns, the country has continued to be one of the world's healthiest economies. Thanks to former premier Lee Kuan Yew's (LKY's) visionary leadership, which spanned three decades, Singapore is deeply rooted in political and operational stability.
Corruption is minimal in Singapore and it is widely regarded as one of the safest countries in the world with consistently low crime rates, and a transparent legal and public administration system.
As one of the world's most progressive economies, Singapore enjoys the highest GDP per capita among its regional counterparts Australia, Hong Kong, Malaysia and New Zealand. When LKY took over leadership, Singapore's per capita income was about US$ 400 – today, it exceeds 65,000 dollars.
To help Singaporeans cope with global inflation in a seemingly difficult year however, the city state's treasury has pledged S$ 3 billion above the support package of eight billion dollars pledged last year.
Sound monetary and fiscal policies continue to be the hallmarks of Singapore's low risk economy, which is the third most competitive globally. In terms of investor confidence in the city state, it's worth noting that Singapore is the fourth largest receiver of foreign direct investments (FDIs) in the world.
An emphasis on national security, modernisation of the economy, industrialisation and social welfare transformed the former British colony and post-Malaysian independent city from a developing country into one of the most prosperous nations in Asia.
Lee was often criticised for exercising autocracy and interfering in the private lives of citizens. However, he believed that their strong work ethic, skills and abilities were the nation's assets. His son Lee Hsien Loong has been Singapore's prime minister since 2004.
To continue his father's legacy of developing world-class talent, the younger Lee launched SkillsFuture Singapore to help Singaporeans embrace lifelong learning and skills, and the Smart Nation Singapore initiative to use technology to create a future of better living, more opportunities and stronger communities.
Today, over 30 percent of the workforce holds a university degree and another 15 percent have earned a diploma or professional qualification. Singapore's bilingual education policy means that people are proficient in English and at least one other language – Mandarin, Bahasa Melayu or Tamil.
After the lockdowns implemented due to the pandemic, the country is now back in business and open to all travellers without quarantine or testing requirements, regardless of their COVID-19 vaccination status.
Jewel Changi Airport, the Singapore Grand Prix's Formula 1 night races, Universal Studios, the Singapore Botanic Gardens (a UNESCO Heritage Site) and the Gardens by the Bay are glamorous attractions, which when added to country's lush parks, hawker streets and shopping festivals, render it a dream holiday destination.
The city state welcomed 6.3 million visitors last year, exceeding the Singapore Tourism Board's forecast. To top it off, Singapore's Changi recently regained its title as the world's best airport after losing its crown to Qatar for two years during the COVID-19 pandemic.