FLASHBACKS
SRI LANKAN STARTUPS
A WALK DOWN MEMORY LANE
A look at how the past shaped the future
How would you describe market conditions when Prime Lands was launched?
A: The year was 1995 and enthusiasm was at an all-time high in the real estate market – especially since particular groups controlled and oversaw a majority of projects throughout the country.
It has been over a quarter-century since Prime Lands commenced operations, energised by the mission of making the world a better place.
Our grand vision and aspirations compensated our paltry initial capital – and we attempted to steer ahead of the formidable competition that prevailed through sheer courage and determination.
As a local business entity, Prime Lands leveraged the latest innovative approaches when it came to delivering real estate products – with the clear goal of achieving progress, introducing novel innovations to the market and offering customers an unparalleled service.
Such efforts have earned our organisation recognition as a trustworthy and reliable Sri Lankan real estate company.
Could you describe the transformation that the organisation has undergone since its inception?
A: Our operations officially commenced in 1996, merely a year after being registered. The project in Kalagedihena marked the beginning of our great journey and was a resounding success.
Although we were largely confined to the Colombo and Gampaha areas at the beginning, our organisation eventually spread across the country with unique land development projects covering 16 districts.
Prime Group's parent company Prime Lands has launched more than 4,000 land projects covering 16 districts in Sri Lanka over the past 25 years, garnering a loyal customer base in excess of 300,000 along the way.
What were the main obstacles and limitations that the company has had to overcome?
A: Finding capital, creating a brand name, obtaining loans, staying ahead of the competition, and locating and discovering the ideal talent to meet our labour requirements were the challenges that Prime Group observed, which are inherently uniform limitations for any startup.
Despite such daunting adversaries, we believe that our organisation has established new dimensions to the real estate sector through the introduction of innovative ideas and processes.
And what were some of Prime Group's most notable successes?
A: Prime Group is positioned as a clear example of an agent that is adept at transforming adverse situations into opportunities.
Our group sensed the global financial crisis of 2007/08 beforehand, enabling us to prepare for its aftermath. This was a period when inflation was at its peak in the sector so we refrained from acquiring new land during this time, leaving allocated funds untouched.
This laid the platform for a strong comeback in 2010, enabling the group to acquire the loss making Ceylinco Grameen Micro Finance – which was rebranded as Prime Grameen – and transform it into the financial giant it is today.
Although this was subsequently acquired by Hatton National Bank (HNB) – thereafter being rebranded for the second time as HNB Finance – we still hold a 38 percent stake in the organisation.
How does the group thrive and persevere amid changing market dynamics?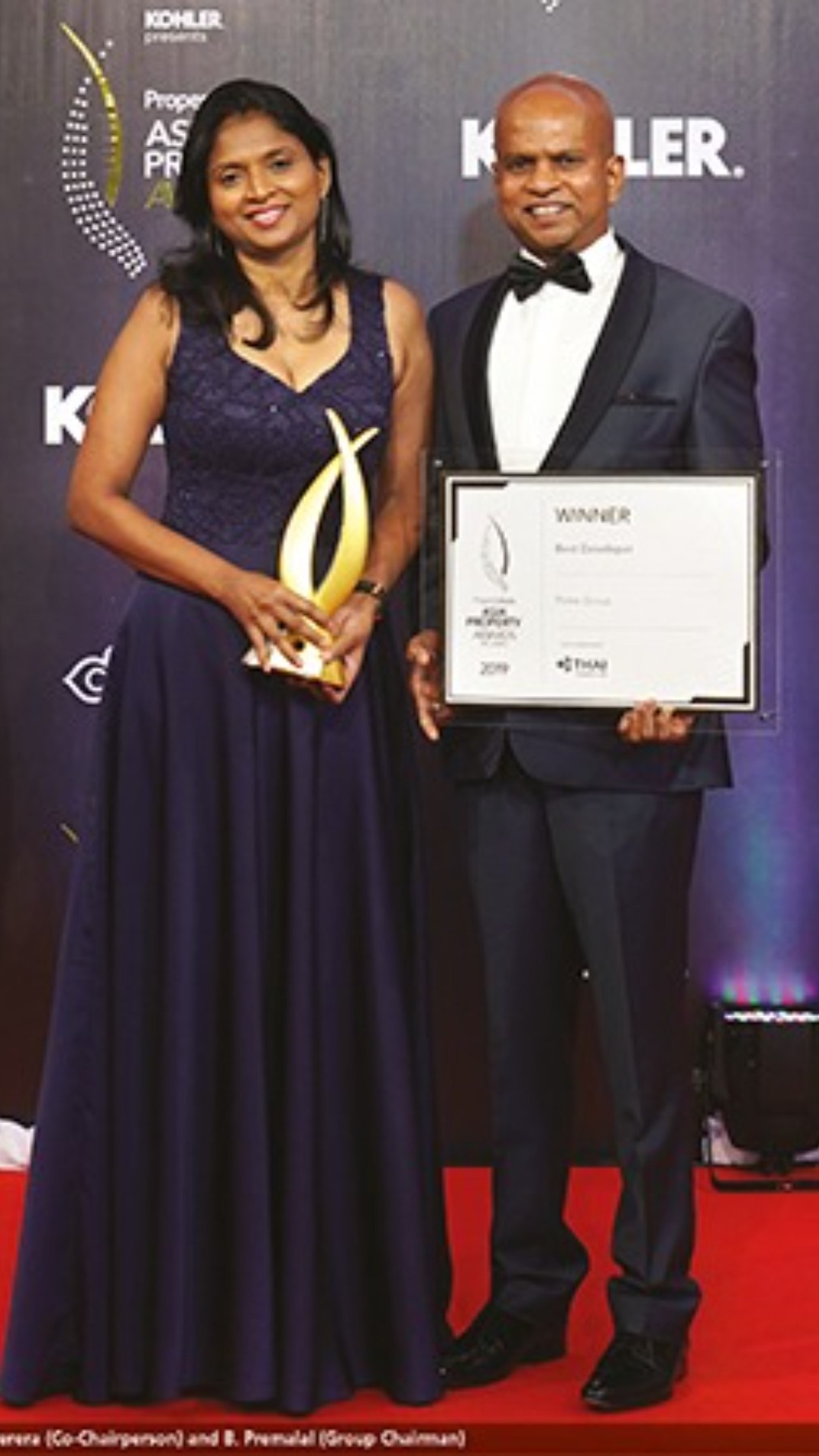 A: Prime Group is remarkably resilient with the strong rebound that both real estate companies in the group showcased in the wake of the Easter Sunday attacks in 2019 and the more recent pandemic outbreak serving as prime examples. These are setbacks that generally lead to the collapse of organisations.
Meanwhile, our group was able to forge ahead due to its impeccable financial and leadership strength, seamlessly complemented by a solid brand name and trust earned over a quarter-century.
In 2012 and 2013, we identified a major gap in the local apartment sector – all apartments were confined to Colombo, and generally overpriced and unaffordable.
To bridge the gap, the group launched its condominium property arm – Prime Residencies – whereby it was a pioneer in introducing the concept of affordable luxury to the sector. This enabled individuals to purchase apartments in Colombo and the suburbs with all the luxury amenities at affordable rates.
Our group has launched over 40 apartment projects so far, and completed and delivered 35 projects – this displays its capacity in terms of its ability and commitment to deliver on promises.
Last year alone, Prime Residencies completed three projects while the pandemic was ongoing – viz. The Beach Front I in Uswetakeiyawa, Prime Residencies Edmonton Road II and Bella Rajagiriya.
What do you consider to be the group's most commendable projects?
A: The group's ultra-luxury flagship property The Grand, Ward Place in Cinnamon Gardens, is undoubtedly the jewel in the crown. The project is marketed as the first and only high-rise in the area that stands at over 160 metres with 37 floors.
This project – which is expected to be completed in June 2022 – was recognised as the 'Best Luxury Condo Development (Colombo)' at the latest PropertyGuru Asia Property Awards in Sri Lanka.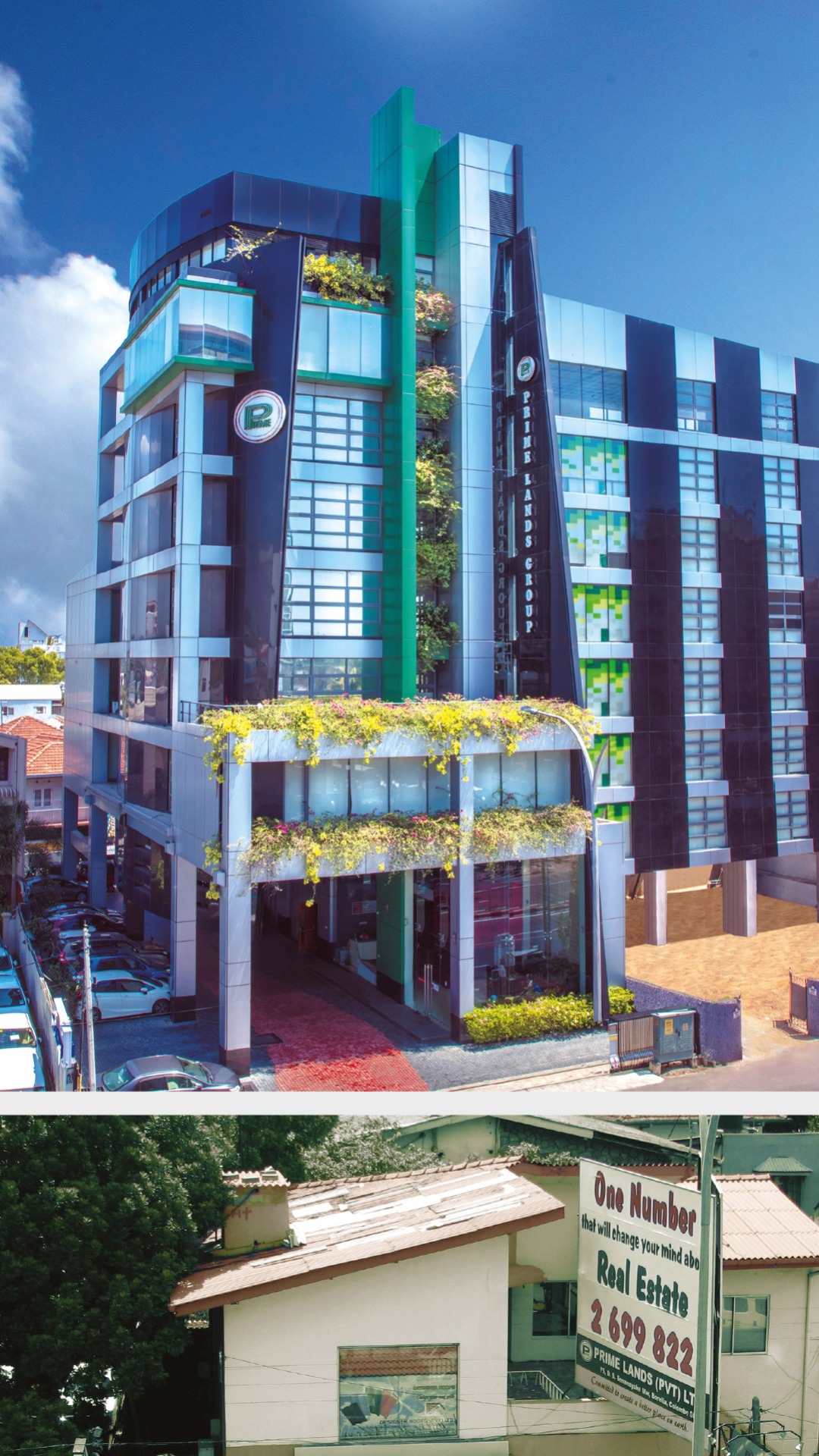 Apart from this, we commenced pre-sales of The Palace in Gampaha, which is a mere 100 metres from the Colombo-Kandy Road and spread across 13 acres of land, consisting of two and three bedroom apartments.
Since pre-sales were launched two months ago, customers embraced this project with great enthusiasm. We have sold more than 200 units, which is a remarkable achievement given the current global predicament. This clearly signifies the trust and loyalty our customers have in us.
Where do you see Prime Group heading in the future?
A: When assessing the future, B. Premalal and Sandamini Perera remain very optimistic about the real estate market.
They feel that this is the best time to invest in property as interest rates have reduced significantly, leading to a surge in willingness to invest on the sector as an asset class. Real estate has become an attractive asset class that will provide hefty capital gains and attractive rental yields.
The long-term goal of Prime Group is to shift from a private family owned enterprise to a public owned organisation, broad basing its shareholders while earning the status of an iconic international player in the region by pursuing an IPO in the near future.
– Compiled by Randheer Mallawaarachchi