FIRST DRIVERLESS METRO TRAIN CROSSES SYDNEY HARBOUR UNDERWATER
A driverless metro train has travelled under Sydney Harbour for the first time in what has been described as a "significant moment" for the  city.
Engineers put the new track work to the test early on Friday morning in the first of many test runs for the line.
The twin tunnels run under the water from Blues Point to Barangaroo, forming a part of the bigger Sydney Metro expansion.
After riding the driverless train into the city from Chatswood, Sydney Metro project officer Hugh Lawson said "everything went very smoothly".
"It is a really significant moment," he said.
To accommodate the Sydney Metro project, six new train stations have been built across the city's CBD, at Crows Nest, Victoria Cross, Barangaroo, Martin Place, Pitt Street and Waterloo.
With tunnels running hundreds of kilometres long, and up to 40 metres deep, borers cleared 170,000 tonnes of crushed rock and sediment for the Metro City and Southwest line.
They also cleared 650,000 tones for Barangaroo station.
The first half of the Metro City and Southwest line, from Chatswood to Sydenham, is set to open to passengers in 2024, while the second part of the line, from Sydenham to Bankstown, is not due until 2025.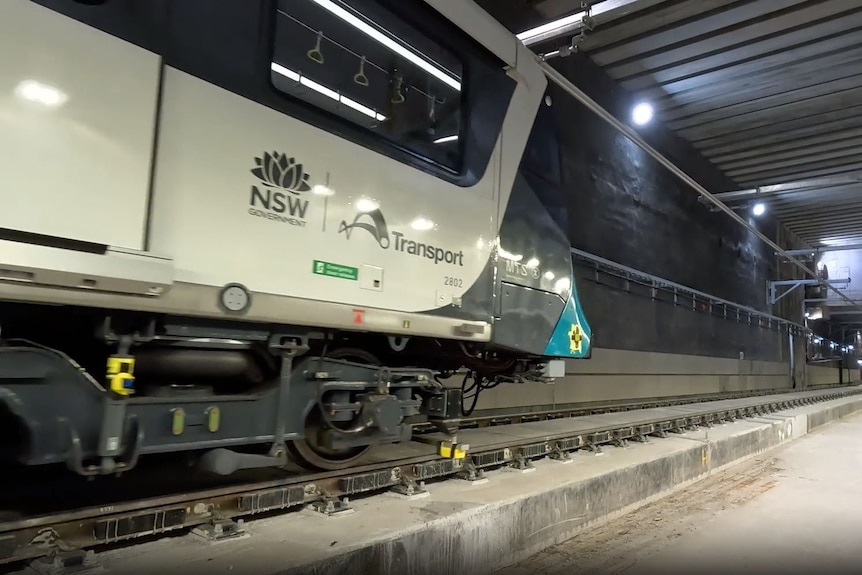 The metro lines are designed to be "turn up and go", with trains departing every four minutes in peak periods, and more capacity expected in the future.
During initial testing, trains will plod along at 25 kilometres per hour, before eventually trialling top operational speeds of 110kph.
Engineers will employ an unconventional method for the next stages of safety testing.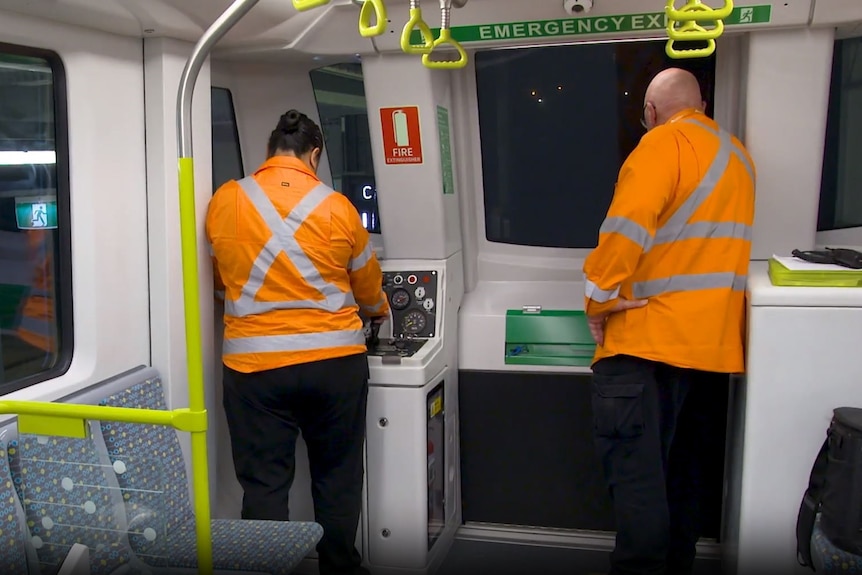 "We need to know what it's like with passengers on board," Mr Lawson said.
"We can't put real passengers on, so we will have masses of water bottles on board… they simulate the weight of having a fully loaded train."
The Metro City and Southwest project is the second instalment of the Sydney Metro, following the Northwest line, which opened in 2019.
Passengers can embark on their own journey under the harbour in 2024.
Budget blowouts plague metro project
The budget for the Sydney Metro project has blown out by billions.
When it was first announced by the previous state government, the project was estimated to cost taxpayers about $12.5 billion.
The cost has since come in at more than $20 billion, according to the new government.