FARMING SECTOR

A
SMART

FARMING HARVEST!
Ruwandi Perera hopes tech driven agriculture will feed the world's hungry
Despite food being a basic necessity, hunger is among the world's main problems. This is an era where we have conquered lands and oceans, explored outer space for signs of life and commanded robots to do our bidding… but the number of people dying without food is staggering.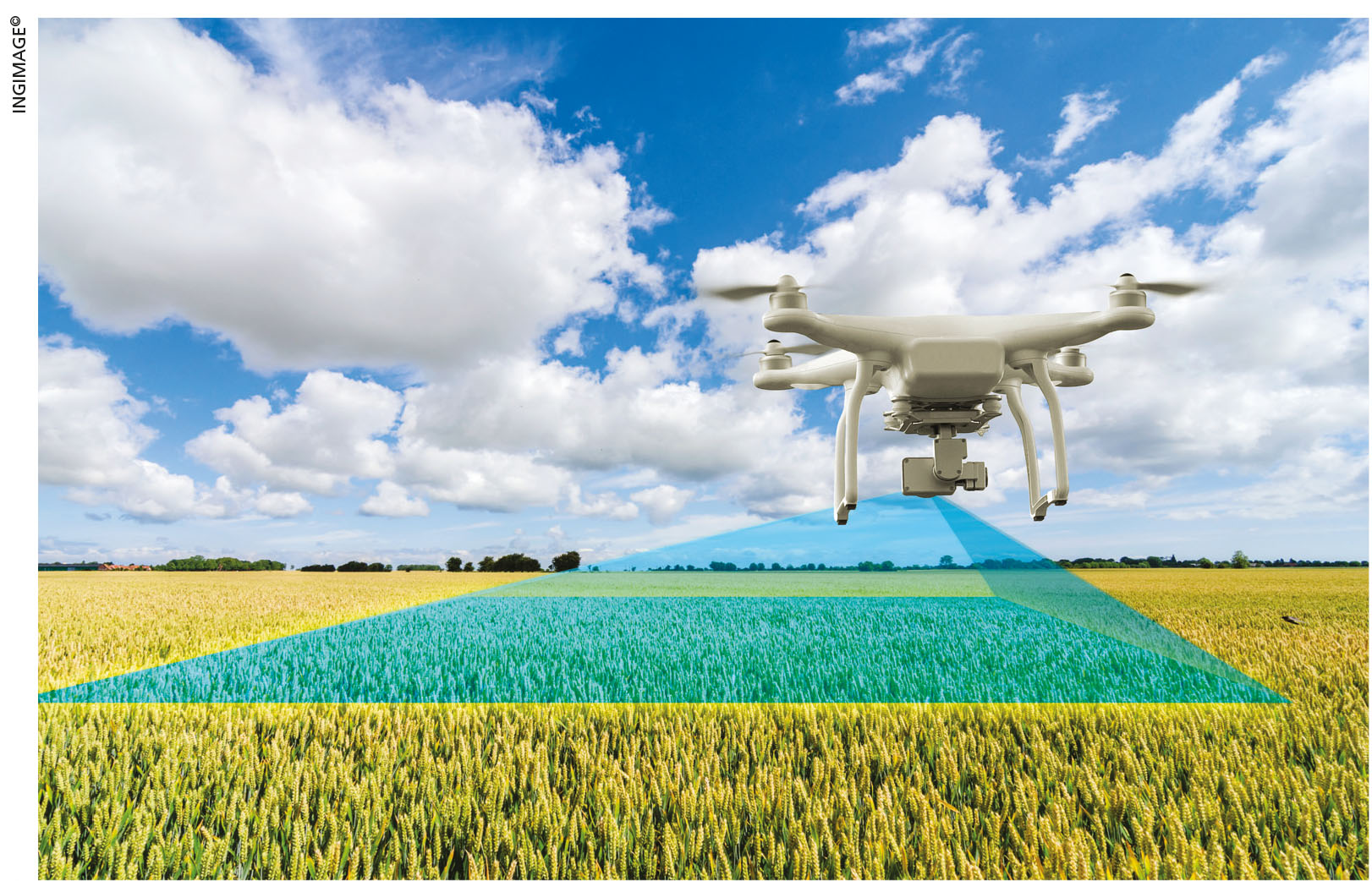 The World Food Programme (WFP) estimates 135 million people would go hungry this year with another 183 million on the brink of facing a food crisis. While these estimates were made prior to COVID-19, The New York Times reports that the pandemic will almost double the number of people experiencing acute hunger to 265 million by the end of this year.
Although the reasons for increasing hunger levels are simple to understand, they're complex to eliminate: excess demand and deficient supply, unequal distribution of food, agricultural shortfalls for multiple reasons including soil degradation and climate change, and overall underinvestment in the sector.
In Sri Lanka, agriculture contributes around seven percent to GDP while in most countries including those in the developed world, the average is 10 percent or so. Nevertheless, it's apparent that agriculture is among the most important sectors.
Small-scale farmers who use semi-traditional and traditional methods account for a major share of the world's produce. Traditional methods are time-consuming, costly in the long run and season specific, providing farmers with low margins and thus driving youth away from the fields.
The technology presently being used by a majority of farmers is limited to heavy machinery and irrigation systems that require large investments. And whereas the technology needed to implement smart farming is available and has proven to be effective, access remains limited. Most often, this isn't due to a lack of funds but a gap in awareness.
Therefore, it is essential for Sri Lanka and the rest of the world to seriously consider promoting smart farming by way of digital techniques, to improve harvests in terms of both quality and quantity.
Precision agriculture is the solution to the world's agricultural dilemma, and technologies such as drones, IoT, mobile app driven machinery and AI are part of the formula.
When practising precision agriculture, farmers can be exact when detecting pests, optimising crop hygiene, managing irrigation, selecting seed types and preparing the soil. By targeting low waste and high productivity, farmers can make the most of limited land and labour.
Drones have been a magic wand that turns farmers' fantasy into reality. Aiding a range of tasks from scanning fields for pests to distributing water and fertiliser, and monitoring crop health, drones are among the most user-friendly, cost-effective and sustainable solutions
to farmers' problems. Given the possibility of sharing or renting drones, the required capital could now be affordable.
If most farmers were to use smartphones, controlling drone activity would be a no-brainer. The wide use of smartphones opens up a plethora of additional options for farmers – such as being up to date on weather conditions, performing transactions ranging from plant orders to harvest sales, and sharing and having access to best practices.
AI is also assisting the smart farming revolution. With image recognition technology trained to identify different plants and animals, farmers can monitor fields more quickly and accurately than in the past.
This technology does not necessarily call for drones to be used – strategically placing sensors around fields will offer farmers a real-time view of crops from anywhere on their smartphones. Using technology in agriculture also provides extensive data that can be utilised in many ways. From deciding which crop to water to providing innovation labs with adequate information to come up with the next best wheat variety, the data received and stored is immensely useful.
The results of using technology to enhance agriculture not only include increased food supplies and better quality crops around the world; they translate into more people looking to invest in agriculture. And the implementation of smart farming implies a greater emphasis on sustainable agriculture, which in turn will help combat climate change.
Consider our paddy fields. With chenas and garden plantations manned by farmers toiling with their mammoties, it may be impractical to imagine that our agriculture sector can be enhanced by using drones, AI and IoT.
Yet, the benefits of a positive attitude, shareable technology platforms and smart agriculture friendly policies combined with proper education are immeasurable.