SOUTH KOREA TODAY
MODERN-DAY 'TECHCONOMIE'
Monita Pesumal presents a snapshot of one of the most affluent economies in contemporary Asia
A member of the G20, South Korea stands proud of its accomplishment as the world's 12th largest economy. Despite its notorious neighbour North Korea being one of the most secluded economies on Earth, South Korea's economic freedom score by contrast is 74 – which makes its economy the 25th freest, according to the 2020 Index of Economic Freedom.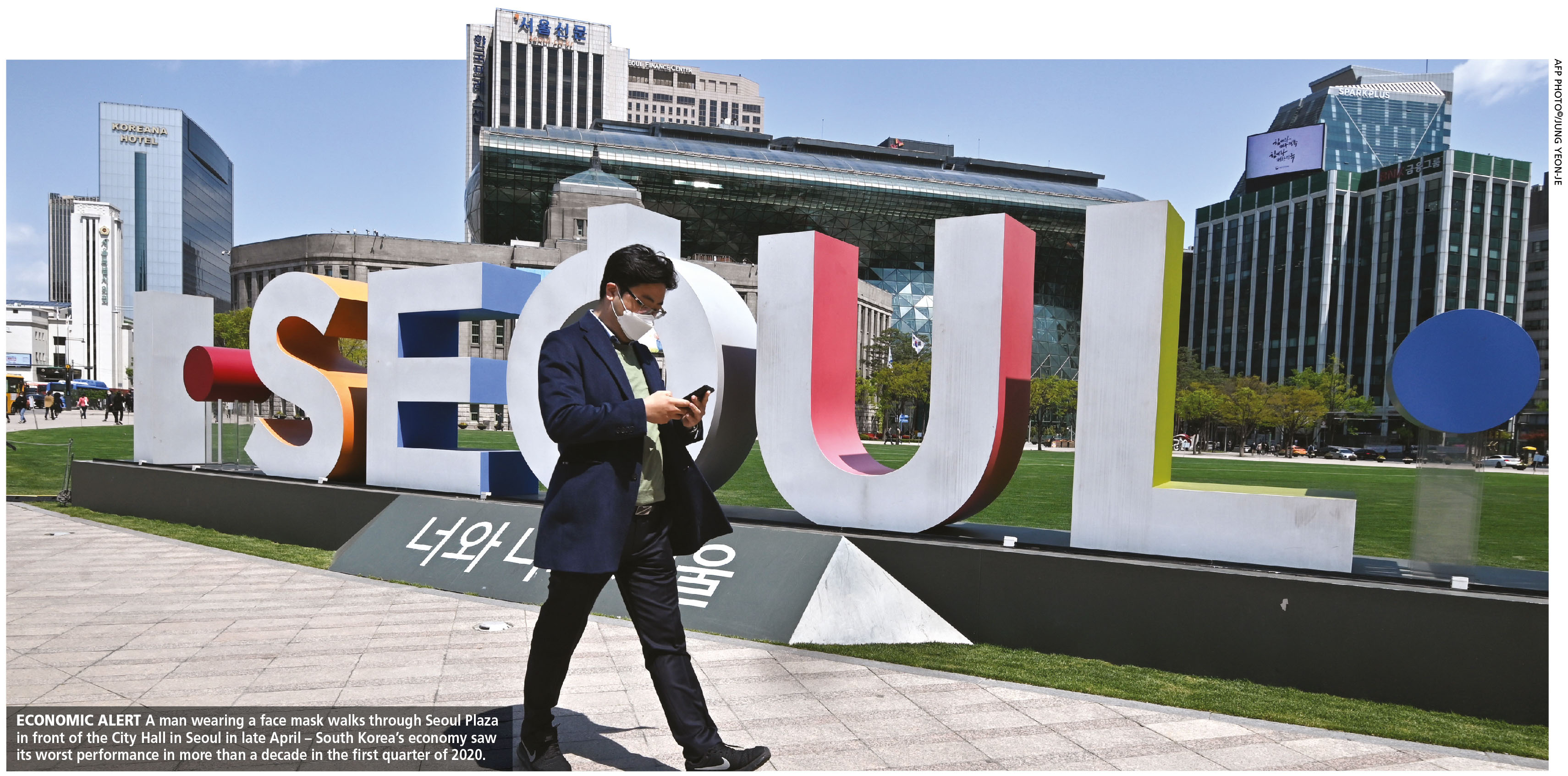 The republic's economic prowess lies in its heavy industrialisation and rapid technological evolution driven by the chaebol (a term coined in 1984 to describe a family owned entity similar to a conglomerate) race. Samsung, POSCO, LG Electronics and the Hyundai Motor Company fall into this category.
Seoul has made immense progress in the past few decades to establish itself as a hi-tech industrialised nation.
Driven by international trade and cutting-edge technology infrastructure, South Korea entered the trillion dollar club in 2004. It is now among the leading global exporters with major export products including integrated circuits (e.g. computers, phones and other electronics) and cars.
The republic presents opportunities for foreign direct investments, which is reflected in its ease of doing business ranking.
As a haven for tech junkies, some refer to South Korea as the internet capital of Asia. The country is said to have one of the world's fastest internet connection speeds – South Korea's average broadband speed is over 80 Mbps, placing it ahead of Canada, the Netherlands, China and Norway.
It is also reported to have the best 4G availability in the world with users being able to receive a signal more than 95 percent of the time. And in April last year, South Korea was the first country to adopt 5G on a large scale. What's more, it continues to lead the world in net penetration rates with nearly every household being online.
Pangyo Techno Valley – located 20 minutes south of Seoul's ultramodern Gangnam District by metro – is dubbed by many as South Korea's Silicon Valley. It houses some 1,700 tech, gaming and startup companies flooded with urban millennials eager to contribute to the country's booming tech infrastructure.
Indeed, South Koreans live and breathe technology in most aspects of everyday life.
Cashless payments are accepted in almost every store, cab drivers operate with four or more screens mounted on their dashboards and schools have integrated ICT at all levels of the education system to foster next generation learning. Wireless internet, electronic blackboards, VR devices, notebooks, tablet PCs and digital textbooks are widely used in South Korean classrooms.
The republic is ranked among the best in the world for its education systems and knowledge of students. In fact, over 60 percent of South Koreans have graduated from a university or similar educational institution.
In terms of healthcare, the republic has relied on groundbreaking technology to contain COVID-19 and is one of only a few countries that have managed to curtail the pandemic to within its territory. And the country is depending on hi-tech solutions such as a mandatory app that tracks the location of new airport arrivals.
Furthermore, the government has rolled out location tracking bracelets for people who don't quarantine themselves. This solution emerged after reports of people tricking the state mandated app by leaving their smartphones at home. According to the Associated Press (AP), the wristbands immediately alert authorities if people tamper with the bracelets or cut them off. The republic also went ahead with legislative elections in April at the height of the pandemic.
In the meantime, President Moon Jae-in's approval rating has climbed steadily as South Korea's response to COVID-19 is viewed as a global success story. The nation's programme of widespread testing and contract tracing dramatically slowed the spread of the virus.
In an address to South Koreans in March, the president pledged inter-Korean cooperation on healthcare in battling the virus. But despite his offer, North Korea officially maintains that it has no confirmed cases of COVID-19 and completely closed its borders.
In May, North and South Korea exchanged gunfire over the DMZ between the two nations. The exchange began when North Korean soldiers shot at a South Korean guard post. No casualties or damages were reported on either side.
The DMZ was established following the Korean War in 1953. Easing military tensions at the border was a mandate reached between leaders of the two countries at the 2018 Pyongyang summit.
Unlike their counterparts in the North, Koreans in the South enjoy a long and healthy life, and a high standard of living. The republic boasts one of the highest levels of human development in Asia, and is ranked ahead of Spain and France in the 2019 Human Development Index.
Culturally, its entertainment, dance and music scene became a phenomenon over a decade ago, and has turned into an obsession today. K-pop, movies and dramas are everywhere. Not only do we hear South Korean pop music on a global scale but soap operas and cinema have made it to the world stage too.