F AIR
Getting high – a different view of the ocean's giants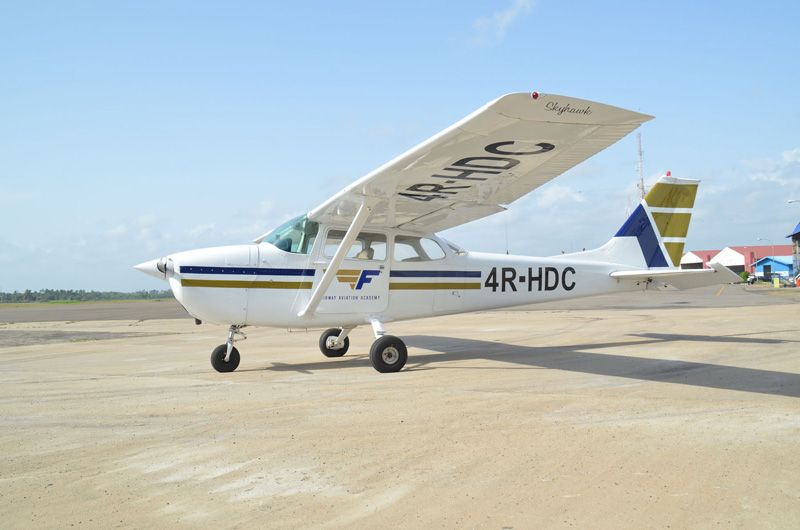 Aerial whale watching is exhilarating and I recently got the opportunity to relive this experience. Having watched whales and dolphins from boats, seeing them from up in the air was a totally different experience. I was spellbound by the iridescent silhouettes of whales and the dance-like movements of dolphins.
The magnificent giants can be appreciated in their natural habitat better when you watch them from air. Unlike going whale watching in a boat, you hardly disturb the surrounding waters. Furthermore, the sight of a whole blue whale from above, rather than the tip of the fin or tail, is so overwhelming and is an experience you get only with the bird's eye view from a plane. The blue whale is the world's largest mammal, and you see them a plenty in our seas. Who would ever think that this little island is blessed in abundance with some of the world's significant marine life phenomena?
May is definitely not the peak season to see marine life due to the monsoons, but my mode of travel meant that this was not going to hinder my sighting, for I saw 7 blue whales within 45 minutes! It is indeed way more than one could see during off season.
My journey to the southern coast to watch the whales and dolphins was made through Fairway Air, or F-Air as they are known. Their 3 seater planes require a bit of getting used to for those with space concerns, but the sights you get to feast your eyes upon once you are up there more than make up for it. Aerial whale watching is also a good option considering the time you spend, which is lesser than what you would to go out into the ocean by boat.
The bonus you get in air travel to watch the whales is that you also get to appreciate the beauty of the southern coast from high up above. The flight covers the island's best beaches like Weligama and the southernmost tip of Sri Lanka and the Dondra light house, to mention a few.
The journey was incredible and the pictures speak for themselves. This is an experience one should definitely add to the bucket list!