EXPOLANKA FREIGHT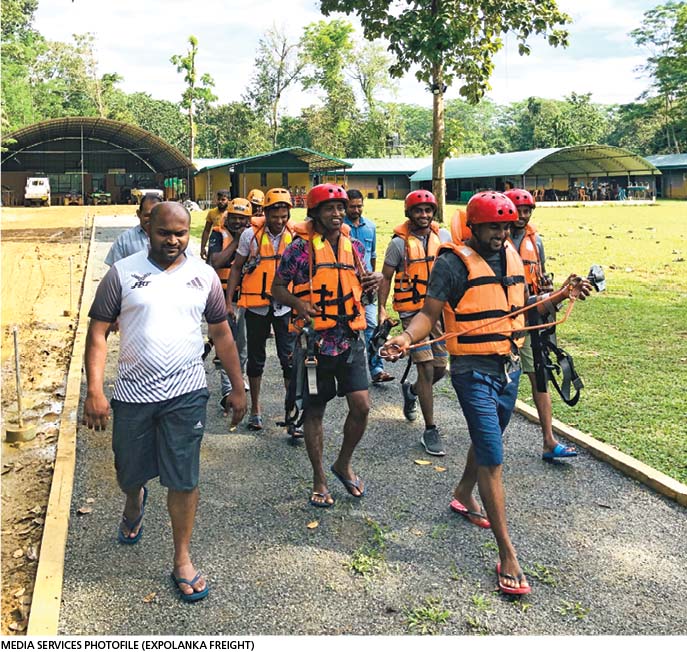 Q: How have workplaces and their cultures changed in the wake of the pandemic?
A: The pandemic opened up new avenues in all transactions in our professional and personal lives. Before COVID-19, we never thought that international trading could exist without paper or that our teams could work without reporting to the office.
Procedures were scrutinised and paperless processes, robotic process deployments and cloud-based documentation solutions were adopted in a short period of time. Meanwhile, virtual meeting platforms like MS Teams and Zoom kept meetings alive and teams together.
Going forward, the inherited challenges of the 'new normal' such as the lack of team interaction and cross functional team engagement, data connectivity issues, IT infrastructure and work-life balance challenges, as well as remote work costs need to be fine-tuned to suit future business demands.
Q: What are the lessons learned from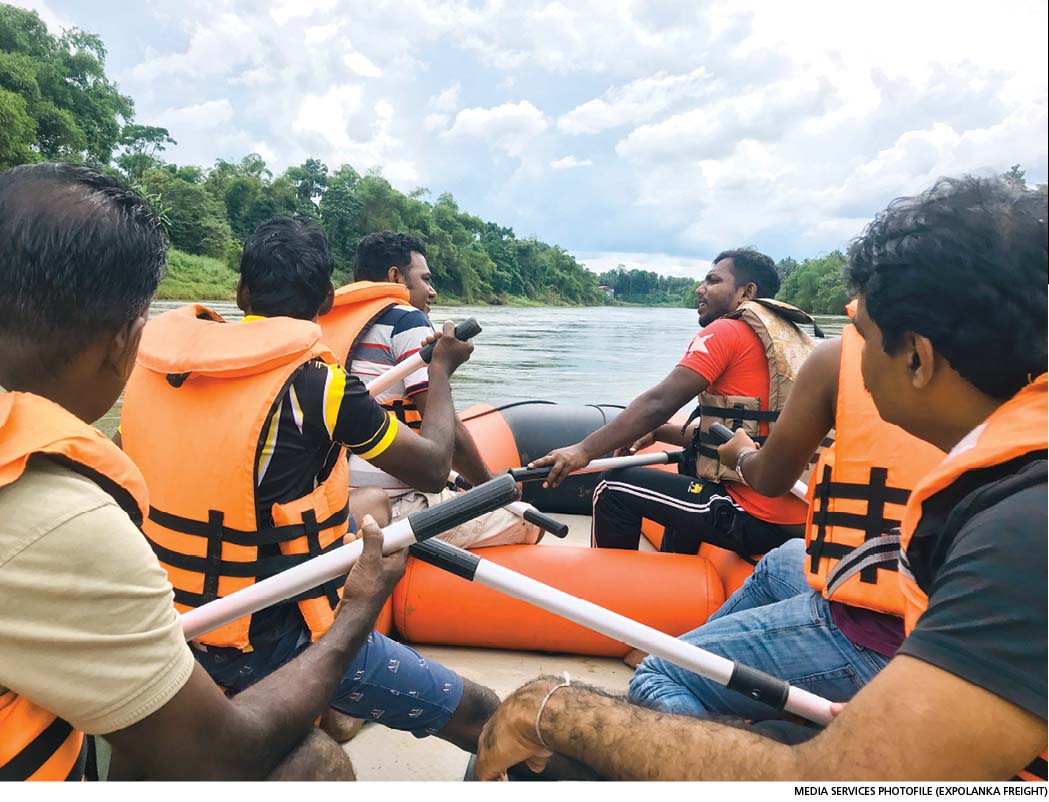 participating in the Great Place to Work® Sri Lanka survey?
A: We have learned many things by participating in the GPTW survey beginning with the importance of knowing the vibe of our people on a continuous basis without making assumptions. The survey also showed us that when it comes to employees, small things go a long way and that investments made in people with the right intentions will always yield benefits in the long run.
It was also revealed that corporate culture is the secret ingredient that can mobilise all employees to march towards achieving organisational objectives. Further, whilst highlighting that all supervisors were expected to be great people managers, people management is considered a crucial aspect in achieving modern-day success and it is no longer a task performed by the HR department.
Q: How has the role of employees evolved in the recent past?
A: The employee's role has evolved drastically over the past few years, mainly in response to the macroeconomic challenges prevailing in Sri Lanka and globally.
Business models have become lean and agile in contrast to the traditional ways of working. As a result, the role of workers and what the company expects from them have also changed.
Today's employees have to face external disturbances and uncertainty about the future, and need to possess an open mindset. They have to face many challenges such as fuel queues and power cuts while concentrating on their work. Workers are required to exercise a higher degree of self-discipline and strike a good work-life balance to avoid burnout since working from home makes it difficult to demarcate between those two aspects of their lives.
Supervisors and team leaders are expected to be more empathetic and understand the difficulties that their employees may be experiencing rather than simply demanding work from them.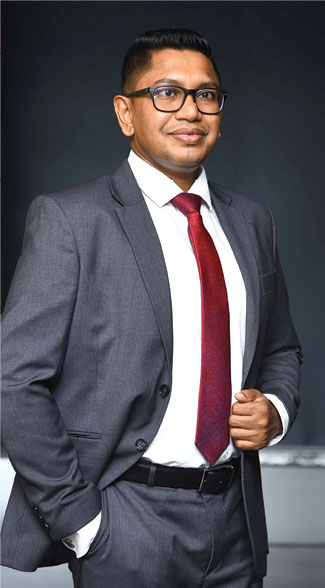 Q: How can a great workplace culture contribute to organisational performance?
A: For us at Expolanka Freight (EFL), our workplace culture is everything. It comprises the beliefs and values of each employee, and how they behave and interact on their own. This is very important in a remote working setup as they need to work with minimal supervision.
At EFL, employees are responsible and accountable for the tasks they are entrusted with. Our culture is performance driven and workers are given the opportunity to work at their own pace and style, and the management will only look at the end result. Moreover, we ensure that the hard work of employees is rewarded on a continuous basis. When individual performance is appreciated organisational performance is automatically taken care of.
Q: What is meant by a culture of innovation and how can this be instilled in the workplace?
A: A culture of innovation refers to the ongoing ability of organisations to respond quickly to challenges by introducing novel ideas.
A company's leadership has a pivotal role to play in establishing an enabling environment for unorthodox thinking so that the team can confidently surface new ideas for future action. It is the solid output of a formula that combines four key ingredients – viz. people, data, processes and technology.
To set up an innovation culture, an enterprise must challenge the status quo by mapping the current state and set ambitious targets for the future state, and invite team members to provide their inputs to help bridge the gap. There should be workshops and brainstorming sessions that encourage people to ask appropriate questions for new processes and products.
The company must create opportunities for open innovation by establishing collaborative working groups and involve customers and suppliers. It's also vital to hire people who believe in innovation and possess the right skill sets, as well as the willingness to go the extra mile to push new ideas.
Apart from creating the right environment for innovation, the leadership has to make sure that any obstacle that hinders the process is removed. The space must be equipped with the facilities that are required to promote innovation and ideas need to be recognised and rewarded to keep the ball rolling.
– Compiled by Ruwandi Perera
Telephone 4766300  |  Email efl-info@efl.global  |  Website www.efl.global/home