EMERGING MEDIA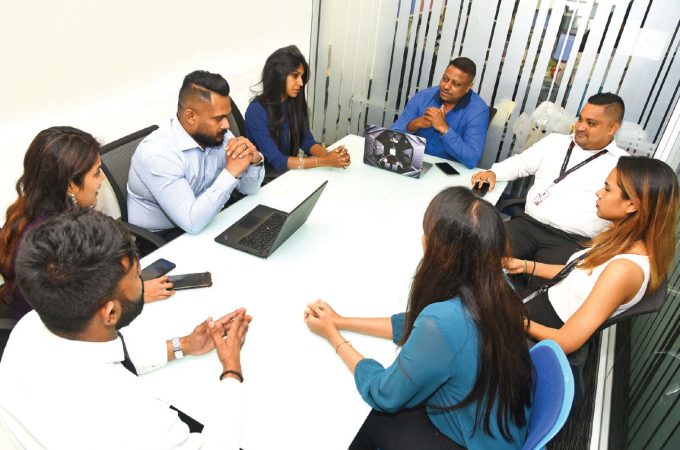 Q: In your view, how is digital media shaping the marketing and advertising landscape here in Sri Lanka?
A: Globally, digital media has been accepted as the main mode for marketing and advertising, and Sri Lanka is evolving with the trends.
Presently, digital media plays a vital role in the advertising industry, as it helps brands market their products and differentiate themselves from the rest. Digital media has made it easy to reach the right audience today with segmentation, targeting and positioning.
Q: What potential do you see in LED displays – and how is your company positioned in this segment?
A: Emerging Media has positioned itself in such a way that when people think of LED displays, the first name that comes to mind is ours.
The strategic placement of our LED screens in locations that rank among the most prominent has proven to bring about strong brand recall for our clients' content – specifically in the 'out-of-home' advertising arena.
And the benefit of this form of advertising is that it captures individuals' 'idling time.'
Q: Could you cite examples of how digital transformation is driving enterprises?
A: Digital transformation is not only running enterprises but also people – and at breakneck speed.
Considering the ad industry as an example, it initially encompassed traditional advertising media such as posters, newspaper advertisements and handbills. But this has changed to social media platforms, digital display screens, out-of-home activations and so on.
Q: How are emerging technologies impacting the bottom lines of companies?
A: Technology has changed how almost every part of a business approaches day-to-day tasks and challenges that need attention even for financial leaders in organisations.
Technology is unlikely to solve all our problems but it's proving to be a power tool in gaining deeper and more meaningful insights into business operations, which in turn enables smarter and data driven decisions. And ultimately, it is those smarter decisions that will help grow the bottom line.
Imagine your workplace a decade from now. Chances are that it will be very different from what it is today, thanks to fast evolving technologies changing the nature of work, workforce dynamics and notion of the workplace.
To remain relevant and competitive, you need to understand the impact of emerging technologies on the future of work. You must incorporate these innovations strategically to attract the right talent, and improve efficiency and the bottom line.
Q: What are the latest trends in the ad industry?
A: The ad industry has evolved in recent years; there's a huge difference from when we began in this field and where we are today. The latest trends in the industry are geo-fencing, and location-based and social media advertising.
Geo-fencing involves the use of the GPS satellite network or local radio frequency identifiers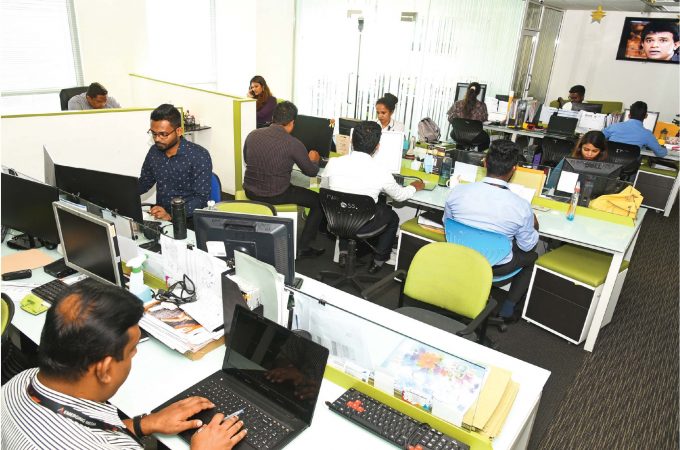 (such as WiFi nodes or Bluetooth beacons) to create virtual boundaries around a location. Together with LED digital display screens, we believe geo-fencing will overtake other advertising avenues.
Q: How would you describe the competition – and what strategies do you employ to stay ahead?
A: Competition in any industry is a common phenomenon – and this is particularly so in advertising. There are too many players with the same scope in the market. If you ask me how I've built Emerging Media to be a market leader, the simple answer would be that we keep innovating and doing new things differently.
Although we began with LED screens, we've diversified our business scope. We're involved in outdoor and indoor advertising with digital screens, organising events, introducing Bus TV, and engaging in other outsourcing services for clients such as human resources and payroll.
We employ a strategy of differentiation through which we've gained a competitive advantage where our clients cannot enjoy these prominent advertising locations and diversified services from the competition.
Q: What are the main challenges faced by org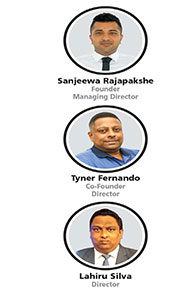 anisations such as yours?
A: The main challenge Emerging Media faces as an organisation is competitive rivalry where at times, we must contend with price wars and the threat of new entrants. And the bargaining power of customers is another major challenge.
Q: And what are Emerging Media's plans for the future?
A: Our future plans comprise the expansion of networks, going islandwide and serving customers better. Presently, Emerging Media is positioned as the market leader in digital signage solutions and location-based advertising, with indoor and outdoor screens placed in more than 200 prime locations in Colombo including eight large LED screens.
Over the past 10 years, Emerging Media has built a portfolio of subsidiaries – viz. Emerging Events and Out of Home Digital – and partnered companies such as PayHere, XpressJobs and MyDeal.lk.
Since the company's inception, we have strived to seize every change and major shift in outdoor digital display LED advertising and other digital platforms, as opportunities to evolve, reinvent, and remain an active and innovative partner.
– Compiled by Yamini Sequeira
INTERVIEWEE DETAILS
Sanjeewa Rajapakshe
Founder
Managing Director
Tyner Fernando
Co-Founder
Director
Lahiru Silva
Director
CONTACT DETAILS
Telephone
2447662
Email :  sanjeewa@emergingmedia.lk
Website : www.emergingmedia.lk