EMERGENCE OF A NEW ECONOMY
Q: How did the pandemic necessitate a digital economy?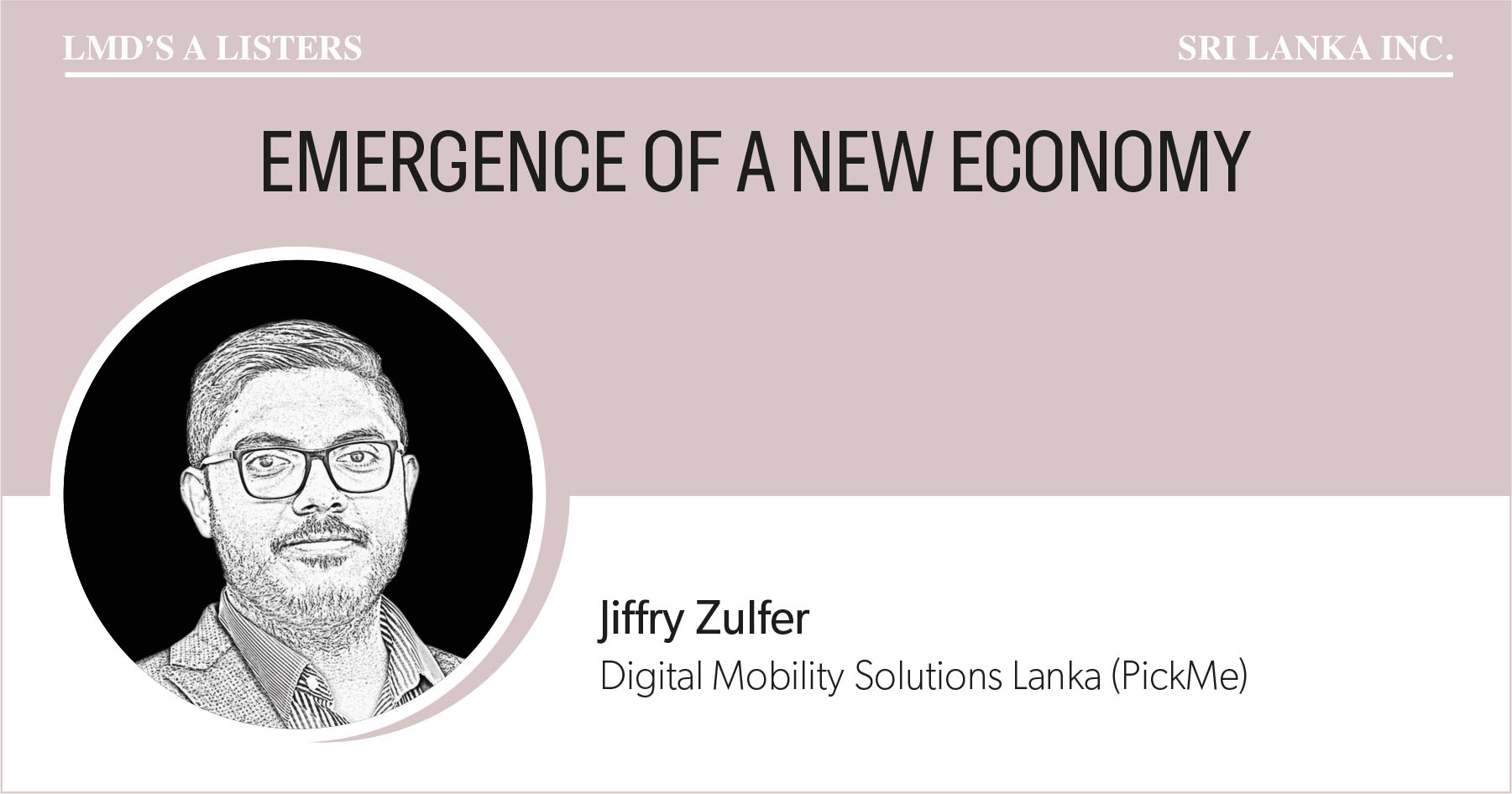 A: Countries were not prepared for the COVID-19 pandemic's impact on the economy and people, but it has resulted in the emergence of a new economy and way of life.
It is technology, and the spirit of humans to survive and push past boundaries that have given rise to this new norm.
For Sri Lanka – as with many other countries – two aspects have become critical for economic growth in the current context, which are digitalisation and being local. Technology and digitalisation can put Sri Lanka back on a growth trajectory, and ensure that we're not left behind this time around.
Additionally, we need to support local businesses and entrepreneurs so they can thrive in the digital space.
Digitalisation is not only a great enabler but also an equaliser. We have an opportunity to unlock the digital economy. However, this requires the active intervention of the government, corporates, investors and entrepreneurs.
Q: And how is your company planning for the medium term – i.e. for the financial year 2021/22 – given the 'new normal' era that is now upon us?
A: As a local technology company at the forefront of Sri Lanka's digital transformation, our ability to adapt and innovate enabled us to face challenges and emerge stronger. Our world-class technology, dynamic team and strong partner network allowed our business to pivot from ride hailing to delivery almost overnight.
Amidst the crisis, we launched two new products – PickMe Market and PickMe Flash – by understanding consumer needs. We're humbled by the fact that we were able to use our technology to help our country and its people in the face of the pandemic.
Q: What is your take of the ongoing vaccination programme and how critical is it to your company's prospects this year?
A: It is of great importance as it's the most effective way to protect ourselves and the community. A higher vaccination rate will make outbreaks less likely and reduce the need for preventive measures such as travel restrictions, which will benefit businesses and the economy.
Safety is of utmost priority to us and therefore, we've taken initiatives to support the government's vaccination effort. We introduced a scheme to facilitate our driver partners in getting vaccinated by offering financial assistance to compensate for the loss of income as a result of taking time off work to receive the jab.
Similarly, we extended our support to customers by offering free rides to the nearest vaccination centre.