ABOUT LMD'S A LISTERS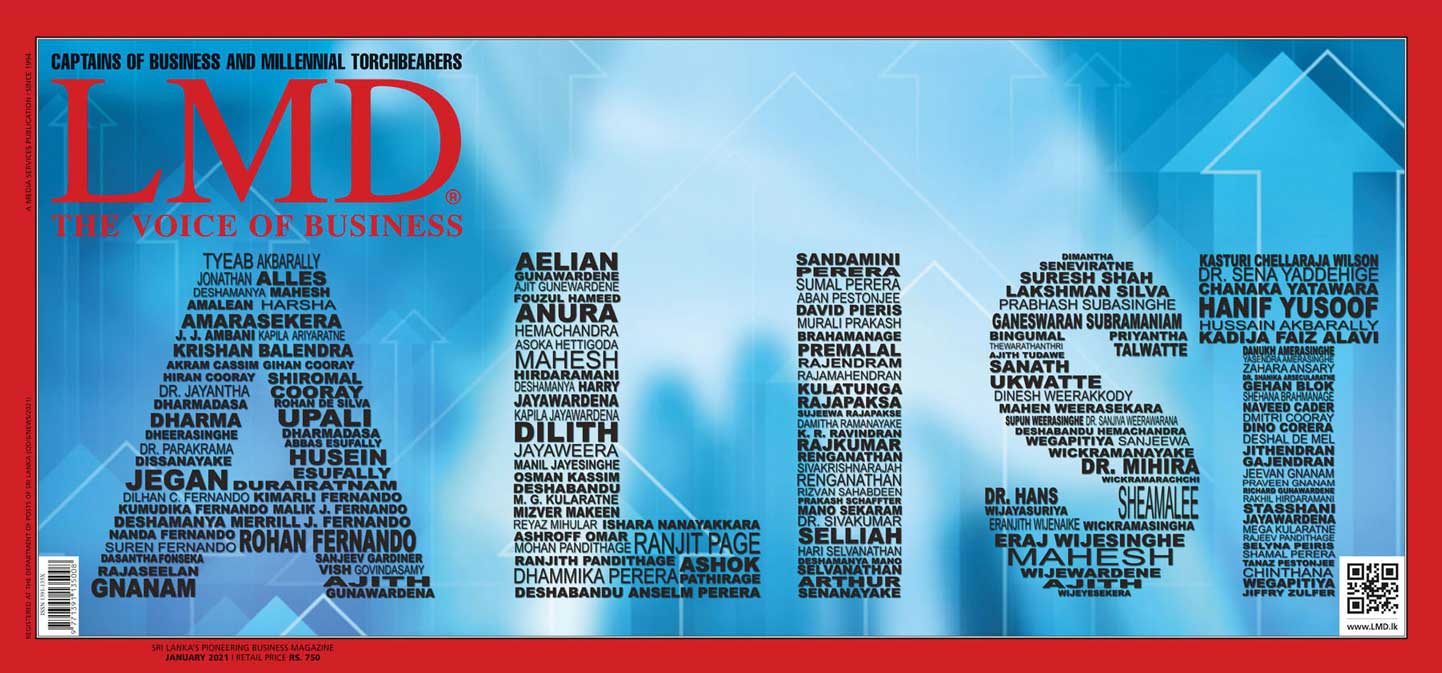 ON EDGE This is how we would describe sentiment in business circles in this digital edition entitled Sri Lanka Inc., which follows a series of social media posts on LMD's FB page and website in recent weeks; it is the first such edition featuring a number of LMD's 2020 A Listers.
In this special edition, we're reproducing interviews covering how the organisations LMD's A Listers represent view the present financial year and the state of business as it were.
BIZ FRONT-RUNNERS Released in January, LMD's New Year edition paid tribute to the nation's business front-runners in 2020 – in two distinctive lists based on nominations received from the magazine's contributors, as well as an in-house think tank led by the editorial and senior management teams.
In the first of two halls of fame, LMD showcased 100 leaders – dubbed the 'Captains of Business' – from among the best in Sri Lanka's corporate and professional communities. This was followed by a 25 strong 'Millennial Torchbearers' listing, the focus of which was the next generation of biz leaders.
FOR THE RECORD Our collective think tank worked on the basis of nominating those who helm Sri Lanka's best in class business houses for financial performance (with the LMD 100 being a key point of reference), corporate respect (LMD's Most Respected rankings come into play here) and branding success (our Brands Annual, which is compiled in collaboration with Brand Finance, says it all) – and indeed, other dimensions including entrepreneurship, the spirit of innovation, major accolades in the recent past and all else that make for inspiring leadership.
BUSINESS KEEPSAKE We hope you enjoy browsing through this keepsake on how some of Sri Lanka's leading business houses view the pandemic-infested landscape and their plans for financial year 2021/22.
– LMD