REAL ESTATE SECTOR
EKROMA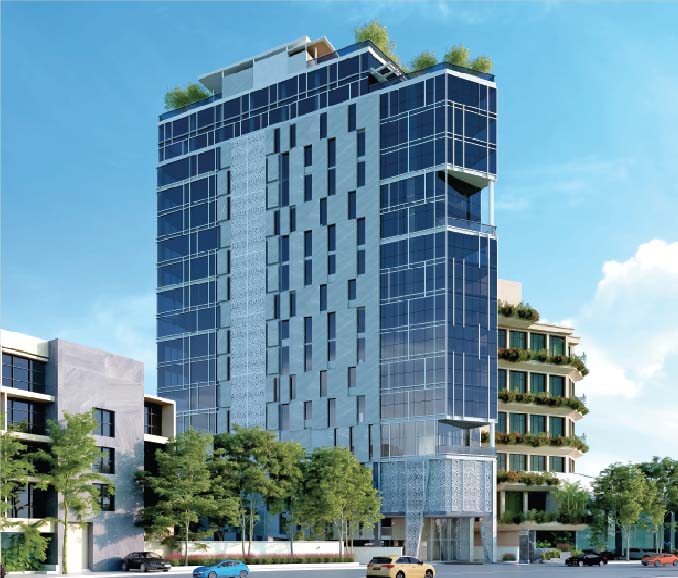 Q: In which parts of the island do you observe the most growth in real estate?
A: Over the last five to six years, much of the country's development has taken place in Colombo. This has been most notable in the luxury residential segment where most of the projects are still underway.
While this boom is the result of rising demand for such apartments, it seems to have been overestimated as we're experiencing an oversupply.
However, we are now witnessing increased development in rural and suburban areas, in the mid luxury and affordable housing segments. These areas have great potential as the market opens up from being restricted to an affluent audience.
Q: What are the latest trends in the real estate space?
A: The latest trend is an increase in construction in the commercial space due to a massive shortage of Grade
A space in the central business district – namely Colombo 1, 2 and 3.
Those moving swiftly into the market will reap greater benefits specifically towards the end of 2019 as most of these office spaces – many being part of mixed developments – will be completed by then.
However, there will still be a deficit, which is why Ekroma has commenced a project named 'Ekroma Fortune' – a Grade A commercial space in Colombo 2, which will be completed by November 2019. We expect to be the first to introduce the sale of lots ranging upwards of 1,350 sq ft in this millennium.
Additionally, Ekroma is proud to be a trend-setter in the residential space, having been a pioneer in providing fully furnished apartments in Sri Lanka by partnering with a leading lifestyle brand.
And last but not least, suffice it to say that everyone is looking at going green these days. Many apartment complexes are installing the likes of solar, rainwater collection and recycling systems.
Also growing in popularity is the 'smart home' concept where advanced automated systems are incorporated to control and monitor energy consumption, and provide convenient features to homeowners.
Q: How does Ekroma look to stay ahead of its competitors?
A: The competition is cutthroat and likely to remain as such if not increase in intensity.
We have instilled the need to evolve into our work culture. Staying ahead in this market requires us to adapt to changes quickly, innovate as we do and continue to evolve in that respect. As such, we're currently rebranding to create an identity that better speaks to our target markets – after all, each and every touch point with clients makes a difference and thereby strengthens that connection.
Speed and on time delivery are vital to building trust and confidence in customers. Therefore, we aim to complete our current projects within two years – and complete future projects within two
and a half years.
Q: What are Ekroma's future plans?
A: Currently, we wish to make our mark in the residential and commercial segments of the market.
As a young company, we have a dynamic, talented and small team. And we'll be completing our maiden project by the end of May. We have already commenced piling for our second project – Ekroma Fortune, which is a Grade A commercial space in Colombo 2.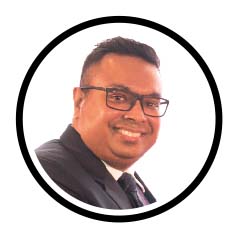 By the middle of the year, we plan to launch yet another project located in the 'Beverly Hills of Colombo' with 11 schools and 14 embassies within a two kilometre radius of the property. We believe that this will be a project that many will aspire to be a part of.
Onesh Subasinghe
Managing Director
Telephone 0766 793354
Email bhavna@ekromarealtors.com
Website www.ekromarealtors.com/www.ekroma.lk