ECONOMIC REFORMS

RESETTING
THE ECONOMY
Shiran Fernando plots the path to Sri Lanka's economic recovery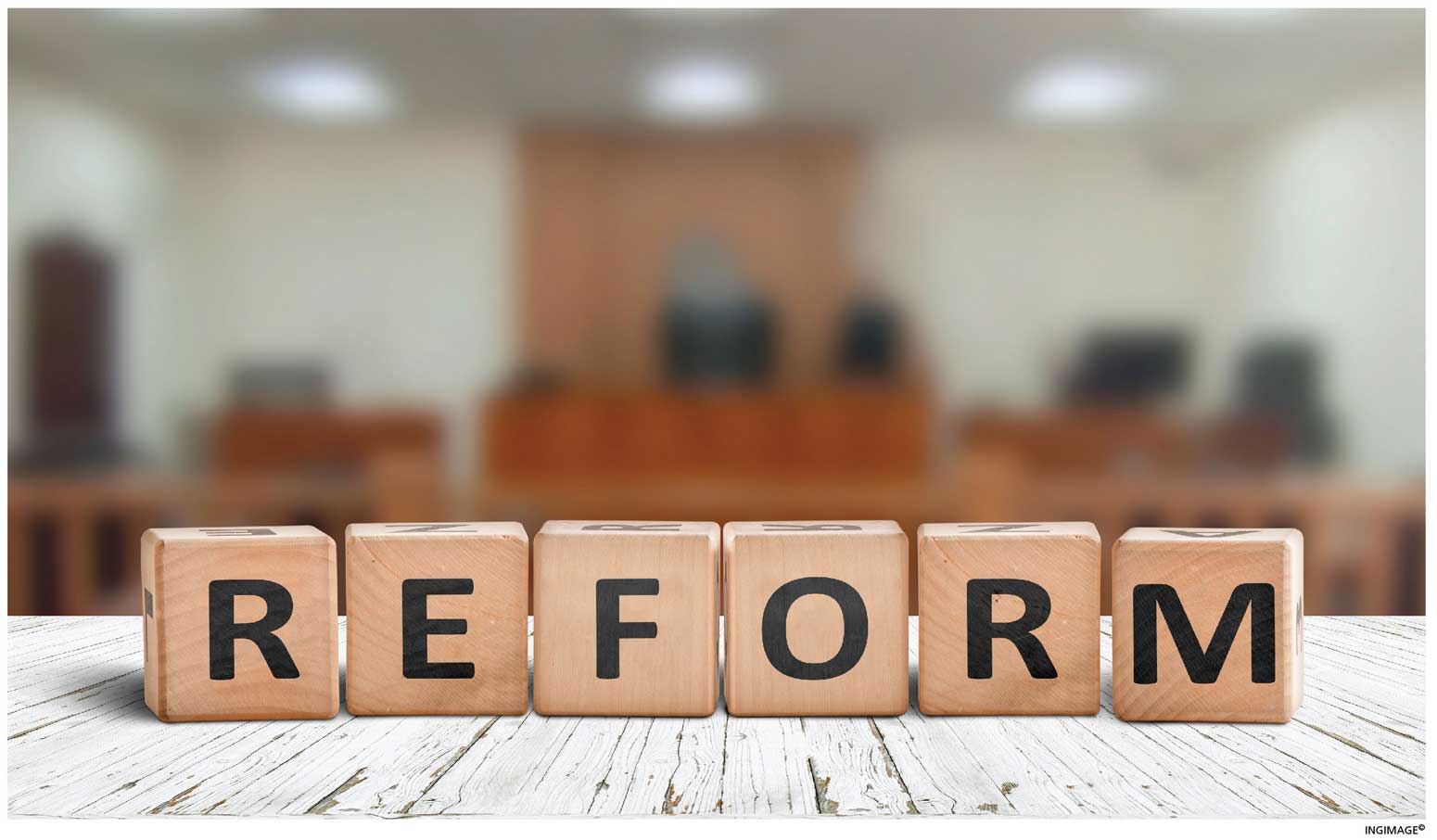 The buzzwords being heard in and around Colombo right now are 'reforms' and 'resetting the economy.' These words and phrases have been overused in the past two decades with limited changes taking place.
So as Sri Lankans welcome 2023, they need to look forward to a year of real reforms to not only tide over the economic crisis but also ensure that the country doesn't return to the same predicament in a few years' time.
Delivering on key reforms related to monetary and fiscal policies, state-owned enterprises (SOEs) and energy to name a few will ensure that Sri Lanka doesn't return for the 18th IMF programme after three or four years – or be compelled to abandon the programme during this time.
KEY REFORMS Sri Lanka's inability to roll out reforms has been due to the lack of concrete steps and efficient implementation mechanisms.
We have often placed a laundry list of items on the agenda but failed to implement them due to a lack of capacity, interest, political will and champions of reform.

In particular, the need for reform champions with government and policy makers is essential to ensure that there's a genuine effort to drive reforms from start to finish. The government will need to establish a mechanism to implement these reforms either at a central level through delivery units or through committees and commissions that have a clear action plan.
NATIONAL BUDGET We have seen many positive proposals announced in Budget 2023 that were reminiscent of the measures adopted in 2017/18. The vision is to drive towards an export oriented economy, develop an environmentally-friendly green and blue economy, and prioritise the digital economy.
The government has also identified implementation as being an issue; and to this end, it has proposed to appoint a presidential commission to oversee the implementation of budget proposals.
This is a crucial first step that needs to take place so that a fiscal document such as the National Budget isn't limited to proposals on paper but is actually implemented on the ground. Several proposals that are outlined in the budget have prioritised the key reform areas mentioned above as well.
GROWTH DRIVERS As a result of the exchange and interest rate adjustments that took place in 2022, coupled with the unavailability of goods and services for most months during the year, economic activity has been derailed.
If one considers the Purchasing Mangers' Index (PMI), both manufacturing and service activities have been weak. Since May 2022, month on month economic activity on the PMI index has been on the decline. The services segment has enjoyed a recovery, although this nowhere near the levels seen in 2019/20.
Sri Lanka's economy will contract by more than eight percent in 2022; and coupled with the rupee depreciation against the US Dollar, the size of the economy will fall from US$ 89 billion to 75-78 billion dollars. This sharp fall is typical of economies that default on external debt.
Projections by the World Bank and IMF reveal that the economy is expected to contract further in 2023 – by between two and four percent. If this predicted slowdown eventuates, it could derail the recovery and development plans for the country.
As such, it's important to prioritise pro-growth reforms that will drive exports and investments without relying on loose monetary and fiscal policies, and tax incentives.
MORE REFORMS The priority early in the new year is to obtain IMF board approval for the proposed four year programme. This will likely catalyse further financing from other multilaterals such as the Asian Development Bank (ADB) and World Bank to name a few. We may also see support coming in from other development partners – in particular, in the sustainable finance sphere.
For the IMF programme to be approved, its board must receive some assurances from bilateral creditors such as China, India, Japan and member nations of the Paris Club; and commercial creditors like international sovereign bond holders. They are in agreement in principle to the debt restructuring approach by Sri Lanka to make its unsustainable debt sustainable.
Beyond finalising the IMF programme, Sri Lanka will also need to implement reforms that  help manage expenditure, and drive key areas related to renewable energy and the ease of doing business, and improving openness to trade.
Historically, these areas have prevented sustainable economic growth since investors and businesses are uncertain whether policies will change overnight. Policy missteps such as announcing a ban on chemical fertiliser overnight must be avoided.
For this to transpire, public discourse should take place on reforms that are needed and the journey the country must take. Policy makers will need to consult key stakeholders prior to implementing reforms so that there will be less resistance to change and greater buy-ins.
The progress of reforms in 2023 will determine whether Sri Lanka will truly reset or stagnate and prolong the economic crisis.