DOMESTIC SPORTING EVENTS ON HOLD
The Ministry of Defence has advised sports associations and organisers of sports events to postpone any immediate competitions and events for a few days until the prevailing situation in the country eases.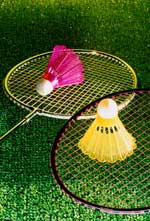 As such, a number of sporting events have been called off including events in rugby, swimming, horse racing and cricket.
Organisers of sports events were further directed by the Director General of the Ministry of Sports to seek prior clearance from the local police station where any sports event was scheduled to take place given the present situation of the country.
Dammika Muthugala, Director General of the Department of Sports Development, stated that the Ministry of Sports will proceed with its district level competitions for the National Sports Festival, scheduled to culminate in September with an overall championship, although it is undecided on its events planned for the upcoming weeks.