DOLE LANKA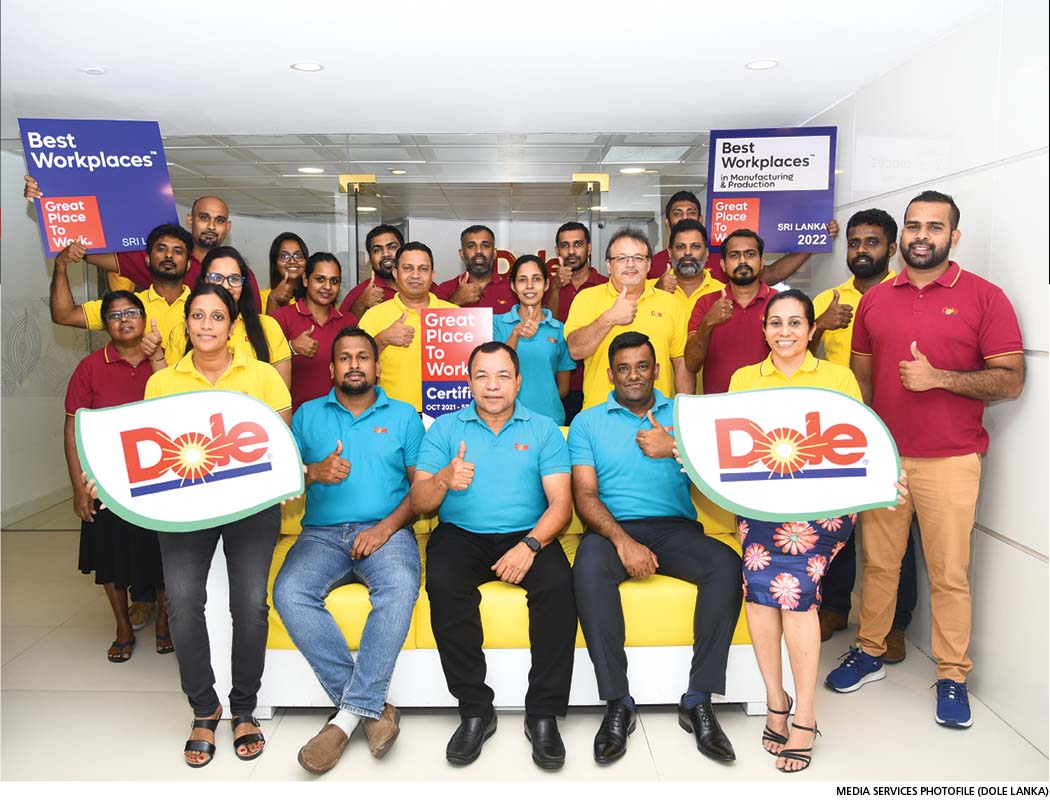 Q: What's the impact of new working norms on workplace culture?
Carlos Antunez Obando (CAO): Our employees showed great resilience during the pandemic to make sure of business continuity despite the complete lack of physical connection. As a company, we ensured regular communication between teams and senior leadership through virtual meetings etc.
Since we are in the perishable goods business, physical appearance at project sites is mandatory at times. That's why we invested a lot of money to keep our employees safe by upgrading their normal conditions to a safer work environment. We appreciated the risk they were taking and made sure that they were always safe.
Further, we also supported our employees to improve their workspaces at home, which increased job satisfaction as well. Greater staff loyalty, higher productivity and happier employees have made Dole Lanka a great place to work.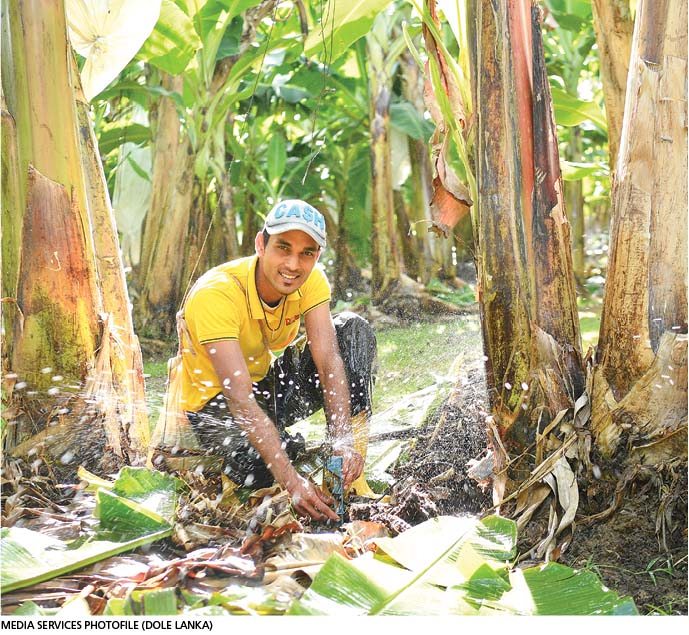 Q: How important is employee engagement in the context of nurturing a great workplace culture?
CAO: We enjoy an engaged workplace culture by sharing challenges, looking for opportunities together, working towards common goals, suffering difficulties and celebrating achievements collectively. A good workplace culture not only boosts performance to improve productivity, quality, efficiencies, effectiveness and financial results, it also develops employees' talents and ensures job satisfaction.
Q: In your view, what is meant by a culture of innovation and how can this be instilled in the workplace?
CAO: A culture of innovation creates an environment where there's no fear of failure and encourages the imagination to develop better things. It demands a clear understanding of human behaviour. What can we do to make a positive impact on people? How can we best combine our knowledge, experience and resources? Alleviating difficulties for others is the greatest motivation for innovation.
People with innovative ideas should also receive due recognition. Dole Lanka's signature innovation recognition platform that's based on Improving of Productivity (IOP), Cost Saving Initiatives (CSI), Improving of Quality Initiatives (IOQ) and Sustainable Initiatives (SI) promotes an innovative culture. For example, when Sri Lanka decided to ban herbicides, our innovative employees adopted herbicide free agriculture.
Q: Is organisational agility a priority in your workplace and if so what measures have been taken to ensure this?
CAO: Organisational agility gives teams the ability to quickly adapt to changes in the political, social and economic environment. We moved from a traditional hierarchical leadership to a more flexible model by setting up KPIs so that employees can be held accountable.
Our first step was to create role clarity for each employee, the second was to culturise the budget as a control tool and third to encourage all employee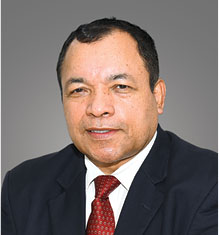 s to look for solutions to achieve common goals. Role clarity and autonomy empowered them to respond quickly to challenges while being supported by collaborative teamwork.
Q: How can organisations practise the philosophy of creating a great workplace for all?
CAO: More than knowing or voicing our philosophy, we must feel, breathe and live it. ITOCHU's vision of three-way satisfaction known as Sampo Yoshi, which means good for the seller, good for the buyer and good for society, has inspired us to create a great workplace for all.
Aligned with this vision, we are committed to our 3P culture as well – Protect the People, Protect the Planet and Protect Prosperity. We believe that educated, motivated, happy, committed and resilient human capital is the main investment for good profits and a happier world for all. Dole Lanka aspires to champion an equitable world where individuals – irrespective of age, income, location, race or gender, have access to healthcare and nutrition in a sustainable environment.
Q: What lessons did your organisation learn from the Great Place to Work® Sri Lanka survey?
Eranga Abeywickrama (EA): The excellent feedback and sentiments shared by our people gave us the opportunity to continue improving our relationships. Dole Lanka's first stint as a great place to work came in 2017 and that provided us the foundation to discover areas for improvement.
Five years later, the company has once more, through hard work and commitment – reinforced its standing as a great place to work. This accolade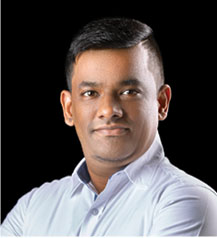 was further strengthened when Dole Lanka was listed as one of the top 10 Best Workplaces in the Manufacturing and Production Industry 2022 and Best Workplaces in Sri Lanka in 2022.
Q: What's the role of senior management in promoting an open and engaging culture?
EA: Dole Lanka's 16 years of operations in Sri Lanka has been a very difficult journey for our team. We have overcome many obstacles but it wasn't an individual performance that turned this business around.
Our senior management is responsible for saving over 1,500 jobs and transforming the company into a profitable business. Empowerment was the best tool we used to convert problems into opportunities. The results we are enjoying today are due to excellent teamwork that's continuously supported by a great senior leadership team, which guides the firm in the best direction while keeping everyone motivated and engaged.
– Compiled by Avanti Samarasekera
Telephone 4641050  |  Email hr.lanka@doleintl.com  |  Website www.sunshineforall.com