MONEY LAUNDERING
CORRUPT LANDED GENTRY!
Germany has tightened real estate laws while 23 countries are listed for money laundering – Rajika Jayatilake explains
Law enforcement officials say that investing in real estate is the last stage of the money laundering process that corrupt people engage in. The first step, which is categorised as placement, transpires when money launderers get their illicit money into the financial system.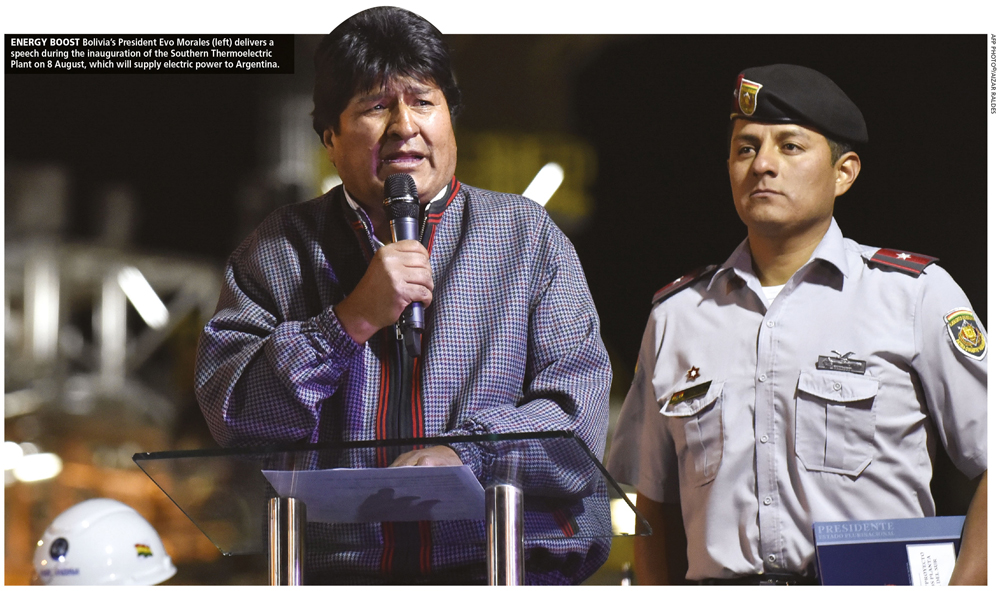 Criminals generally have their money in cash; they then make a large number of small deposits at banks to avoid raising the red flag.
Bolivian President Evo Morales once said that "secret accounts are for laundering dirty money." But dirty money can also be concealed by investments in real estate. The reason for criminals to hide their ill-gotten gains in land and property is no different to why a genuine investor acquires real estate – i.e. because prices are generally stable and appreciate over time. It's also functional, for money launderers can build, rent and earn an income from such investments.
Real estate as a money launderer's haven is a global phenomenon with a multitude of examples ranging from Canada, the US, Australia and New Zealand, to the EU, Africa, Asia and the Middle East. Money launderers are mostly interested in houses and large buildings, as well as any form of immovable property like plantations.
The EU recently released the names of 23 countries identified as being havens for money laundering and terrorist financing. It has categorised them as 'high-risk third countries' and enabled checking on financial transactions from the suspected nations to identify potential money laundering efforts.
However, member states of the EU have rejected a proposal to blacklist these nations.
The listed countries are Afghanistan, American Samoa, the Bahamas, Botswana, Democratic People's Republic of Korea, Ethiopia, Ghana, Guam, Iran, Iraq, Libya, Nigeria, Pakistan, Panama, Puerto Rico, Samoa, Saudi Arabia, Sri Lanka, Syria, Trinidad and Tobago, Tunisia, the US Virgin Islands and Yemen.
European Commissioner for Justice, Consumers and Gender Equality Věra Jourová, who was responsible for the preparation of the list, insisted that the process was transparent despite member states arguing that this was not so.  Jourová  has since said that she will prepare a new list.
Nevertheless, there are countries in the EU that have decided to act against the deceptive actions of money launderers.
For instance, Germany estimates that billions worth of illegal earnings are channelled into the country's real estate market every year. A new study found that criminals manipulate Germany's real estate sector to launder billions of euros annually, and laws and resources tracking money laundering are out of sync with the rapid movement of corrupt money.
So Germany is enacting a new law to galvanise the combatting of money laundering in the real estate sector. This legislation will bring the European nation on a par with "the highest international standards in the fight against money laundering," says German Finance Minister Olaf Scholz.
One of the aggressive features of the bill that was recently approved by German Chancellor Angela Merkel's cabinet is to allow the government's Financial Intelligence Unit (FIU) more authority and access to external data.
In its 2018 annual report, the FIU noted "extreme vulnerability" in Germany's real estate market when investigating questionable business deals. From among 77,252 cases of money laundering in Germany in 2017, the FIU identified about 3,800 cases involving illicit money being invested in the real estate sector.
The new law requires more professional groups – even staff at auction houses, dealers in precious metals and real estate agents – to report suspicious deals, and try and prevent money laundering.
According to Transparency International (TI), some 15-30 percent of all proceeds from criminal activities are invested in real estate – either through building and renovating, or buying, selling and renting.
Of concern is that people connected to the real estate sector like estate agents, lawyers and notaries aren't sufficiently diligent in submitting suspicious activity reports despite being required to do so under the country's money laundering act. Research also finds that these sectors don't investigate, to a satisfactory degree, whether their clients are 'politically exposed persons.'
TI's report last year advised Germany to implement reforms after discovering that about US$ 34 billion of illicit funds had been funnelled into the nation's real estate in 2017.
It noted that criminal networks, particularly the Italian Mafia, had taken advantage of legal loopholes to launder money through properties in Germany. Of 60,000 suspicious transactions reported to authorities in 2017, only 20 came from real estate agents. TI says this requires strengthening the reporting guidelines for real estate professionals.
Chairperson of Transparency International Germany Prof. Dr. Edda Müller notes: "For us, it's clear that there is a massive problem with money laundering in real estate in Germany. The current laws and equipment of the investigating authorities are out of all proportion to the limitlessness of international financial flows."
As former Chinese politician Wang Zhaowen once said, "the clampdown on money laundering and corruption is the common responsibility of all the countries in the world."