CORPORATE EARNINGS SLOWDOWN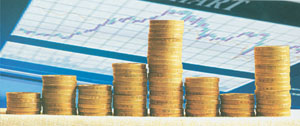 The fourth quarter of 2016 has seen the earnings growth of Sri Lankan listed companies slowing from the previous quarter. Banks, finance and insurance, diversified holdings and beverages, food and tobacco contributed the most to market earnings.
Meanwhile, the largest individual contributors to earnings in the fourth quarter of 2016 were John Keells Holdings, Commercial Bank of Ceylon and Hatton National Bank. The Finance Company reported the highest net loss from continuing operations for the quarter.