LIFE
Chamindri Hemachandra
In conversation with Ruwandi Perera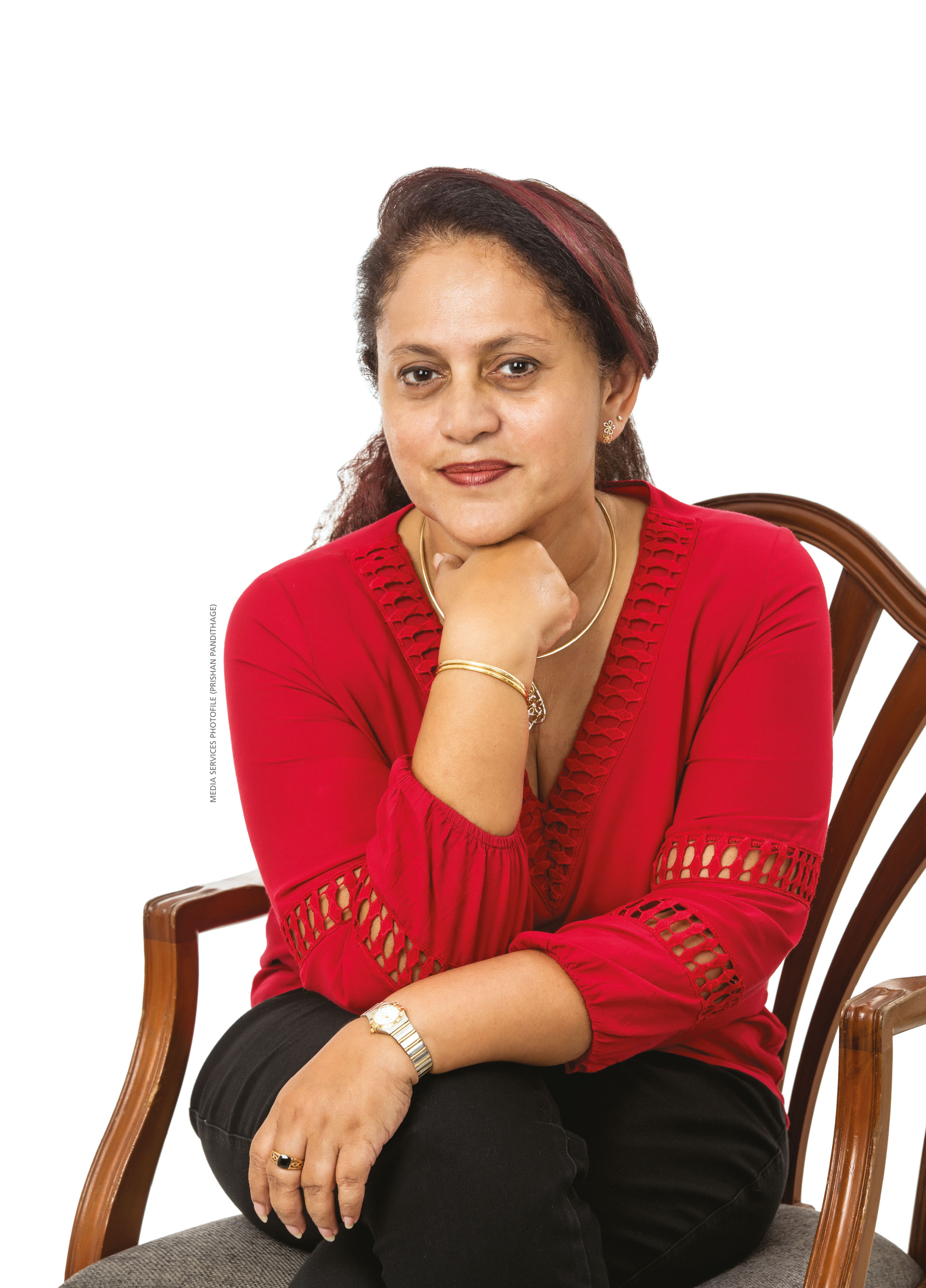 Alma mater
St. Bridget's Convent
Family members
My husband, son and daughter
Favourite day of the week
Saturday – it's a more chilled out day even though I'm at work
Worst day of the week
Sunday – because I have to start work again on Monday!
Must-haves
A home with a quiet environment, greenery and a dog – I must have greenery around me because it makes me smile
Three 'would like to haves'
Peace and quiet; and a little more time with my kids – and perhaps the ability to cook since I'm not good at it
Mantra to unwind
Take a nap
Favourite colour
Yellow – because it's such a happy colour
Drives
A Montero
Would love to drive
A Range Rover
Happy place
Home – but I also love the first house we moved into after marriage because it had many trees (we didn't cut any of them)
Favourite chill out
Our holiday bungalow in Nikaweratiya since it has greenery and animals – and there is peace
Cook or foodie
Foodie (I'm a bad cook)
Favourite food
Butter and cheese
Favourite drink
Thambili ­– I don't enjoy the taste of hard liquor because it doesn't suit my palate
Three hobbies
Designing (especially coming up with floral designs), painting and some reading
Pet peeves
The traffic in Sri Lanka, noise and anything unhygienic
Loves to play
Cricket – I've represented Sri Lanka in tennis and now enjoy a relaxing swim but I always wanted to play cricket
Likes to watch
Cricket – and also tennis and athletics
The glass is half full or half empty
Half empty – I always aspire to do something more
Most forgettable event
My father's passing away when I was very young
Favourite local destination
I love the Dry Zone
Favourite overseas destination
Italy
Two items on the bucket list for the next six months
Spending more time with my kids and maybe a visit to Greece
Work or play after retirement
I'd like to do both as I will not stop working – entrepreneurial folks find it difficult to let go of work (we like to be involved in some kind of activity)
Bucket list following retirement
I haven't thought of anything yet but most probably travelling and learning to cook better
Obsessed with
I'm driven to succeed, and a workaholic and thinker – my mind doesn't stop working!
Purpose in life
To live a full life without harming anyone and effect change where required (if I have an opportunity to rectify something I don't agree with, I want to do it)
Happiness is…
Peace of mind
Favourite author
No specific author. I read whatever I find interesting (one of my guilty pleasures is reading my son's comic books especially Archie Comics!)
Favourite song
I can't remember a particular song but love listening to Sinhala-language classics
Favourite movie
All Marvel movies – I'm an addict!
Best actor
Chris Hemsworth
Best singer
Celine Dion – because she has such a powerful voice
Colombo in a few words
Noisy, full of traffic and with the least peace of mind
The world in a few words
It has its ups and downs but is the only place we have to live in
Role model
My mother
Most used words
'Team' and 'time'
Yourself in a few words
Self-motivated, precise and rather chilled
Motto in life
Hard work pays
Chamindri is the Managing Director of Mallika Hemachandra Jewellers