BUSINESS DEVELOPMENT 
TOUCHING HEARTS AND MINDS   
Sanjeewaka Kulathunga asserts that social awareness is essential to business development
In a manner of speaking, business is a socioeconomic function that runs on a profit motive. The corporate world cannot deviate from the globalised economic and social environment as it's also part of it.
Although a solid grasp of mathematics and economics is required to excel in business, understanding social trends, and the demand for products and services in the market, is a sustainable approach to the future growth of any business activity.
Nowadays, social capital (i.e. the expected or collective economic benefits that derive from preferential treatment in cooperation between individuals and groups) is as important for business as financial capital.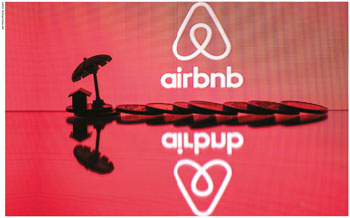 Social awareness could be used to lay the stepping stone of market awareness that is needed for business leaders to comprehend and predicate the impactful behaviours of stakeholders – e.g. employees, customers, investors and government – on the survival and growth of their business functions.
Corporate leaders who are familiar with social backgrounds that affect business are able to accurately anticipate authentic needs and wants of valuable customers, while sensibly striking a balance in addressing the employment issue.
Social analytical skills will persuade business managers to research both the qualitative and quantitative market, as well as social data before implementing strategic business decisions.
Background knowledge of society is an essential factor for human resource (HR) managers to deal with employees in the workplace. HR managers who have a sound knowledge of social norms and values will become the champions of staff. By gaining exposure to social knowledge, business leaders can avoid alienating employees and ensure their loyalty to the organisation.
The sustainability of any business depends on how strong its social relationship is with suppliers, employees and customers. A business cannot be separated from the society in which it operates. In other words, a business is a function where specific social needs and wants are fulfilled through selling products or services with a profit margin. Any product or service should be presented in line with the needs or wants of a consumer society.
Due to the advancement of technology and transportation, the world is becoming a common consumer society – but with different tastes and choices, shaped and shared by different regional, social and cultural norms, and values.
If business leaders are to assess the potential market opportunities emerging from within the global consumer society, they should have a sound knowledge of various cultural and social factors affecting consumption patterns and trends that relate to products and services.
A market for business originates from society to fulfil aggregate societal needs and wants efficiently. Businesses with effective social networks could have a great opportunity to gain a competitive edge over industry rivals.
In marketing, it is important for societies to recognise and accept products and services, in accordance with social and cultural values. Although businesses focus on individual customers, their preferential utilities have been shaped by the social norms and values that they share as a group.
A business or market is a physical or viral platform through which social interactions occur with an economic purpose. Running a business without proper social interaction is usually a fruitless endeavour. Nowadays, the likes of Facebook, Twitter, WhatsApp and Instagram are powerful social interaction media platforms that may have a greater influence on the modern business environment.
Companies that are late to embrace modern social media usage and patterns as a component of their digital marketing strategy face the risk of failure. The story of most successful business corporations in the world is that they have been able to touch the hearts and minds of consumer societies.
For example, Airbnb revolutionised the way we travel and look for accommodation. The company was launched by founders who couldn't even afford their rent. The current value of Airbnb is approximately US$ 38 billion with an online customer base of over 100 million.
As a marketing strategy, Airbnb had a vision to attract travellers and hosts, by targeting their social and economic needs and wants on its online platform. It is a digital marketing strategy combined with social awareness that primarily relies on images and videos, which are generated and posted on social media networks by travellers and hosts – and this in turn has transformed Airbnb into one of the largest online travel forums.
Airbnb is a shining light among corporate superstars that are operating on a globalised social media network.