BANKING SECTOR


Dulakshi Perera
THE DRIVERS OF CHANGE
Sri Lanka's banking sector in the context of the present and future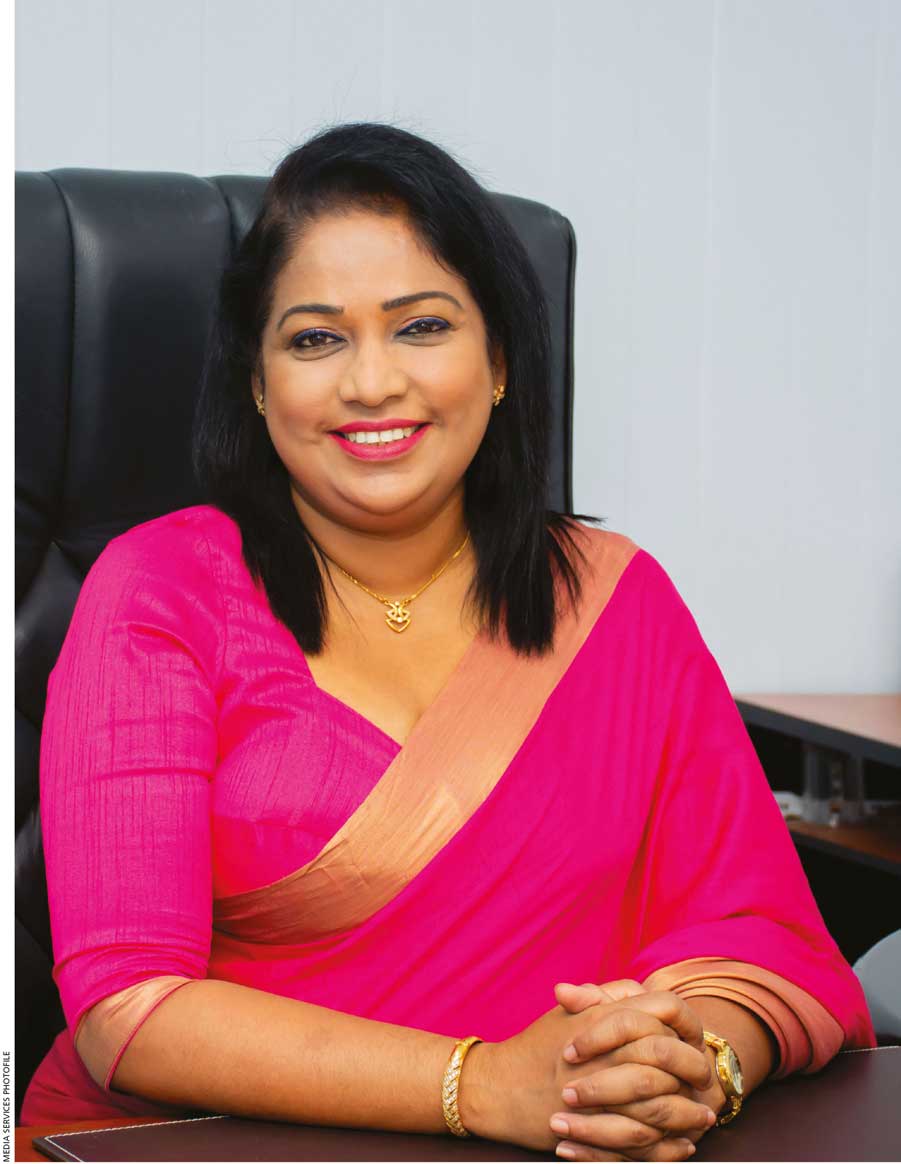 An overview of the banking sector in a sentence
Though it's a very challenging environment, the banking sector is holding itself accountable by fulfilling its duty as a key component of the financial system.
How crucial this is
It helps keep the economy stable.
Main barrier to the sector's growth in Sri Lanka
People's attitudes towards the financial sector should be broader.
How to overcome this
Customers should adopt the new dimensions of the sector instead of only fulfilling their needs through traditional banking.
The future of the local banking sector
It is driven by changing consumer expectations, emerging technologies and new business models.
Opportunities for the local banking sector
Technological advancements in the financial sector will undoubtedly create new opportunities for local banking.
Evolving consumer trends or behaviours
Accelerated digitalisation, an increased focus on green initiatives and greater value-based spending.
Main impact of COVID-19 on the banking sector
Lockdowns and travel restrictions resulted in a massive growth in remote banking – and there is no doubt that this trend will continue.
Role of banks in economic recovery
The financial sector of a country has a huge responsibility to strengthen its economy.
How banks can support this
Banks must remain resilient, adapt to the challenges and seek new avenues to uplift the economy.
Initiatives in the banking arena amid challenging times
The change in consumer behaviour in digital transactions, the incline towards a cashless society, introducing flexible working arrangements and streamlining decision making.
Banking in a regional context
Asia has tilted the scale by delivering game changing growth and innovations in banking services.
What this implies
This reflects not only the increasingly central role of Asian economies in global economic growth but also the renewed leadership in scaling innovative technologies.
Impact of digitalisation on the banking sector
The banking sector was already heading towards digital transformation over the last decade or so. This has accelerated due to the challenges posed by the pandemic.
How this affects the customer
It is converting the traditional customer to being a modern and digitally enabled person.
New prospective customer segments
Visionary youth with new ideas, people who are ready to take risks in business and professionals who believe in future goals more than the present.
Impact of the digital age on Sri Lanka
Sri Lanka has embarked on a highly anticipated digital transformation.
How important this is
Transforming the country into a technology-based society is a key national policy objective highlighted in the president's manifesto – Vistas of Prosperity and Splendour.
Future of Sri Lanka
We are resilient as a nation. Although there is a threat to years of progress, Sri Lanka will rise again in the face of all challenges.
The role of banks in this
Banks should collectively aim to achieve price stability and contribute to financial system steadiness.
Competition drives innovation
Yes, competition is a driving force in business, and embracing it in a productive manner naturally leads to innovation, adaptation and growth.
Productivity is affecting industrial and economic growth
Yes, higher productivity is one of the key ingredients for accelerated economic growth.
Corruption is affecting industrial and economic growth
Yes, it threatens sustainable economic development, ethical values and justice.
Your take of traditional banking
The traditional banking model is largely outdated. It's time to forget about going into a branch for a simple transaction, waiting in a queue and dealing with traditional services.
The industry in five years' time
I expect to see further acceleration in the ongoing digitalisation process where banks move their operations online and customers have no choice but to embrace cashless transactions.
Your mantra for success
Do the right thing and do it right now.
– Compiled by Isanka Perera
Dulakshi Perera is the Chief Manager (Marketing) of National Savings Bank